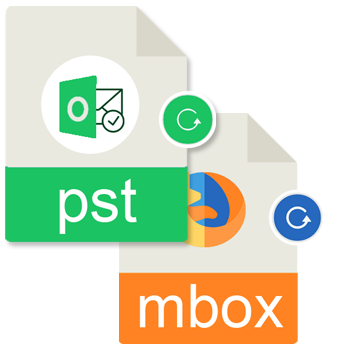 How to Import All Emails from Outlook to Thunderbird
Summary- In this blog, we will let you know how to import all emails from Outlook to Thunderbird. For this, we will start with overview of MS Outlook and Mozilla Thunderbird MBOX file. After this, we have described some of the solutions of the common issues faced by users in their day to day life when they try to access PST files in Thunderbird. Then, we will explain the manual solution and we will also introduce a professional solution.
Overview of Microsoft Outlook and Mozilla Thunderbird
The MS Outlook is a part of the MS Office Suite developed by Microsoft. The common use of MS Outlook is email management. It provides task management, contacts, notes, journals and etc. In most of the organizations, it works in synchronization with the Microsoft Exchange Server. Moreover, it supports PST file format and it can also be used as a stand-alone application.
On the other hand, Mozilla Thunderbird is a free; cross-platform email client and developed by Mozilla. It performances as an email, newsgroup, and chat client. With this email client, you can easily manage multiple emails, newsgroup, and news feed accounts, etc. Moreover, it provides features such as quick search, saved search folders, advanced message filtering, message grouping, etc.
Reasons for Switching Outlook to Mozilla Thunderbird
In today's era, a number of email applications available, users have the freedom to select from them according to their need. For a number of reasons, Microsoft Outlook wants to move to Thunderbird. Some of the reasons are:-
Microsoft Outlook is a paid email client application which comes with MS Office Suite program while Mozilla Thunderbird is 100% free of cost email client application and open source email client.

To utilize the complete functionality of Microsoft Outlook, it is necessary to have technical skills while Mozilla Thunderbird comes with a simple and user-friendly interface.
Now that we are aware of the reasons behind Outlook to Mozilla Thunderbird migration, let us learn the techniques to export Outlook to Thunderbird.
Export Outlook Emails to Mozilla Thunderbird Manually
The Manual solution looks easy for performing but it will turn out to be a complicated process for those who are not from the technical field. Lots of Technical knowledge is required to migrate Outlook PST files to Thunderbird MBOX format. It is a time-consuming process because the method has not the capability to transfer Outlook PST files to Thunderbird in a bulk with attachments, it is a simple one by one process and can be useful where there are few files available for migration. And, also confusing method and data loss risk is involved in the manual process. Hence, it would be better for all users to go for a cost-effective and reliable third-party tool.
A Reliable Solution to Convert Outlook PST to Thunderbird without Outlook
There is a reliable and expert solution to export PST files to Thunderbird without Outlook i.e. you will have to use a professional PST to MBOX Converter software. It comes with so many advanced and unique features. The software is well programmed to import all emails from Outlook to Thunderbird without any problem. It also provides the best ways to solve many queries related to Outlook to Thunderbird conversion. Users can use this for any of the editions of MS Outlook such as 2019, 2016, 2013, 2010 and etc. This can be called as a professional solution for getting your mail items as it is in Thunderbird. This is very helpful for users who do not have enough time to convert Outlook files to Thunderbird MBOX file.
Conclusion
In this blog, we have described how to import all emails from Outlook to Thunderbird. In the start of the blog, we have explained the brief description of both the email clients, i.e. MS Outlook and Mozilla Thunderbird. After this, we have tried to solve some of the user's queries by explaining the manual method. We have stated an expertise solution to solve issues that cannot be resolved by the manual method.
Previous Post
Next Post