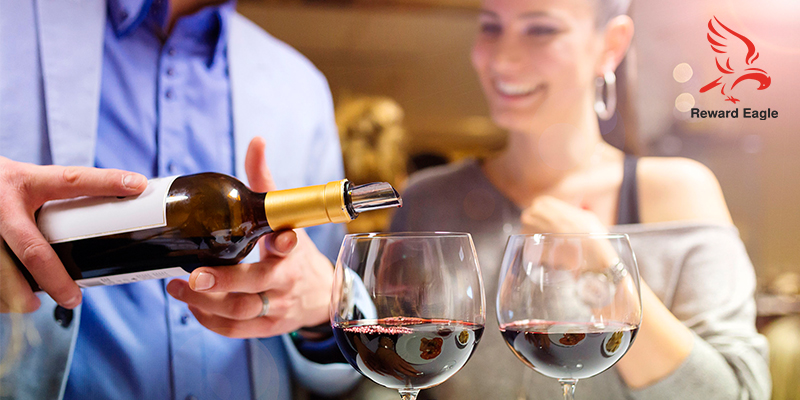 Great Scotch cocktails that proves scotch is forever!
There will be no exaggeration in saying that scotch is one of the most sophisticated drinks often classified with old and matured drinkers. People may give a reason that making a Scotch cocktail is a sheer waste of smooth and premium whiskey. But experts believe that making a scotch combination offers the opportunity to explore the distinctive taste of whiskey against different flavors in the cocktail.
If we talk to an old and matured drinker he will prefer his scotch with a lot of ice and a little splash of waters. But the young generation is different. They need variety. They need flavors. They cannot limit themselves to ice and water. They are not afraid of mixing things in scotch and stretching their imagination by creating new and interesting cocktails.

So let us explore some of these interesting cocktail options sufficient to make your happy hour happier.

Rusty Nail!
If you are looking for an iconic Scotch cocktail then Rusty nail will top the list. The drink becomes all the more interesting especially if you are exploring favor and distinctive taste of a new scotch. It is one of the simplest yet elegant cocktails that can be prepared using scotch. All you need to is mix the whiskey with Drambuie and you are all set to enjoy the drink. It will be interesting to note that scotch is one of the oldest liquor known to mankind and Rusty nail is a signature cocktail that could be made using it. Use top-shelf single malt to make the cocktail when you are feeling bold. You can make it using a plethora of other scotch varieties.

Rob Roy!
Rob Roy is also known as Scotch Manhattan is another iconic cocktail that can be made using Scotch. Name itself suggests what all things will go into the making of Manhattan. It is an amazing combination of whiskey with sweet vermouth and bitters. Like Manhattan, this cocktail is amazing combination of sweet and bitter topped with the distinctive flavor of the whiskey. It will be interesting to note that the pouring of whiskey in the cocktail depends completely on the personal preference of the bartender and the drinker, but scotch is a mandatory and inseparable part of the cocktail. You can use both blended and single malt scotch to make this man's drink.

Blood and Sand!
After discussing a few simple cocktails, let us go a little bold and complex. Let us discover the effect of scotch in a complex cocktail like Blood and Sand. Blood and Sand is an excellent way to come over clean and simple cocktails and take bold drinking steps. This recipe includes the right inclusion of scotch, sweet vermouth, cherry brandy, and orange juice. If you are looking forward to a fruity and a delicious drink then order blood and sand for you. Blended Scotch is an ideal choice over a single malt to prepare this cocktail. Chivas Regal and Johnny Walker are usually used in making it.

Scotch Sour!
Though scotch sour is a classic drink for some people, it is a simple up-gradation of simple scotch on the rocks. It is yet another simple and clean cocktail liked by many scotch lovers who are looking forward to new experiments with distinctive flavor and taste of scotch. This drink surely gives excellent enhancement to softer aspects of a great whiskey. Making this drink is as simple as mixing lemon juice to the scotch. But all you need to determine is the right quantity of lemon juice that has to be mixed as different scotch will need a different amount of orange juice to be mixed in it. There is no limitation of using the kind of scotch but experts believe that the drink shines the best with single malt scotch.

Godfather!
Another iconic favorite of scotch lovers is Godfather. It is an old-time simple cocktail proved to enhance the flavor of different classic scotch. It is a recipe that cannot be overlooked by scotch lovers as all they have to do is mix amaretto to the whiskey. On contrary to the sour citrus flavor of Scotch sour, this cocktail plays with the sweet flavors of the scotch and brings it to the tongue of the drinker. Once again this amazing cocktail can be prepared using both blended as well as single malt scotch. Blended scotch's subtle sweetness is enhanced by mixing it with amaretto.

If you are looking forward to many such cocktails in a restaurant near you then look for the best coupon deals today only at Reward Eagle. Here you will get many coupons for restaurants to eat and drink in your favorite restaurant with a big discount on the bill. These coupons for food will let you try expensive restaurants known for their fine dining and high rates. All you have to do is use the coupon code and you are all set to explore the latest cuisines and drinks present on the menu.
Previous Post
Next Post