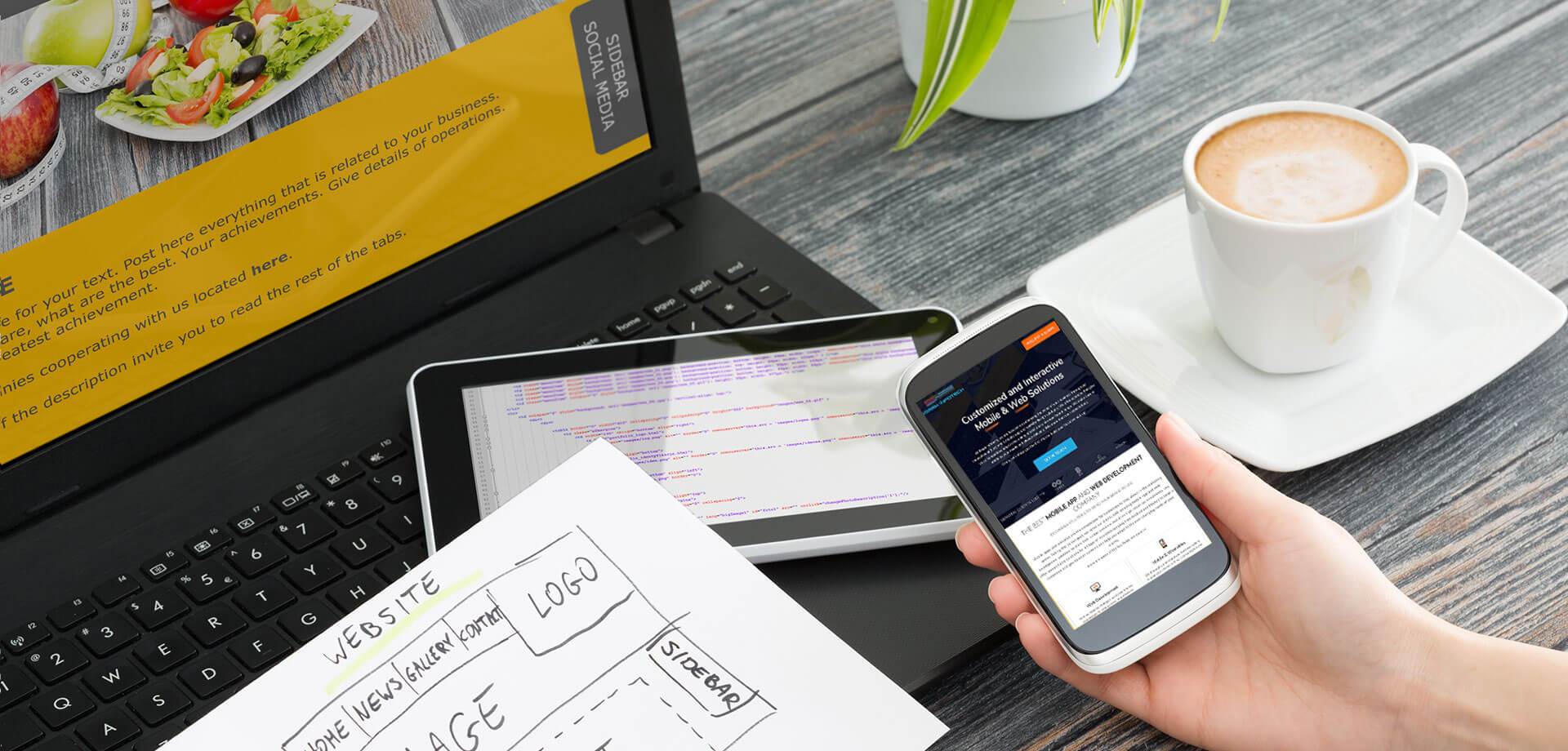 5 Hard-Pressed SEO Cues That Likely Call The Shots in 2019
Change is inevitable. It's the law of nature for each one of us.
Every year, marketers sit over various possible scenarios that may affect their website rank. Yes, we are talking about Google who rolls out countless updates to keep SEO professionals alarmed.
Let's find out seven such possibilities that may inadvertently affect your SERP rank:
Organic Clicks Will Be Hard To Get
Content creators are going to be in a tight spot this year as Google smartens up! How?
If not all, let's put some blame on SERP features – Featured snippets, knowledge boxes, instant search results etc.
Let's learn with a simple example.
When searched for 'literary analysis terms', who wins? -Google, searcher and of course, the content creator.
However, what in aforementioned case? Google and searcher but not content creator.
In the second scenario, Google is scrapping the relevant content, and using as rich snippet before the source website is clicked. Though it may not flag red for the marketers, it should not be put under the carpet!
Check the graph below:
As per the latest data from Jumpshot, in the span of two and a half years, mobile "no-click" (or "zero click") searches reported a rise of 11% while desktop no-click searches reported a rise of 9.5%.
What does that mean? Google's quest to provide quick answers to its users is sweeping a proportion of the organic clicks.
Is it time to worry? Not exactly as the growth is bad but not worse yet. Marketers better be pulling their socks up to avert the fatal situation when the organic traffic is cannibalized.
Mobile Search Getting Bigger
In a very short span of time, mobile searches have surged ahead of your desktops. In fact, 58% of all searches in Google are now done from a mobile device.
Does that ring a bell? if not now then when?
The aforementioned graph delves into how a growing number of users are opting smartphones over desktops to search on Google.
Needless to say that Google rolled out mobile first indexing to acknowledge their mobile-users.
The statistics may vary across industries yet Google has stamped their approval for mobile users. Up until now, the mobile version was just another alternative but not any more. The webmasters must implement switchboard tags to confirm the existence of mobile website.
Voice Queries ?
Voice queries are ruffling the feathers of SEO experts and like how?
The major chunk of the credit goes to launch of voice-based digital assistants like Siri and Alexa which has triggered the use of voice for pursuing online searches.
if you think it is a passing fade, then it is a wake up call for SEO experts out there.
According to PWC report, 71% of respondents would rather use their voice assistant to search for something than physically typing their queries.
It also means that SEO experts have to optimize the websites for text and voice queries. Learn the nuances of the job and you may stand a good chance to rank in the first page of the Google searches.
Backlinks Are Not Outdated
Contrary to a growing assumption that backlinks are not good enough, they are very much in and helps Google crawl your website better than anything else.
Backlinks are instrumental in pushing the rank up in Google!
For instance, if you have two similar websites yet they rank differently, then backlinking could very well be a deciding factor.
Remember,
"The number of domains linking to a page correlated with rankings more than any other factor." - Backlinko https://ctt.ac/998aZ+
As per Ahrefs study on nearly one billion pages in their Content Explorer index, a direct link has been discovered between total linking root domains and total organic search traffic.
In fact:
They discovered that 90.88% of pages in their Content Explorer index get ZERO traffic from Google, and almost 85% of them were reported to possess less than 3 linking root domains!
The Content
Does Google ever sleep? Doesn't seem so as it continues to roll out hundreds of updates per yet and the latest is the revision in search quality raters guidelines.
No more writing vague or fluff as Google algorithms are closely scrutinizing to provide most useful results to its users. The global search giant wants the content to be 100% authentic and accurate for its users.
Earlier, Google's Panda algorithm tightened the noose around thin, low-quality affiliate websites. Not long ago in August 2018, it baffled the SEO experts with the Broad Core Algorithm Update - popularly known as the "Medic Update".
Well, it has nothing to do with medical industry as generally presumed. In fact, it pulls a decent proportion of the industries ( financial, medical, engineering etc) to get serious about the content!
All you need to do is optimize the content around the three pillars of Expertise, Authority & Trust ("E-A-T"):
Find a credible author (someone with real credentials, experience, or other forms of social proof)

Write well-researched, in-depth content

Be a good company.
It may sound insane but that's how Google is - unpredictable and uncanny. Google asserts that there are industry verticals that need more accountability.
For instance, if you are looking for medical or financial information, it has to be the most accurate piece of information on earth, at the very moment.
Remember, SEO writers are of no help if your product is trash or brand reputation is in tatters. Clean up the muck and get rewarded with promising SERP rank with meticulous planning and seamless execution.
In the end ...
SEO is not a new term in the ever competitive digital marketing landscape around the world. There are hundreds of websites competing for every search query every second.
There are sneaky ways to fool Google but you can't be surviving long to enjoy the glory. Up the game with professional assistance from prudent minds from iMark Infotech.
Consult our consolidated team of SEO professionals who have mastered the art of providing data-driving solutions to improve website ranking. You can write to us at info@imarkinfotech.com and get eligible for free trial.
Previous Post
Next Post