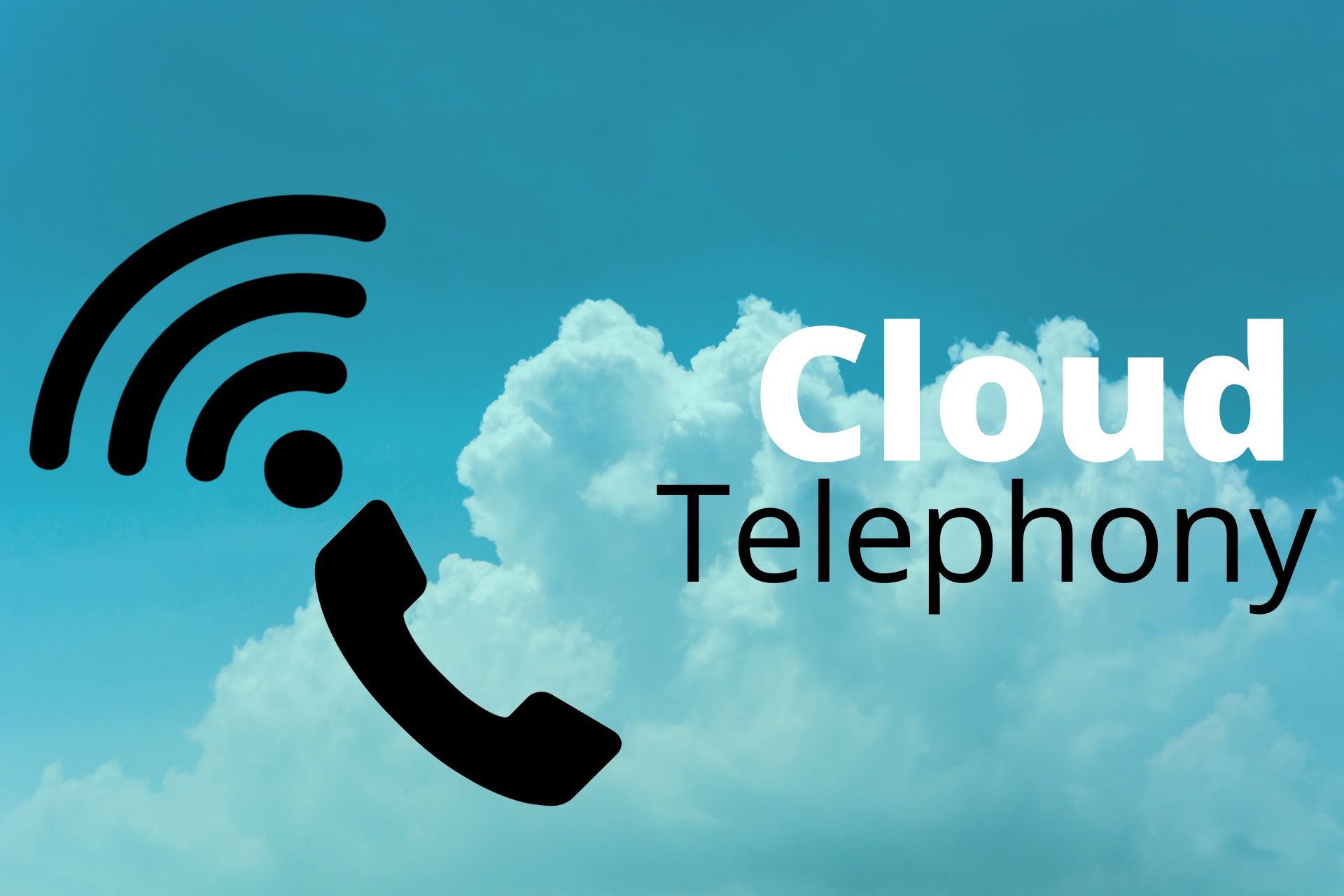 How Cloud Telephony can be helpful for SMEs And Startups
Cloud Telephony is the bright future of telephony services when an ordinary telephone system like Landline, mobile and PBX could not fulfill the need to business then Cloud Telephony was invented. Telephony has been experiencing variation every day and in today's world, Cloud Telephony is the term often used in the corporate world. Cloud Telephony is also known as Hosted Telephony is a multi-tenant structure where multiple users can share simultaneously their various kind of resources.
It works to deliver web-based or automated telephone applications. Hosted Telephony is an innovative and latest phone solution thus reducing business expenses and maintenance costs. Hosted telephony refers to an online business communication system and requires to setup own data-center to provide it regular monitoring and carve out the best results and services.
How does Cloud Telephony work?
In Cloud Telephony, all calls are made through the published number that is actually a Cloud or Hosted Telephony number. In this system, the customer doesn't make calls to your office's lines or your mobile directly. There is the extension where the call actually places. Basically, the entire process gets migrated to the cloud communication systems.
Hosted Telephony can be used for outgoing as well as incoming calls. Firstly, it is used for Incoming calls and second for Outgoing calls.
Call Can be Taken On
Mobile Phone

Landline

Laptop

System
Basic Areas, where Cloud Telephony can help you for your businesses
Smooth Customer Support
Every business has the most important part of their business is Customers but fielding customer calls can be overwhelming— "Customers come from different as well as multiple locations and they need your executives solving different issues, customers run over-time, missed calls are beeping most of the time and worst of all, they need your executive glued to their seats." But through Cloud Telephony, all calls can be managed infinitely easy with the ability to receive multiple calls in parallel, record calls to analyze issues, track time and route calls.
Supports Remote Working
This technology inherently allows today's remote and flexible work culture and supports employees to receive calls on their own mobile devices. Nowadays, many businesses operate from multiple locations and hosted telephony makes this process easy to allow employees to work from anywhere. Before coming to Cloud Telephony, customer supports were seen as a function tethered to a desk and after cloud telephony, the customer support process has become so easy because this can be processed from anywhere, without compromising on the quality of their work.
Gives Detailed Call Analytics
Cloud Telephony gives accurate information on every call and SMS sent and received. Using the data, companies can easily analyze patterns that are related to issues such as call volumes, time is taken to solve every query, how many calls are missed, etc. This modern telephony technique directly helps in streamlining response rates and improving response quality too.
Intuitive Call flows
It enables customization of call flows, allowing you to greet your customers according to the seasons, special days or time of the day. It all is managed by the software; it is easy to set up and alter with a simple click of the button or drag and drop of the few elements.
Assures Call Privacy
Nowadays, phone number is also a unique identifier for most businesses. The number of instances of these phone numbers being misused is one the rise. Hosted Telephony provides a number masking facility, which can help between employees and customers for communication without knowing or accessing each other's numbers.
Helps in Expansion Plans
Every business wants to scale up but it is not possible with happy customers. Switching to cloud telephony services makes it faster and lighter to care for your customers. With many features that come for a fraction of the cost of the previous or traditional system, scaling up looks less daunting.
The best advantage that comes with cloud telephony is that scaling doesn't have to include costs on any kind of additional infrastructure or manually adding systems. It enables the addition/deletion/ modification of users by a few mouse clicks and allows the freedom to make more calls and reach more people.
Puts the Focus Back on The Core Business
Cloud or Hosted telephony takes away the burden of hiring, giving training and maintaining a huge team on an auxiliary. Unlike in business models that have customer support as the core function, such as BPOs, many other companies have their own customer support team operating to support their other core functions like their product development and marketing. Having modern telephony means hosted or cloud telephony is like outsourcing this critical but also an auxiliary function to an expert at a fraction of the cost, leaving the teams to focus on core areas of the business model again.
Previous Post
Next Post