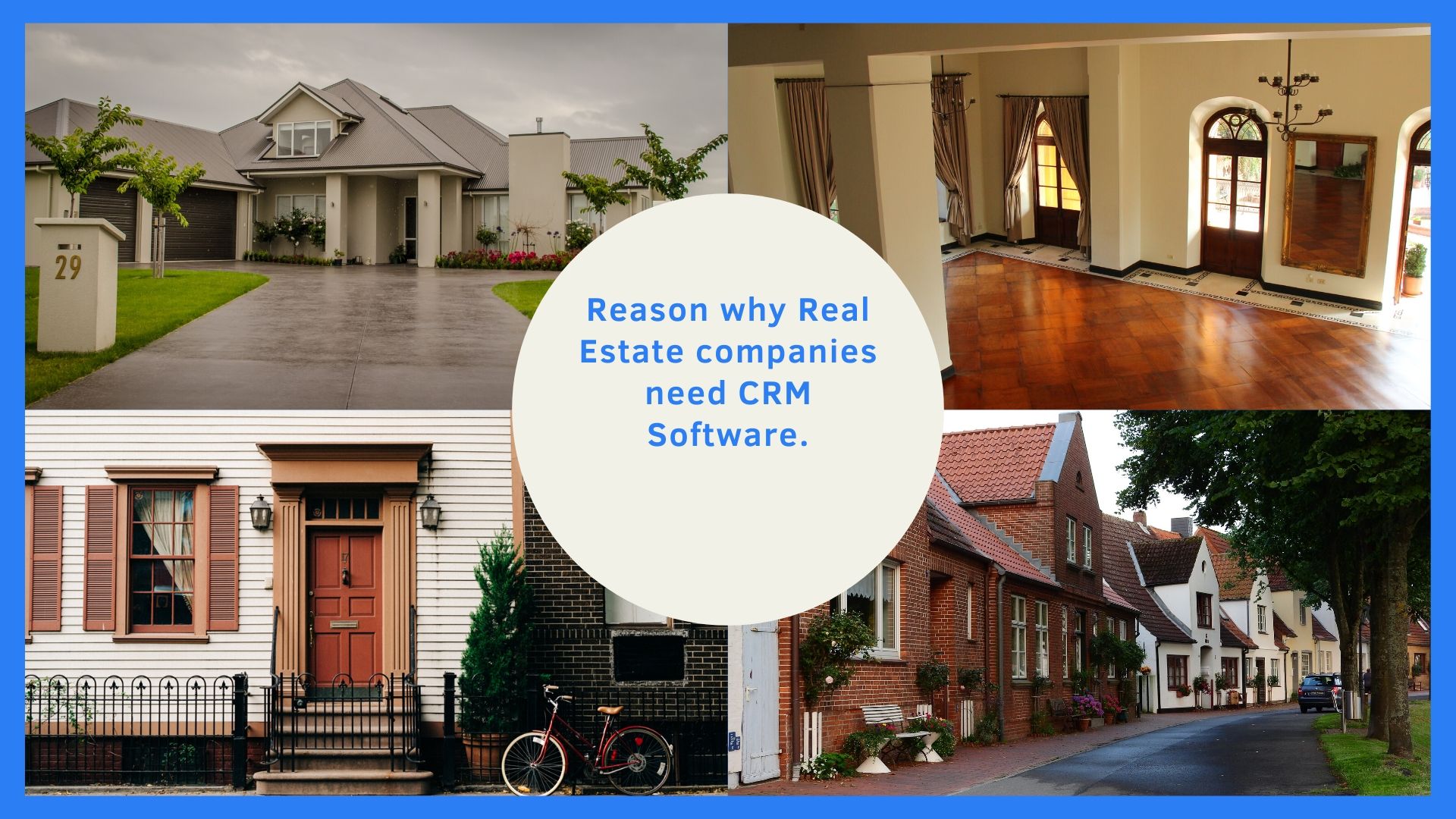 Reason why Real Estate companies need CRM Software.
Do you know that there are many real estate agents who still do not use a CRM or a system that can help them in lead generation and lead management? This is incredibly surprising for an industry where the expression 'time is money' is actually correct. Even if you are doing well for yourself right now, you can always do better with a CRM.Here are 4 ways how the best CRM can help increase your income per hour while providing more value to your customers and business.
1. Make Better Decisions with CRM Analytics:
Have you ever felt like you were near but then realized that you are not writing a contract anytime soon? Are you putting hundreds of hours into that one specific deal that won't even give you a few hundred dollars? Well, a CRM can answer all these questions with the click of a button.CRM analytics can help you better identify your customers' preferences and segment them into the most and least likely to deal. It can also help to learn which customers are more profitable and, as a result, how many resources you should allocate to them. CRM software can also provide you with the best reporting tool for your real estate business that will help you make informed decisions.
2. Quick reply:
The faster you respond to a new lead, the more likely they are to become a customer. Also, when your current customers come to you with concerns or questions, they expect to hear from you as soon as possible. This is why most major CRM come with cloud functions or dedicated mobile applications,Allow you to return to them regardless of where you are. You don't have to remember about someone whose tight schedule is not with you. With CRM, you can set up custom automated responses to assure your leads and clients that you have received their message and will get back to them as soon as possible.
In addition, Real Estate CRM Software will also perform contact management and database management. This will enable you to keep a record of all customer engagement and develop marketing campaigns such as drip campaigns. With this, whenever they come in contact with you, you can provide a personalized experience to your customers.
3. Stay in touch with high-value customers: Track of your high-value customers as Real Estate CRM Software allows you to effectively maintain these contacts in a database and is more active in your interactions with them. Instead of forgetting about them after sealing the deal, you can now get in touch with them.You can also set reminders to send automated personal messages to them on special occasions such as birthdays, anniversaries and holidays. These personal touches go a long way and you can actually improve your chances of future sales or referrals.
4. Promoting efficiency with CRM integration:
A CRM can have different types of integration. Many apps you already use can be incorporated into your CRM so that you can access them from a common interface without the hassle of switching between multiple windows or devices. Bringing together useful apps in this way helps you prevent too much repetitive reporting and manual tracking on your part.You can seamlessly integrate your CRM to manage and track all your leads, files, events and interactions from one place. Likewise, CRM integration with QuickBooks and other third party APIs, one of the best accounting software, will cover all your accounting needs.
Archiz CRM eliminates the need for manual data entry when creating an invoice or an agreement because the exact information is already available inside your CRM. Also, if you are currently using some other marketing software or property management tool, you can integrate that software natively with CRM. You can also opt for a real estate industry solution or a real estate CRM.
Bottom-line!
From lead generation through closing the deal and even keeping in touch with customers, a CRM is with you at every step. A well-used CRM system can change your world for the better. Apart from helping you generate more business, it can also help you get your time back. This is the time when you can dedicate to the things that are important to you and not missing you.
Previous Post
Next Post