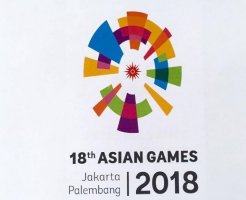 History of Asian Games and importance of Asian Games
Hello Friends,Today I am going introduce about Asian Games which is also called as Asiad. It is a continental multi sport event and held every four years among the different -1 category players of asian countries.
As Every Body knows that Asian games 2018 is going on in Jakarta,Palembang. And Indian Players also participating in these games with a great enthusiasm.
But, Do you know What is the importance of Asian Games and What is History of Asian Games ?
No Problem, Today I will The importance of Asian Games.
Asian Games is Continental Multi Sport Event which is regulated by Olympic Council of Asia. Before that Asiad had been regulated by Asian Games Federation since 1951 to 1982 . The federation was established on 13 feb. 1949 in NewDelhi.
In 1947 , Jawahar Lal Nehru held a Asian Relation Conference in New Delhi. and the decision has been taken to increase the good relation among the asian countries. there was a person , Guru Datt Sondhi, who were a member of International Olympic Commitee for India.G.D.Sondhi encouraged to Yadvindra Singh (Maharaja of Patiala) who were the preisdent of Indian Olympic Association (IOA) to communicate with the attendees to establish the Asian Federation Games.
The first meeting was held in Patiala House Delhi to establish Asian federation Games. The Country has participated in this meeting named as India, Afganistan, Burma, Phillipines, Thailand , Pakistan ,Nepal , Ceylon and Indonesia. A Draft has been Presented with constitution amendments.
Afghanistan, Burma, India, Pakistan, and the Philippines became the first five member Countries of Asian Federation Games after signing on the draft and the other four also signed on it .
Yadavindra Singh is elected as the first president of the federation and Jorge B. Vargas as vice-president, and G. D. Sondhi as secretary treasurer.
As per time passed many Asian Countries joined this federation and participated in Asian Games. side by side some series of dispute crisis also ran with these asian games.
New Delhi was to be organised asian games in new delhi in 1982 . then some diputes came in and replaced as Olympic council of Asia (OCA).
The Olympic council of Asia formally managed the Games starting in South Korea with 1986 games.
further soviet Union also joined these games, and many countries joined these games.
Sports of Asian Games
Archery , Athletics ,Badminton , Basketball. Boxing ,Canoeing ,Cricket ,Cycling , Diving , Equestrian, Fencing ,Field , hockey ,Football , Golf, Gymnastics ,Handball , Judo ,Kabaddi ,Karate, Modern pentathlon ,Rowing ,Rugby union ,Sailing ,Sepaktakraw , Shooting ,Soft tennis ,Squash ,Swimming ,Synchronized swimming ,Table tennis ,Taekwondo ,Tennis ,Triathlon ,Volleyball ,Water polo ,Weightlifting ,Wrestling, Wushu
Asian Games is like mini Olympic Event.
Hope you liked this important information.
Thanks
Previous Post
Next Post