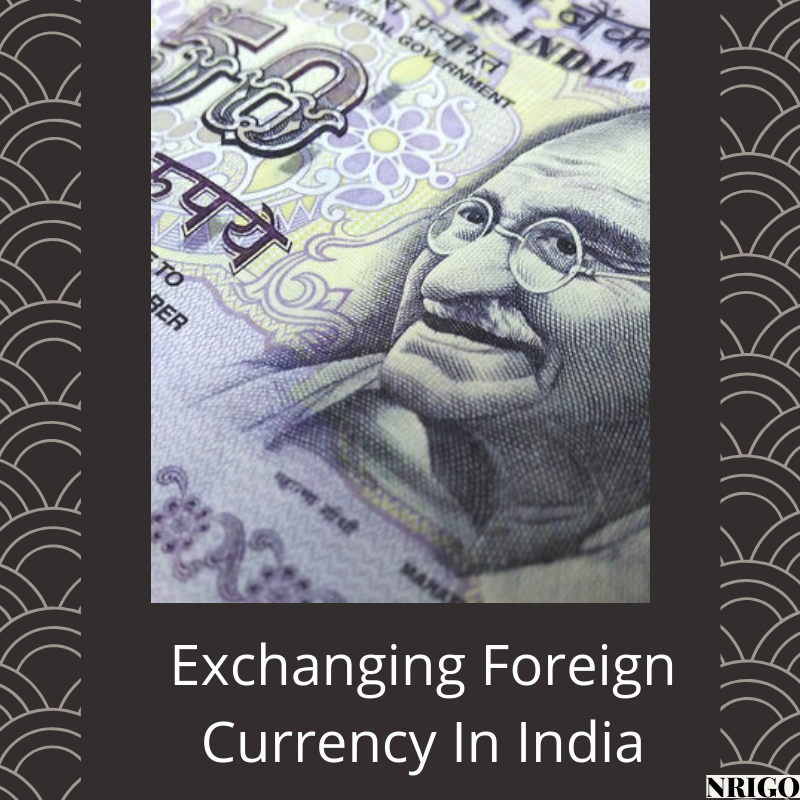 Exchanging Foreign Currency in India
Exchanging Foreign Currency in India
Exchanging foreign currency in India is a seamless process. Though it might be straightforward, there are specific steps that you need to keep in mind before you exchange your currency for the national currency of India.
Pointers to keep in mind while exchanging currency -
Check the exchange rate from 7 days in advance -
Ensure that you have tabs on the exchange rates of your currency against INR. It should be done seven days before your trip to India so that you can avail the best rates and get the money exchanged based on the rate that you feel is correct.
Never exchange at airport kiosks -
Airports are quite expensive for foreign exchange. They often take a 5%-10% margin on each of the foreign currency that you might buy or sell. If it's a necessity, then get it exchanged, if not many foreign current exchange centers in the respective city would give you a much better price.
Shop around and find the best rate -
The foreign currency exchange rates change every 3 seconds. Based on the price that you feel is right trade the currency, if not wait for the right moment to ensure that you get the best price for your foreign currency.
Find an authorised dealer -
An RBI authorized dealer is a must when you are willing to get your foreign currency exchanged. If you carry out a transaction with a non-RBI authorised agent, you could end up with fake currency notes or your forex card might stop working and in the worst-case you might land up in a jail.
Now that you are aware of the essential pointers to keep in mind while exchanging foreign currency in India, the below-given tips will help you in the process and documents required for foreign exchange.
The process involved in foreign exchange -
Consult banks for exchange -
If you hold an account in an international bank that has its branch in India, then you can get all your foreign currency exchanged in the bank itself.
Also, if you are happy with the quoted rate for the currency at hand and agree to the final quotation for the amount that you are seeking to be exchanged, then you will need to produce certain documents such as your passport to complete the transaction.
To know more detail you can visit:Exchanging Foreign Currency in India on
NRIGO.
NRIGO is an online information portal providing basic and important information to the Indians outside India or anyone who has some doubts regarding any procedures, documentation, investment, travel, shopping, etc in India.
We at NRIGO, try our best to make things simple. All the articles which are posted are written in very simple english for everyone to understand. The articles related to any topic are verified before publishing to avoid any kind of confusion. In order to make things more convenient, links, contact numbers and addresses are also given of the mentioned organisation or person so that you don't have to go through the hassle of finding the contacts.
Some of our commonly read articles on our site are - Importing Car to India, How To Rent A Car In India, How To Apply For OCI Card,Getting Indian Passport for a NewBorn, Indian Websites Which Ship International, Top 7 Wedding Planners In India, Top 8 International Schools In India and many more.
One can find a variety of topics related to India at NRIGO. Our Team tries to deliver its 100% in providing all the information about a topic and in addition to it in our comment box anyone can write down his doubts or questions which we assure to clarify in minimal time with maximum and relevant information.
We try to cover almost every aspect or doubt which we feel an outsider can have regarding certain things in India. However, we really appreciate any kind of suggestions or feedbacks from our users so that we can help them in a better way.
Enjoy reading our rb_blog and keep yourself updated regarding various topics in India.
Previous Post
Next Post