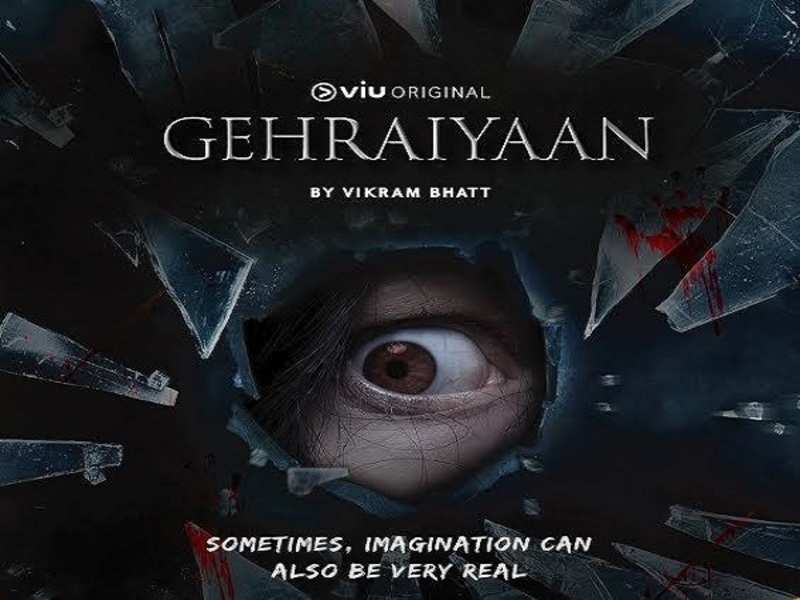 Best Horror Web Series Hindi of 2019 in India
Are you lover of horror web series hindi? Here are the top 5 thriller web series of 2019 that you cannot afford to miss it in India.
List of Horror Web Series Hindi:
#1 - Typewriter:
Logline: A story of a group of friends who set out on a mission to capture ghosts residing in their neighborhoods.
Every one of us has shared and listened to ghost stories with friends and family. I still remember how excited I used to be whenever the topic of ghosts would come up. We even had a plan of what we'd do if we encountered one. This show somehow reminds me of those days.


The story follows a group of friends who are crazy about ghosts and want to catch one.
After a new family moves into that home, they feel it's important to catch the ghost quickly before something bad happens. The series revolves around the past events that happened in the villa and its repercussions in the present story.

The horror web series Hindi has its own flaws. If you are watching it with an expectation of getting thrilled like 'Conjuring' or 'Insidious', then you will get a little disappointed.
Story: The story is not unique, but sticks to its roots for the most part which is its plus as well as minus point. It didn't do anything stupid but didn't do anything exciting either.
Cast: Palomi Ghosh, Purab Kohli, Samir Kochhar, Aarna Sharma
#2 - Gehraiyan:
Logline: A romantic, horror thriller that revolves around the life of a girl who is haunted by the demons of her past.
Who doesn't love romance iced on top of a horror story? Vikram Bhatt, the king of horror movies in Bollywood is backing this project and has picked up the perfect couple from the daily soap, Vatsal Seth and Sanjeeda Sheikh.

The story revolves around Reyna, a surgeon, who returns to work after a year's break. But her superiors are worried that the trauma from her past might affect her work. The story keeps you guessing, what so horrible happened in her past?

On the other side, the story follows her relationship with two guys- one is her best friend from hospital and other is her hot mysterious neighbour.

The series has those scary moments that will give you chills. If you're a fan of Vikram Bhatt's work and the two main leads, I am sure you'll like it.
Story: I have but one problem with the show and that is its length. Seven episodes would have been perfect to present the story gracefully.

Cast: Vatsal Seth, Meherzan Mazd, Sanjeeda Sheikh
#3 - Bhram:
Logline: Alisha usually sees a girl. At first, she thinks it's just hallucination but later finds out that the same girl died 20 years ago.
The star of this series, Kalki Koechlin is one of the finest actresses in the Indian entertainment industry and her acting in 'Bhram' just proves that fact. Zee5 has gone all the way out to get the best actress and the best location for their horror web series.

It is the story of Alisha Khanna ( Kalki) who is an author by profession. Her life takes a 360′ turn after she gets into a car crash. To mellow things down in her life she moves to her sister's house in Shimla. However, upon reaching there, she starts seeing a girl.

At first, she ignores everything, thinking it as mere hallucinations, but upon research, she finds that the girl she saw had died 20 years ago. As Alisha's interaction increases with that girl, she becomes inquisitive about her past and the reason for her death.

To put it all together, Bhram is an ideal content for binge-watching, which one has to watch if they love a got mystery-horror story.
Story: This web series is not for everyone. Some just want to see one horror scene after another, whereas this show is more focused on the psychological impact of seeing paranormal stuff.

Cast: Kalki Koechlin, Bhumika Chawla, Sanjay Suri, Eijas Khan
#4 - Ghoul:
Logline: A mysterious prisoner is brought to a remote military camp for interrogation. But things get wild when he summons a demon from Arabic folklore and start killing people
The story is based in near-future India that has an authoritarian power system. Ghoul is not a typical ghost story but deals with an actual monster of the Arabian folklore and it is believed that he can read a person's mind and take the shape of any person he eats.
The shows about a female army officer Nida Rahim (Radhika), who works as an interrogator in the remote military centre where high profile criminals are brought for interrogation.
One such day, a mysterious prisoner is brought into the facility. The troubles start when that prisoner summons a Ghoul and it starts killing everybody.
Ghoul's main lead, Radhika Apte is often called as the 'foster child' of Netflix, because of her appearances in so many Netflix originals. She deserves everything she has earned because of her amazing acting.
Story: The story is unique and has just 3 episodes. So, it doesn't try to do too many things at once, which is good. It is a treat for horror genre lovers.

Cast: Radhika Apte, Manav Kaul, S. M. Zahee
#5 - Parchhayee:
Logline: A show based on short horror stories written by famous writer Ruskin Bond. Every episode features a different story.
I personally am a huge fan of Ruskin Bond. And honestly, who isn't? We all have studied his work in school and I am sure some of you might even remember the 'Chapter's Name and story'. But that's just a fraction of his work.

Mr Bond has written hundreds of poems and stories. The horror web series 'Parchhayee' is a collection of horror stories written by him with every episode dealing with a different scary story.

He, however, wrote these short stories to entertain children, so the level of horror is not that high but that doesn't mean they aren't scary at all. Some of the episodes in the show will send shivers down your spine.
Story: Since the stories were written in the 70s and 80s, they have a classic feel to them. Plus, these stories were made keeping children in mind, so the whole web series can be watched with family.

Cast: Kabir Sajid, Farida Jalal, Sarah Jane Dias, Swanand Kirkire
Previous Post
Next Post