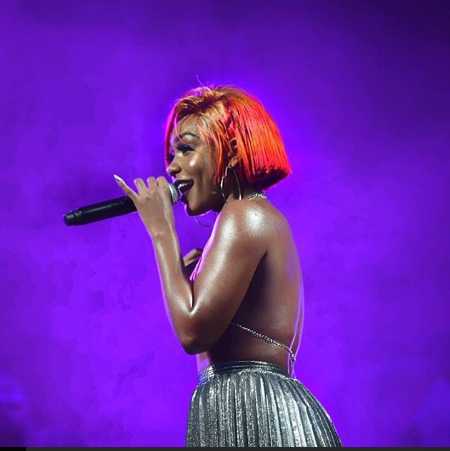 Calypso Is All But Dead in Trinidad
Sometime ago, I got my hands on this CD - 'Calypso Awakening' from the Emery Cook Collection. I strongly suggest everyone get a copy of this. If you would like to hear real, authentic Calypso, then this is a must have in your CD collection of Trinidad songs.
When you (my fellow Trini), hear the songs on this recording, you will hear for yourself what I am talking about.
The level of skill, wit, talent, banter on each of these songs delivered by The Mighty Sparrow, Lord Melody, Small Island Pride, Commander, Wrangler, King Fighter and the John Buddy Williams Band are beyond contest.
The lyrical content has you thinking, the melody and harmony lines have you singing and the beat will have you chipping and bouncing in your seat. The song arrangements are timeless and precise.
What's so special about this recording? Well, for one, many of the performances are 'Live'. And the studio-recorded songs have a thick, fat feel to them. They sound alive and true. You can tell that every instrument is really being played. It's not a 'sample'.
Contrast that to now where all songs from Trinidad songs - the ruling art-form of Soca (son of Calypso) and the dying form of Calypso use an electronic drum pad to make 'a beat'. Where a keyboard plays the 'horn lines' and in some cases the bass lines as well. There's no real instrumentation, except maybe a thin guitar line or two. No real hornsmen. Nothing. Where ALL 'singers' use the cursed Autotune software to create an effect for their voice, when the truth is that most of these 'Soca singers' cannot hold their keys live. And no matter how much each of these modern recordings are 'mixed and mastered' they still sound flat. They have no depth, no dynamics.
Contrast the raw brilliance of this great period in time (the early 1900's to roughly around the 1970's) for our music, for our 'Kaiso', to what we have now - a time where nobody knows what are the Calypso songs for a Carnival season, only the 'Soca Hits'.
Contrast the healthy, competitive duel that used to go on between Calypsonians to what happens now between 'Soca Artistes'. In some Soca camps it's almost war. There's that much hatred and back-biting going on inside this great 'Soca Fraternity' when really, it's a Soca Mafia.

Though Blackman soca has years of experience as an artist, and given that fact that she's (literally) soca royalty, her foray into the limelight was by way of a collaborative single for 2017 Carnival, "Workout," which was made in part with lead singer Kees Dieffenthaller, of Kes the Band. In 2016, Dieffenthaller saw the artist performing her single "Cigarettes" on YouTube (the video has since been deleted) and they both created "Workout" to be entered into last year's International Soca Monarch: Trinidad's annual, highly competitive music showcase where winners receive a cash prize, the title of best soca record, bragging rights, and a high probability of a successful music career.
Though the record moved on to the finals, it did not win, but afforded the artist an immense amount of exposure and opportunities. Blackman, who was only 19 at the time, had gone through a major shift in a short amount of time, having worked with various producers when she was 15, meeting her current manager/producer, Anson Soverall, at 17, and then performing during Trinidad Carnival alongside a Blackman soca behemoth like Kes two years later. "It was only late 2016 when I was like, 'I really wanna do sokah,' and that was when 'Workout' was born the following year for carnival. Everything changed because...I used to perform a lot in wine bars and in very intimate settings in Trinidad," she shares with me. For Blackman, it's beyond just doing soca. It's about coming to terms with a destiny she feels compelled to fulfill.
Previous Post
Next Post