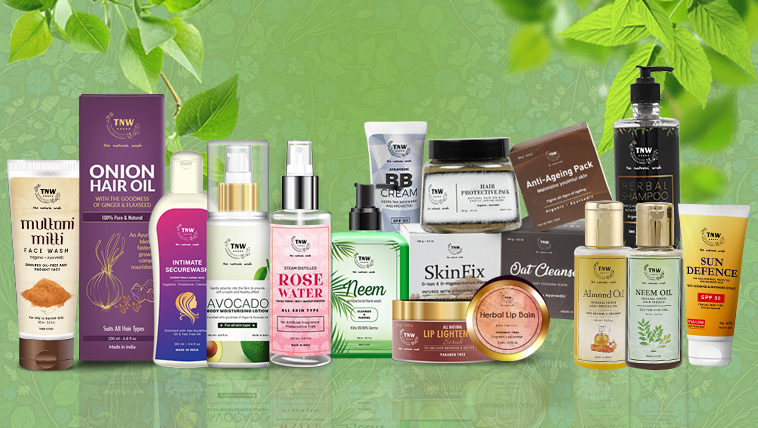 TNW - The Natural Wash- A Delhi Based Ayurvedic Company That Takes A Green Pledge To Promote Natural Products Only.
Delhi Based The Natural Wash was found in 2018 by two youths- Mr. Akshit Goel(Director) and Ms. Shivanig Mittal (CEO of TNW). Being from the generation of "Youngistaan" these two realized that the more generation is developing and becoming modern the farther they are getting from the originality and purity of what Indian earth offers. Unhappy with the fact that everything that we use today are made out of chemicals, they decided to take a green-pledge and this new beginning led to the foundation of the The Natural Wash. It's a brand that offers only natural, Ayurvedic, herbal and authentic body-care products free from Sulphate and Paraben.
Mr Akshit Goel is someone who was born with a silver spoon, yet he chose not to join the family legacy and do something different, consequently, he went on to follow his passion to come up with a brand that has its roots to the Indian earth. His inspiration for chemical-free and natural products spurred from his mother's vision and practices. His mother encourages organic farming and natural products, and she would even grow such herbs on her terrace-garden to get organic and pure ingredients. Similarly, Ms. Shivangi Mittal always admired the natural beauty of her grandmother who possessed beautiful blemish-free bright skin even at her old age. The realization that her grandmother used only traditional Indian remedies to pamper her skin was enough to inspire her to come up with a brand that offers nourishing skin/body-care products which find its existence back to Ayurveda and Indian age-old ingredients. She wanted to bring these recipes/remedies into light and let people (especially the youth) adopt the change for the betterment.
United by similar thinking, upbringing and passion both the founders joined hands and came up with such products that are cost-effective, chemical-free and come handy to people. This is why many of their products are blends of age-old recipes into handy everyday essential products. Both of them wanted to bring change yet start a business of their own, hence the birth of their brain-child: The Natural Wash. Thus, TNW is a home-grown start-up of these two youngsters, at the age of 21, with a hope to make people more aware and switch towards natural and chemical-free life.
They want to make people realize the need to shift their concern from instant beauty to lasting beauty. Chemical based make-up or treatments may make the skin look fair or hide blemishes but they aren't permanent solutions. In fact, using chemical based products have several skin hazards. While natural, herbal and Ayurvedic products give a lasting original beauty to the skin, so, the obsession of Indian consumers with "fair skin" has to be shifted to "healthy skin" instead.
To materialize this idea they launched such skin/hair-care and body care products that are also pocket-friendly so that they reach the maximum population and high cost doesn't make them switch to chemical-based products. They realized that all other such products (chemical-free & Ayurvedic) available in the market are way too expensive to be accessible for the larger number of people, in India. So, their products are not only cost-effective but also affordable for common people. "Our motto is to earn customer-satisfaction not the profit" says the Director and founder of TNW Mr. Akshit Goel. And with this motto the company never sacrifices on the quality of their products and brings excellent quality with utmost purity.
The brand offers a wide range of products such as hair-pack, Anti-Dandruff kit, Anti-hair fall kit, shampoo, handmade soaps, virgin oils, facial packs, hair packs, natural scrubs (body polisher), body lotion, lip balm, lip scrubs, BB cream, SPF cream, natural toners, skin-care kits and more. To shop one can reach them @ www.thenaturalwash.com or via other online shopping portals, too. Today TNW's products have made their presence felt in the skincare industry, many famous and well known makeup artists not only use TNW products but also recommend them, several celebrities also have reviewed TNW's products. The brand has also been featured in a few magazines and journals.
Previous Post
Next Post