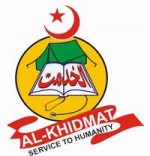 Meeting of Shaoquett Moselmane MLC with Agha Siraj Khan Durrani Speaker of Provincial Assembly of Sindh and Al-Khidmat Foundation at Karachi
Australian delegation (Hon Shaoquett Moselmane MLC, Hon Amanda Fazio MLC, her daughter) accompanied by Mr. Sadaqat Siddiq General Secretary of Pakistan Australia Business Council was received by Agha Siraj Khan Durrani Speaker of Provincial Assembly of Sindh at Sindh Parliament. Sindh Parliament is one of the oldest Parliaments in Pakistan. The delegation had a meeting with Speaker Agha Khan Durrani. He belongs to a family that has a strong, effective and acknowledgeable political background. Being the third generation of Speakers he trails the footsteps of his grandfather and father. They both had been politicians and speakers of the Sindh Parliament. We were cordially greeted by Agha Siraj Khan Durrani in the presence of a very huge contingent of Karachi Media.
Relationships between Australia and Pakistan were brought under discussion alongside his generous hospitality.
We counselled the Australian political system and extended his Excellency with an invitation to visit New South Wales Parliament that was immediately accepted by him. We were grateful for his gentle welcome and certainly look forward to receiving him in Australia.
We also had an immense pleasure of exchanging gifts. It was a great honour to being presented with traditional Sindh wear Ajrak, in the end.
We also had the privilege of meeting with the Al-Khidmat foundation at their Eye hospital Karachi in our next-day visit. There were vast humanitarian activities by the organization and briefly presented to us at the boardroom of the hospital. These works include the high standards of medical procedures and equipment that Al-Khidmat has been able to progress with the intention of helping those in need.
Naimatullah Khan who was the Mayor of Karachi from August 2001 to June 2005 had also joined us. The audience present at that moment was addressed by Naimutullah Khan along with Honourable Amanda Fazio and Honourable Shaoquett Moselmane and Secretary General of Pakistan Australia Business Council about the humanitarian work of Al-Khidmat and Wheel Chairs For Kids.
Presenting a brief description of the work of WA's Wheel Chairs for Kids was a great pleasure. We then presented a certificate of Bill Of Lading for a container of Wheel Chairs to the foundation as well. Exchanging of the gifts was an absolute feeling of gratitude. Later on, we had a short visit to the eye hospital followed by a brief introduction to the Al-Khidmat foundation.
Al-Khidmat Foundation Pakistan is a non-profit organization. This is one of the progressive and self-governing humanitarian work centres. Its services include Relief, Rehabilitation, Development, Education, Healthcare, Community Services, Micro-finance and look after of Orphans.
Previous Post
Next Post