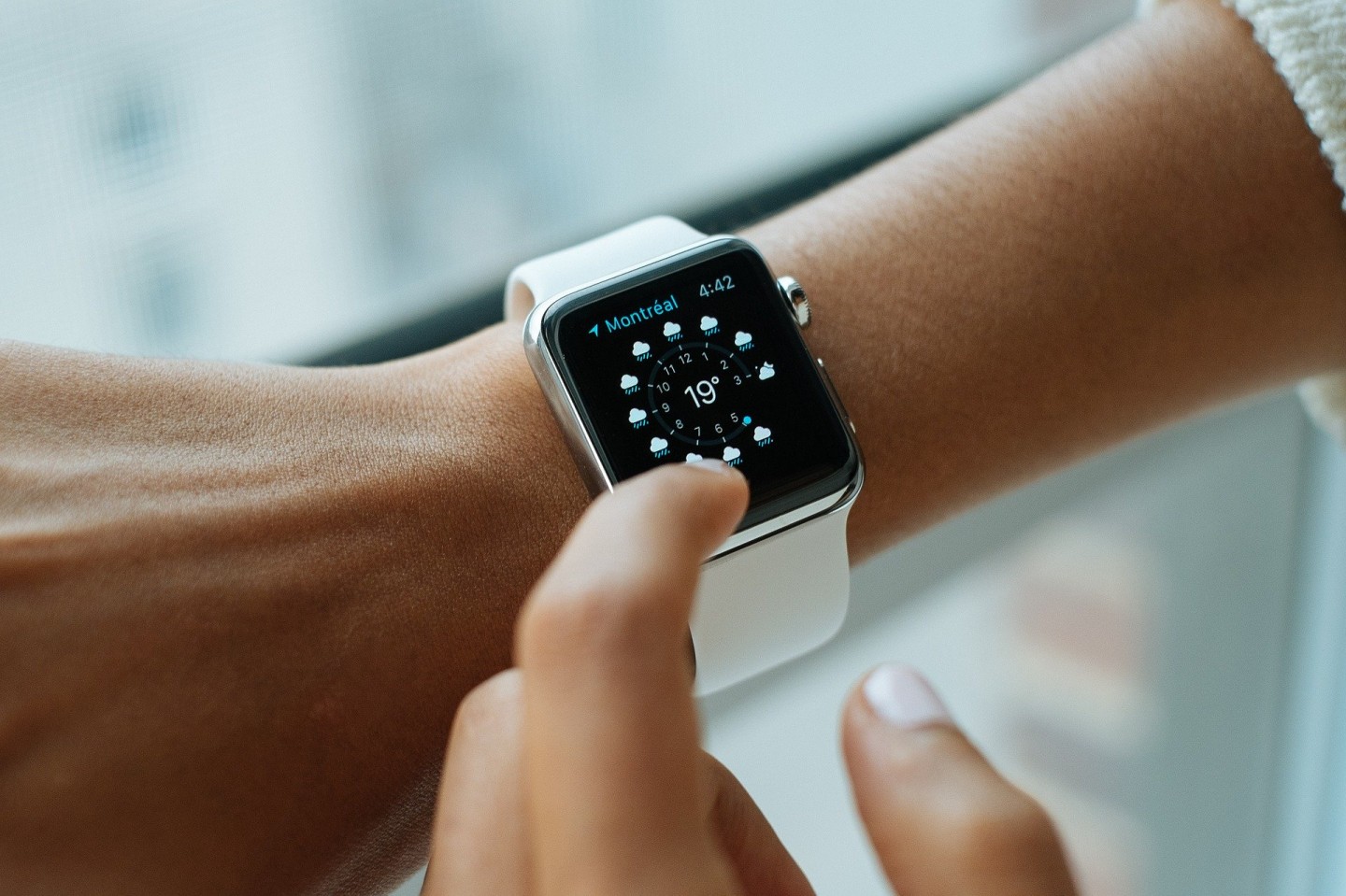 Apple Smartwatch Series 5 Review - Finally a Best Smartwatch
The Apple Smartwatch Series 5 is absolutely the best smartwatches available on the market today. This new series of smartwatch takes everything that was available in series 4 with some additional features. The stylish look, slick notifications and apps, fitness and health tools, and beautiful always-on screen display. This is undoubtedly the best smartwatch to buy if you are a loyal Apple customer. 
So, if you have money to spend and want to add more of Apple's products in your lifestyle, you should buy this Apple Smartwatch Series 5.
Promising Features of Apple Smartwatch Series 5
Elegant design with a titanium finish look

Outstanding fitness and health features with ECG option

Comprehensive and excellent health tools

32 GB of storage

Pleasant Always-On Screen 
Design
The design of Apple Smartwatch Series 5 is similar to series 4 smartwatches. It features edge-to-edge display with rounded corners that resemble newer iPhone models. There is a digital crown on the smartwatch which helps you scroll. Next, there is a home button and side button that is used for switching apps or making calls. 
The best thing about the Apple Smartwatch Series 5 is the personalization. You can choose from different colours, straps, and finishes as you like to match your personality and preferences. The design is not much thinner as many high-end smartwatches do. The additional HCG feature is hidden beneath this thick design without affecting its overall look.
Price
The Apple Smartwatch Series 5 has been launched with the same price tag as its previous series 4. The price falls around $399. This smartwatch comes with a 40mm screen and a stylish aluminum body. You can even buy a 44mm screen for just $429 that is fairly affordable for such a cool smartwatch. Moreover, if you need a stainless steel finish, the setup will cost you something around $699 and the colours are available in space black, silver, and gold. 
Performance and Battery Life
The Apple Smartwatch Series 5 comes with a new processor that is known as S5 which makes this extra efficient and cool upgrade. The overall upgrades in series 5 are all about saving power and extra energy usage. It is also important to note that Apple Smartwatch Series 5 doesn't support Android devices.
In addition to the S5 chip that is upgraded in series 5, does its battery life also improved? The answer is both yes and no. Besides all the above great features, the smartwatch doesn't have enough battery life as compared to series 4. Apple claims that Apple Smartwatch Series 5 has a battery life of 18 hours that is quite enough for a day. However, it also depends on the number of smart features and GPS tools that you use. Categorically, this is the best smartwatch you can buy!
Verdict
The Apple Smartwatch Series 5 is a new addition in the world of Apple's smartwatch collection. This new model gives you all the great features that were provided in series 4 with a pinch of new features. This is a small but remarkable upgrade over its predecessors.
Previous Post
Next Post