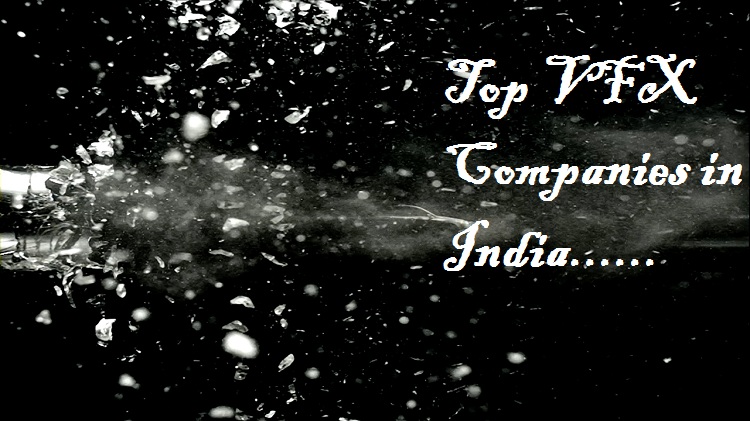 Top 5 VFX COMPANIES in India
The extra effects done on the live action rough footage shot in film making is called as Visual effects or VFX. The integration of live-action footage and generated imagery to create realistic environments which cannot be shot live because as it would be impossible, costlier, riskier and leads to delay in film making. The introduction of affordable and easy going animation and compositing software is of great help to all the independent filmmakers. This work is mostly done during post-production which is first carefully planned and choreographed in pre-production and post-production. There are lots of tools and technologies used in post-production like modeling, graphic design, and similar software. The project is supervised by the visual effects supervisor from the start of the project and work in coordination with the production team and the film's director.
There are lots of VFX companies in India which has worked with the various production team and has won appraisals and accreditation for their work.
Let us see top VFX Companies in India:
1) Digikore
Digikore is a pioneer VFX studio in providing visual effects services handled by the management team. It is one of the best VFX company in India. They use high quality licensed software, hardware and proprietary tools to become an extension of your current existing infrastructure. They have lots of creative partners for whom they provide 24 x 7 best service in meeting the changing demands of the production unit, without any additional charges. They have a team of account directors, planners, creative heads and producers who coordinate effectively to provide effective end result. These are the following films the company has worked on:
1) Deadpool
2) Abattoir
3) Haider
4) Patriot's day
5) Titanic
2) Red Chillies
One of the famous VFX companies in India It is a full-fledged studio with lots of activities like production, creative development, distribution, marketing, production, merchandising, licensing and syndication of films in India and worldwide. This VFX company has transformed Indian cinema in terms of technology and creativity. This is proved in terms of various movies like Ra. One where the characters were flaunted with an extensive suit and face replacement technology. Another movie called Fan, starring Shah Rukh Khan where he portrayed himself as 20-year-old fan Gaurav and himself as an established Superstar Aryan Khanna. They have also worked will various projects like:
1) Main Hoon Na
2) Om Shanti Om
3) Krazzy 4
4) Vishwaroopam
5) My Name is Khan
3) Prana
Prana studios are one of the leading VFX companies in India and are a pioneer in computer animation and visual effects. It has worked with both Hollywood and Bollywood films like Unstable fables, Tortoise vs Hare, The Goldilocks, and the 3 Bears show, Kuch Kuch Hota Hai, Detective Byomkesh Bakshi, and Bombay Velvet. Till date, its most reputed work can be found in the Transformers: Dark Lift of Moon movie.
4) Tata Elxsi's Visual Computing Labs
This VFX company in India is located in Bangalore. It is well known for its work in Ek Tha Tiger, Aparichit, Jodha Akbar, and Bhaag Milkha Bhaag, Madras Cafe, Lunch Box, I, Oh My God, Boss, etc. They continuously strive to add glamorous effect and uplift the standard of Indian cinema to the next level. This VFX company extends help and surpasses the potential barriers faced in Bollywood.
It has also worked on various short films like:
Alex and Sylvia

The ChubbChubbs Save Xmas

Kaka's Great Adventure
5) Reliance Mediaworks Limited
Reliance Mediaworks Limited is one of the best VFX companies in India and is one of the members of the Reliance Group. It provides services like a theatrical exhibition of films, film and media services, television content production and distribution, Digital Distribution, Motion Picture Processing, DI, Digital Distribution, Image Enhancement, Studios, and Equipment rentals, Digital Master, Visual Effects, Animation and Post Production for TV Advertisements, etc. They have their branches in India and abroad. Its magnificent venture BIG Synergy is involved in the television programming industry featuring popular shows like Kaun Banega Crorepati and Indian Idol. Their sound stage equipment has been utilized for events like the Filmfare Awards, Agneepath and Singham.
They have worked with movies like:
1) GI JOE: Retaliation
2) Transformers 3: Dark of the Moon
3) Ninja Hattori-Kun
4) The Conspirator
5) Chennai Express
6) Don 2
7) Rock of Ages
8) Conan The Barbarian
Previous Post
Next Post