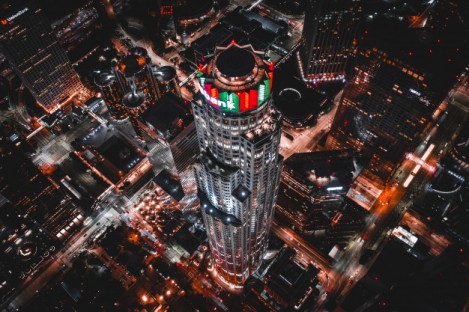 Sarasota Night Life: Best Bars To Go To
One of the best experiences when exploring places, whether you're a tourist from out of town or a local that wants to expand their local knowledge, is getting to experience the city's night life. Bars, pubs, clubs, restaurants, what have you! There's always something just around the corner especially for a city like Sarasota. Want to level up and make the experience even better? See the night life in a Sarasota Night Out Bus – that way you'll keep the party going from bars, to clubs, until wherever it is you want to cap off the night eating great food!
Daiquiri Deck Raw Bar
Start off the night working your way through more than a dozen frozen daiquiri choices at the Daiquiri Deck Raw Bar, or sample their wine and draft beer selections. They also have a great oysters and shooters, as well as your classic American fare.
Beyond the great food and drinks, is a pretty good view of the Circle from the second story balcony. Speaking of views, you may also want to check out their south Siesta Key location – Siesta Key Daiquiri Deck has an outdoor deck view that overlooks Stickney Point Road and the Intracoastal Waterway, and partial views of Siesta Key Beach and the Gulf of Mexico. Now imagine that view at night?
The Gator Club
Okay, that's a pretty awesome name. If you're looking to dance the night away, some of the city's best-known DJ's and bands provide great nightly entertainment for the Gator Club – and there are also pool tables if you want to take a break from all the dancing.
This is a classic rock and roll nightclub, complete with the beautifully restored original brick building.
Marina Jack
The Marina Jack is a waterfront restaurant and bar that has amazing, amazing views of Sarasota Bay – we highly, highly recommend you choose them as a destination for one of your nights out!
The Marina Jack Blue Sunshine Patio Bar and Grill is a more relaxed setting – great for enjoying a variety of appetizers, salads, soups, sandwiches, and wraps, al fresco and feel the ocean breeze on your face. They have gluten-free options as well, and they're dog-friendly!
You can also casually chill in the Deep Six Lounge and Piano Bar, and enjoy favorite menu items like Fresh Oysters on the Half Shell, Beef Tenderloin Sliders served with Portobello Mushrooms, or Crispy Calamari served with Marinara Sauce. They also have an array of soups, salads, sandwiches, and many more options to satiate your hunger as you listen to piano in the background.
If you want something a little bit more intimate, head to the Marina Jack Dining Room where they feature an award winning wine list, and an exceptional menu of the finest steaks, seafood, and pasta (gluten-free and vegetarian menu is also available). Beyond the great food and wine, is perhaps an even better view – and we don't say that lightly – of the inter-coastal waterway of Sarasota.
We're happy to start you off with the locations in this list – but there are many more great places to experience the amazing night life of Sarasota!
Previous Post
Next Post