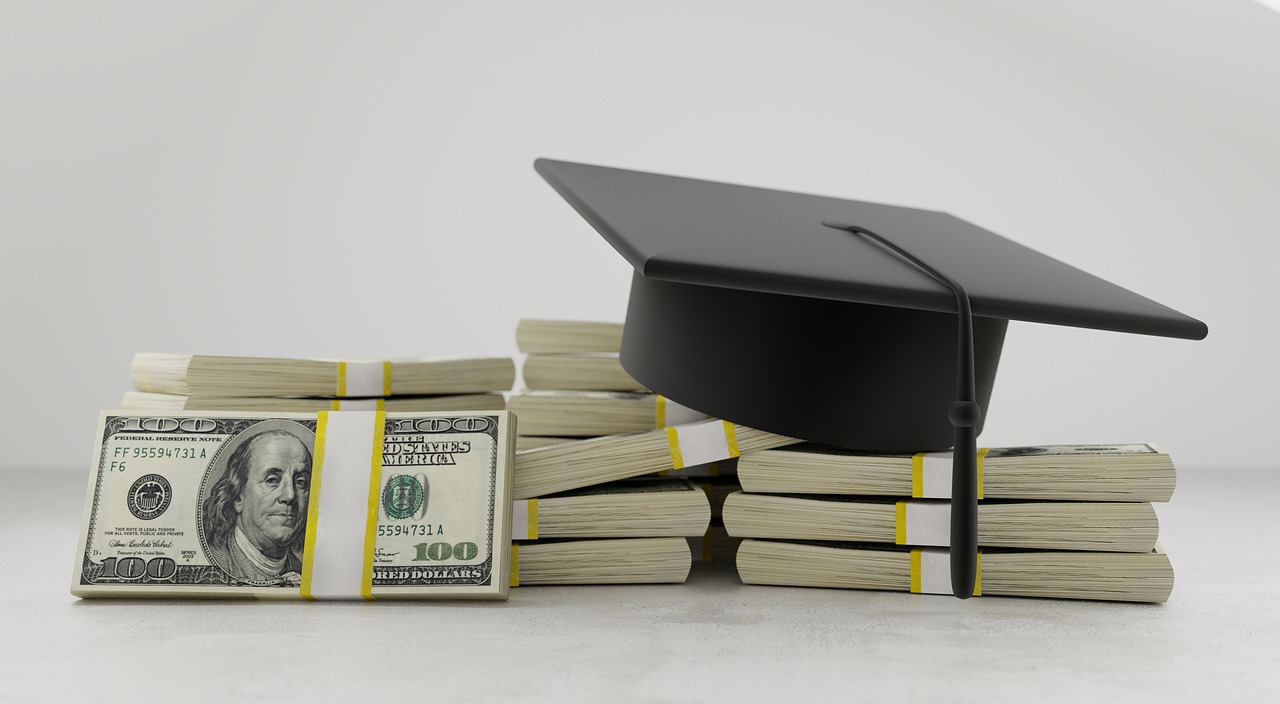 Things to Consider before Taking Overseas Educational Loans
Are you dreaming about studying at foreign colleges? Well, these days, international education is preferred by a lot of students in India. Everybody craves for universal degrees and overseas education as it has now become very more comfortable and accessible to everyone. But how do you fund your course? That is one of the most important questions to which you have to find a solution. Without a doubt, the cost of higher education is increasing astronomically all around the world. Many of the graduates are wound up in student loans after the completion of their courses. If you do not want to be one among them, it is inevitable to have a proper plan before you commit yourself to overseas educational Loans. Also, it would be a great idea that you consult any certified overseas education consultants in your locality. They can assist you pretty well.
Selecting the Course
This sounds like the most natural step to do. Yes, you hear about a list of courses from your consultant, and you choose the one that might look cool or cost-effective. Be that as it may, this is not the wisest decision. Because, unlike Indian educational institutions, most of the best foreign universities have high pass percentage. For example, some universities in the USA require 80% consistency in every subject to keep you in the graduate list. If you are applying for a scholarship, it becomes a must to maintain the GPA throughout so that you receive the scholarship continuously. While getting the scholarship depends on your past academic performance, to ensure continuity, you are required to maintain the GPA consistently in the course that you choose. Even, one inconsistency will affect the scholarship. If you accidentally or without proper thought, decide to choose a path which doesn't match your interest or capability, there are chances that you might find it challenging to maintain the GPA. Hence always make sure to pursue a course that suits your level of intellect and aptitude.
Picking the University
This is another critical decision that you need to make. Often, the universities which have more natural selection processes and ask for lower academic credits or scores are highly money oriented. They might not have the best reputation or excellent placement facilities. Hence do not select such universities to just study abroad. Because taking an overseas education loan to study at a mediocre university will give you a hard financial risk. It will put you under a lot of stress later. Research about the organization is of most extreme significance while applying for a course.
How to Apply for Overseas Education Loans?
Applying for Overseas Education Loans can be a tiring a process. It can get complicated if you do not know what you exactly are looking for. It might consume a lot of time, filing process, tons of documents, and what not. Knowing your facts and being prepared are the ways to avoid a prolonging process.
Choosing your bank:
Various banks offer instructive credits for multiple courses in India and abroad. They offer unbound overseas education loans for little sums. Security is required for advances that are needed to subsidize costly courses. Pick a bank that will furnish you with the best ban time frame, financing cost, and terms to pay back the advance. Likewise, ensure you have the choice of reimbursing the advance early. Pick the bank that offers you the best credit terms as opposed to the most account. Also, check if you are permitted to pay EMIs ahead of time or make part installments towards the advance. Think pretty much all the administration charges that are appropriate on your credit. Prepayments and part installments may convey a punishment. To avoid problems in later stages, it is essential to look into more than two banks initially. You need to compare the interest, durations, recovery steps, etc. in advance. Speaking to someone who has taken an education loan from a bank in advance will help you out. Later, after considering all the aspects of the loan narrow down your choices to two before ultimately making a final decision.
Know the details of your further studies
Most often, students who are looking for overseas education are unaware of the additional facts that they need to consider before making individual decisions. You ought to be set up to answer all question identifying with your course, organizations, educators, cost of the course, credit sum, reimbursement plan, loan fees, etc. You ought to likewise know about your own subtleties and your family subtleties that incorporates date of births, addresses, instructive capabilities, work, etc. Besides, you must know the details about your stay back time frame, possible internship opportunities, student work hours, etc. in advance.
Total cost over EMI:
A quick tip, lesser the EMI, more the value of EMI. It is common that people prefer to pay smaller amounts for a more extended period. Well, banks would like it as the cost of EMI is higher when the EMI is lower. A few people pick to take the advance for a more drawn outspan because the EMI will be lesser. Yet, in this circumstance, the expense of the credit and the intrigue paid will be a lot higher. In this way, on the off chance that you have excellent prospects of well-paying employment after the course, you can choose a shorter credit residency. Even though your EMI is higher, your advance will be less expensive, and you will likewise complete it quicker. Hence, choose wisely.
Interest rate and the repayment period
While considering your options, you need to calculate the interest and look at the repayment periods seriously. There needs to be an analysis done before choosing a particular bank. Usually, for loans of less than INR 4 Lakhs collaterals are not required. You will have a repayment period of 3 years whereas, for loans above that sum, guarantees are required. The repayment periods in such cases will vary from 5 to 7 years.
Check existing loan amount
Even if you do not have an existing financial burden, your co signees might have. So consult with them in advance and check their financial background to back you before making them do this for you.
Take the loan in installments:
Banks charge enthusiasm on the measure of cash dispensed. More often than not, you are required to pay for the course every semester or every year. So it is more astute to accept the credit as and when needed. Along these lines the intrigue aggregated will be a lot lesser. As opposed to the sum being endorsed in one single amount, ensure the sum is dispensed as and when required.
Tax Benefits
Income Tax Act 80 E provides a tax cut to people who have educational loans. To be qualified for this reasoning, your credit ought to be taken from an Indian bank or a gazetted money related foundation. The argument is accessible just for the underlying appraisal years and seven years after, or till you pay off all the intrigue, whichever is prior.
Taking an overseas educational loan is a big step in one's life. If something goes wrong with your university, course, or job afterward, you will be under a lot of pressure. This will be a significant financial decision which will mold your future. So many financial or future choices such as where to work, what to do in terms of a career etc. will depend on this loan. Hence, be careful before stepping into such a substantial financial decision. If you are from Kerala, you can easily approach some certified and experienced study abroad consultants in Kerala to take a wise decision. They can assist you to select the best option for your abroad education. Do your research and act wisely.
Previous Post
Next Post