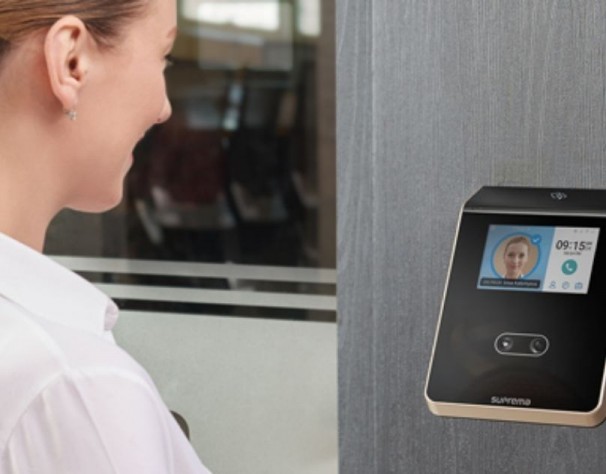 How has COVID-19 brought a new invention in the companies?
From touch screen to contactless  screen, the technology has developed drastically. Confused about what I mean? The Contactless Facial Recognition Attendance system, of course. 
Still, confused? Remember the biometric system where you have to touch the screen to mark your attendance? It is going to be replaced now with new technology. 
The new technology is Face Recognition Employee Software, where you don't have to touch anything. The software just scans your face and marks your attendance. The best thing is that the software system checks for the two most important things arising due to the COVID-19 impact. They are Masks and Social Distancing. 
How does it work?
The user will stand in front of the system. 

The system would analyze and retrieve the user's details.  

If the user is not wearing a mask, the system will alert, and the enforcement can be done. The same procedure goes to Social Distancing also.

 The system scans the space around the person who needs to be monitored. Only if that person stands at a certain distance apart would it allow. 

These two things need to be taken care of to let the system mark you present that day.

There are two modes for them to work:
One is Tab Model, and the other is the Mobile-Based Model
The tab model requires the employees to scan their faces, and then only when the standards such as Mask and Social Distancing are met, the employee would be marked present.

The Mobile-Based Model requires the employees to connect to the office's WiFi server and log in with their details. The scanning of the face takes place then.
Conclusion: 
On the whole, we could see the way everything is growing around us. It would be best only if we keep up with it. To create an app such as this requires a lot of time and effort. But it can be made easier with the Contactless facial recognition attendance system. Show your skills and shine in the business world.
Previous Post
Next Post