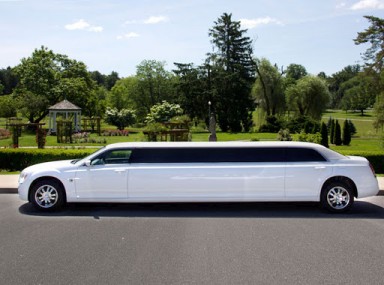 Is Renting a Limo Expensive?
Renting out a limousine will save your time while granting the user an independent, stylish and reliable image. There is a broad spectrum of limousine rental services available with different pricing systems and types of vehicles, including limousines, party busses, stretch limousines, motor wheeled cars, and S.U.V.s.
Some of the mentioned options, like Rolls Roys and Bentleys, certainly have luxurious prices. However, as there is a wide range of vehicles and options out there, the average person can easily afford quite a few.
If you plan on renting out a limo and aren't sure if the whole thing is worth it, check out the following text.
The price of renting out a limousine depends on a couple of factors, including the type of the vehicle, time of the day, number of passengers, day of the weak, and rental time.
1.Type of the vehicle
As mentioned before, different vehicles have different prices meaning that stretch limos and hummers have a higher price than sedans and smaller limos. Higher rental fees mean bigger and better limousines, therefore you can adapt the price to your own likings and standards. Some vehicles have truly tremendous prices, which should cover gas expenses, licences, insurance, maintenance and the cost of hiring a chauffeur.
2.Time of The Day
Time of The Day dramatically affects the price, especially when it comes to prime time rentals like Friday or Saturday night. Renting out a limousine in the morning hours will be much cheaper than evening rentals or special events. Keep in mind that specific timeframes like holidays will influence the price increase even in the morning hours. Try to find an adequate company that will present you with all available options in order to save money.
3.Number of Passengers
Whether you are planning out a trip or going to a wedding, the number of passengers is another factor you should take into account. The price of the rental will not be the same for 5, 10 or 15 people. Take that into account while choosing the rental company. However, many limousine rental firms offer discounts and special deals as long as you book on time.
4.Day of the Week
We all know that workdays can be frustrating, mostly because all the fun happens on Fridays and Saturdays. Consider renting out a limo over the workweek as choosing Tuesday or Thursday night will save you a lot of money compared to weekends, primarily evening hours.
5.Rental Time
As in every business, limousine rental services will charge you an hourly rate depending on the company policy and the mere location. For instance, the pricing won't be the same in Zurich and Barcelona, so try to inform yourself right on the company's policy. Accordingly, the required time frame of rentals is usually 2-3 hours during the workweek or 4 hours on weekends. However, certain firms do offer discounts on all-inclusive time rentals, meaning you'll be able to use the vehicle longer.
It's all up to you to decide if you're going to go for hourly rates or longer rental timeframes.
Summary
Renting out a limo is a different kind of trend today than a couple of years ago when only V.I.P.s and wealthy individuals could afford one. Today, you can form the price according to your own preferences, making it available for an average person. Thus, renting out a limousine isn't expensive as long as you choose the right company to help you explore all options. Besides, certified and legit firms even offer various discounts.
Be careful since a lot of different firms have extra and hidden fees you want to avoid.
Previous Post
Next Post