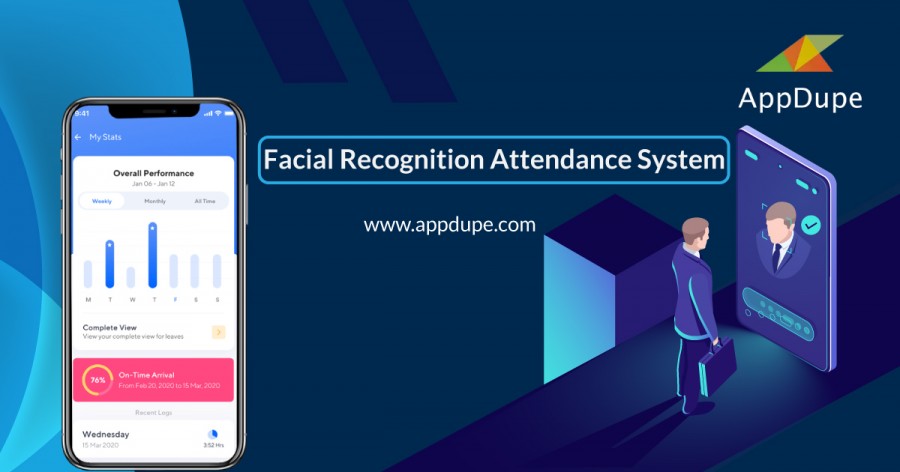 Fuse with the radical technology using the Face Recognition Employee Attendance Software
We are witnessing a lot of impacts in the world because of the COVID-19 pandemic. There is not much we could do to compensate for all the losses at once. But it can eventually be overcome. And the reason for this hope is 'technology'. 
Everything is just at an arm's reach with the technology and it's been proven time-to-time to us. One such thing that makes people still and stare for a moment is the Face Recognition Employee Attendance Software. 
Face recognition is one of the most advanced technologies that is being implemented in the corporate industry now. 
The software is mainly responsible for marking the attendance of the employees without them having to touch the screen. 
Since 'touch' has become the most dangerous word in recent months, the system helps people to get away from it. 
This software is also known as Contactless Attendance System that follows a highly hygiene scanning. Let's look at the workflow:
The employee would stand in front of the device camera and the facial features get analysed. 

The features are then compared with the database containing the faces of all the employees. The user details are retrieved from the database.

The user will be scanned to ensure that he/she has a mask and once they put the mask on, the system scans the face again.

The social distancing guidelines are examined by scanning the area around the user. 

 Once the criterias are matched, the attendance of the user is marked. 
Working models of the software:
The software works in two different models such as:
Tab-based model: 
The tablet having this software solution, will have to scan their faces at the entry points. They will wait for the system to confirm the checklist like detecting face masks and social distancing. 
Mobile-based model: 
The mobile-based model is safer, since it involves logging in with the WiFi server and login to the accounts. After matching the criteria, attendance would be marked. 

On a concluding note, Employee contactless attendance software is the future. So, make the most out of it by contacting our team right now!
Previous Post
Next Post