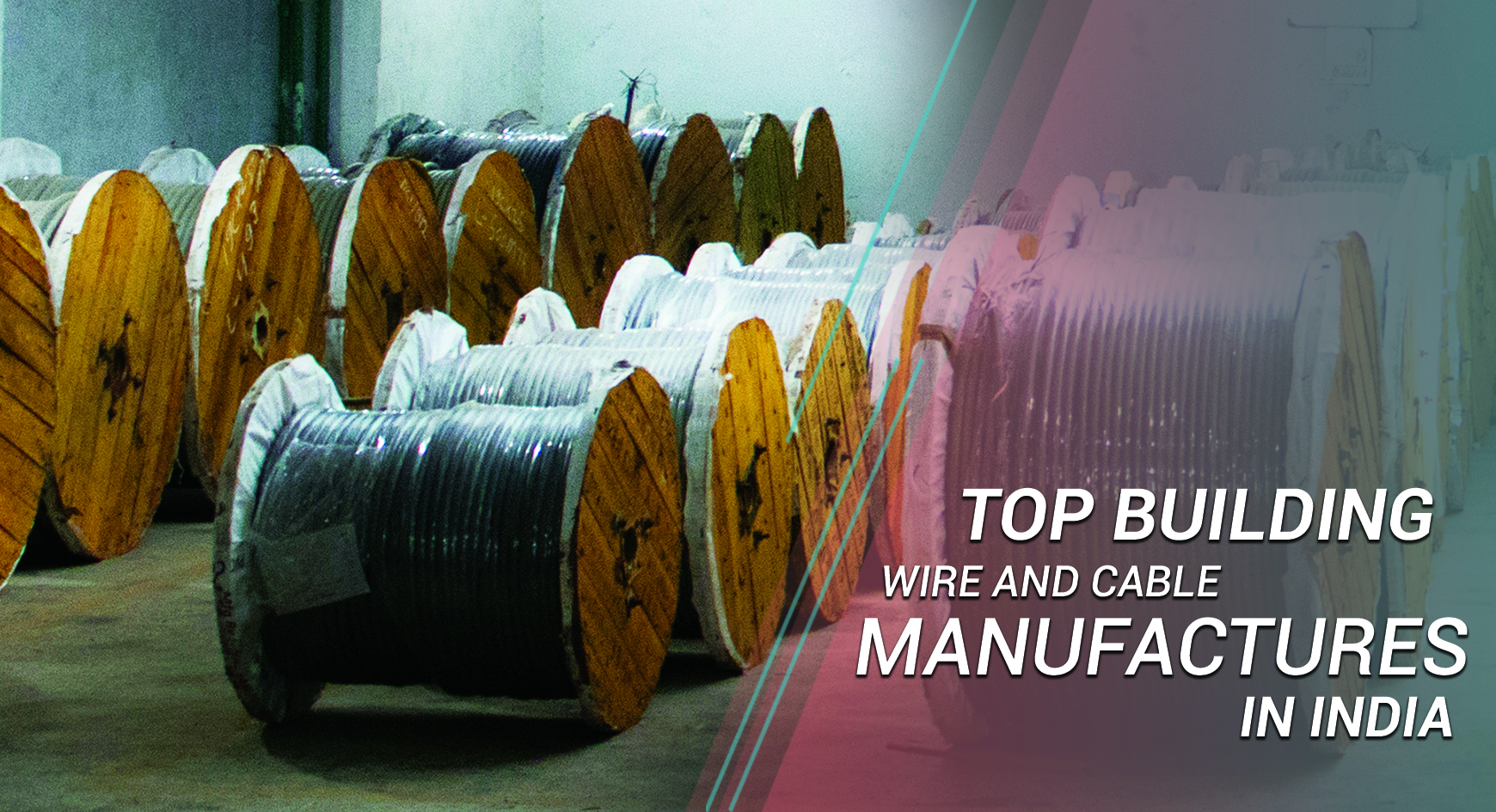 Top Building Wire and Cable Manufacturers in India?
There are so many companies making wires and cables across the country but very few of them deliver genuine and durable products. Building wires and cables are used in the construction of every new building or property in the world. Only the best building wires and cables should be installed to ensure the continuous flow of electricity. But the question arises, where to find the right and good quality wires?
According to the recent survey and reviews of online customers, we have picked 7 cable manufacturer brands that you can trust for buying building wires and cables:
Finolex Cables
Founded in 1958, Finolex Cables is headquartered in Mumbai, Maharashtra. Primarily in the making of cables, Finolex also manufactures products like wires, PVC sheets, pipes and fittings, PVC resin and CFLs. Apart from making good building wires and cables, they manufacture voltage and UPS cables too.
Polycab Wires
Carrying the experience of 40 years, Polycab Wires has got a good reputation for making world-class power cables and wires. They have the best manufacturing setups in Daman and Halol. Apart from manufacturing high-quality building wires and cables, they are into many businesses like petroleum, oil refineries, steel and metal, power generation and so on.
KEI Cables
Founded in 1968, KEI Cables has become popular in the Indian market because of its high-quality building cables. Besides its core business into cable manufacturing, KEI Cables also deals in manufacturing stainless steel wires and turnkey projects. Cables manufactured by KEI Cables are used in many sectors like steel, railways, real estate and fertilizers.
PRIMECAB
One of the leading cables manufacturers in India, PRIMECAB makes its building wires by using a unique PVC compound, which is Lead-Free and Heat resistant (LFHR) and flame retardant (FR) too. Not only 'building wires', but PRIMECAB also manufactures Power Cables and Control Cables. Currently, the brand is serving sectors like Power Generation, Electricity Boards, Transmission & Distribution, Thermal Power Plants, and Iron & Steel Industries.
Wisely built, Primecab's solar cables are certified by TUV. They have used the technology of electron-beam and cross-linked to improve thermal, mechanical, and chemical properties of the polymer.
Solar Power Technology is welcomed open arms by the whole world for its qualities like pollution-free, cost-efficient, and environmental-friendly. Like other developed countries, so many Indian and International companies have started manufacturing solar cables in India. You can buy solar cables both online and offline.
Industrial Cables are a wide market which deals in a plethora of different types of electrical equipment, but the most prominent and widely marketed still remains the wires and cables. Wires and cables make up majority of any workspace. This is essential for electricity as well as data transmission inside as well as outside the organisations. With new industries emerging every minute and India on the verge of becoming a superpower, stakes are high on these industries to excel in their domains. Hence, as the present is dominated by computers and data centers, every office building/plot is incomplete without power and data transmission lines. This market is dominated by a very promising competition that have their own pros and cons. In this article, we aim to cover some of the most prominent competitors in the country. Some of which are as follows:
RR Kabel
RR Kabel is a trusted cable company brand in India that offers a diverse and extensive range of products. RR Kabel is one of those leading companies which are always dedicated to adapt innovations and technology to provide the best quality product in the market. The company is accredited with 27 product licences as well as 3 manufacturing certificates.
V-Guard Cables
Proving its strong existence since 1977, V-Guard is headquartered in Kochi. They are into manufacturing of electric pumps, voltage stabilizers, geysers, electric fans, electric motors, and much more. V-Guard is aggressively active in the Indian market with its 500 distributors and 2000 retailers. Building cables or wires made by V-Guard are serving both the domestic and commercial industries.
Havells
Havells is a name that is ruling the electrical market for years and also into the making of world-class building wires & cables. Founded in 1958, Havells has marked its strong electrical presence in more than 50 countries. Havells manufacture many products such as water heaters, kitchen appliances, domestic cables, and industrial cables.
Previous Post
Next Post