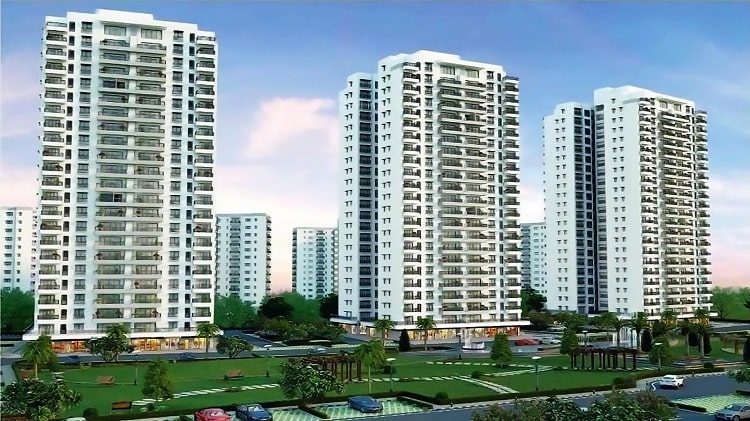 10 Important Points To Check - Possession of Property
10 Important Points To Check - Possession of Property
Ever enjoyed the pride of being a happy owner? Yes. One of the satisfying moments in life is becoming the happy owner of your very own property! Ever been in a situation where you are on the verge of taking possession of your dream home but are unsure whether to take the plunge or not? Unaware of the things to consider? Or unknown to the risks involved.
There are situations where the promises made by the builder would make you fall for the property you are about to own. But do they remember all the promises made during your booking? The answer is mostly no! In order to avoid a disheartened feeling for the buyers, it is always better to have a checklist of what needs to be checked. Now if you are wondering where to get all these details from, then read on because we make things easy for you, by doing the research and compiling this comprehensive list of things to note.
Documents : Any home is useless without proper documentation. Or to put it in simple words, it is this paper that proves you as the owner of the property. Ensure that you have received the original and photocopies of all the essential documents from the developer/owner before taking the keys. Verify all the property related documents and ensure that they are duly signed. Few of the very important documents are listed below.
Encumbrance Certificate

Commencement Certificate

No Objection Certificate

Completion Certificate

Documents from the Builder

Parent Documents
Common Areas :
Amenities such as corridors, hallways, lobby, swimming pool, toilets are provided for the comfort and use of all occupants, owners, tenants, or users of a building or building complex. This is referred to as the common area and hence make sure you enjoy a part of this area you are owning.
Amenities :
These includesecurity, cleaning staff, recreational facilities etc. that are provided for people's convenience, enjoyment, or comfort by the builder. While this is the first trick used by the builder to attract their buyers, make a note if all promised amenities are available before you take possession. Make sure these are available at the time of hand over and are left on paper and forgotten.
Features and fittings :
As amenities are an attraction, so are the features and fittings that are promised in a housing. While taking possession of your unit, it is important that you check the fittings and features promised to you at the time of booking. Go on to check if the brands and the materials promised to you at the time of booking are used properly to have the final finish.
Physical Inspection :
While most of the buyers avoid doing a physical check of the property to be owned, it is one of the important points that the buyer should have in mind before taking possession. You always have a right to question or get an answer to your demands based on physical inspection. Water seepage is one of the most common issues. These faults can be found only during a visit. While there are many buyers who just get their houses without having a check on these, the builder takes a ride on that kind of dwellers.
Final Settlement :
While this is one of the greatest holds for all the buyers, we must try to make use of it. Usually, a part of the payment will be settled to the builder only at the time of possession. This can always be delayed unless you get the property as desired or as promised by the builder.
Wall paints :
While amenities and features can attract the buyers to have their dream housing, the color, and quality of the paint used is sure to attract visitors to your house. Ensure that your house is painted properly with multiple coating and there are no visible patches that are obvious for people to make a note of. This does not include the paint only on the rooms and halls, but also on the ones that are used for exterior painting, balconies, and door grills.
Safety:
It is important to ensure your home is built according to the safety standards as laid down by authorities. Ensure that the safety setups such as the smoke detector and the emergency exit, fire extinguisher are working properly. See to it if your doors and gates are getting locked properly without any disturbance. Also, check for the round the clock safety promises by the builder.
Electrical Connection:
This is one of the key factors to proper housing. A house with a failed electrical connection is not worth living. Ensure to check the sockets, electrical plugs to see if they are properly connected and they are working fine. Also, most of theflats and apartments promise for a 24-hour power back up facility. So make sure that the backup supply is automatically turned on during power cuts. If there was a request by you for any extra electrical switches or plugs, ensure that the same has been given.
Keys:
Finally, the possession comes to you on getting the set of keys from the builder. This is the foremost important point in the possession stage. Don't forget to obtain all the sets of keys from the builder including the wardrobe keys and common area keys if any.
While there may also be a lot of criteria that are not listed above, the most important of all has been shared for your reference. Keep in mind that when a dream house can make a person's life complete, it can also turn into a disaster if not properly checked. It is true that money can satisfy all our needs, but in reality, we ought to put in some personal attention to make the happiness complete.
There is nothing wrong in making multiple checks and ensuring that everything is ready for possession. It will save us time and give us less tension in the process of making a move to a new house. By checking on all these specifications, you can be sure about everything and relax while your dream home gets ready for you to move in.
Some More Related Topic :
1) Real Estate : Types Of Real Estate | How IT Works
2) Important Points To Keep In Mind While Buying A Flat In India
3) How To Become A Successful Real Estate Developer
Thanks for your Presence...
Previous Post
Next Post