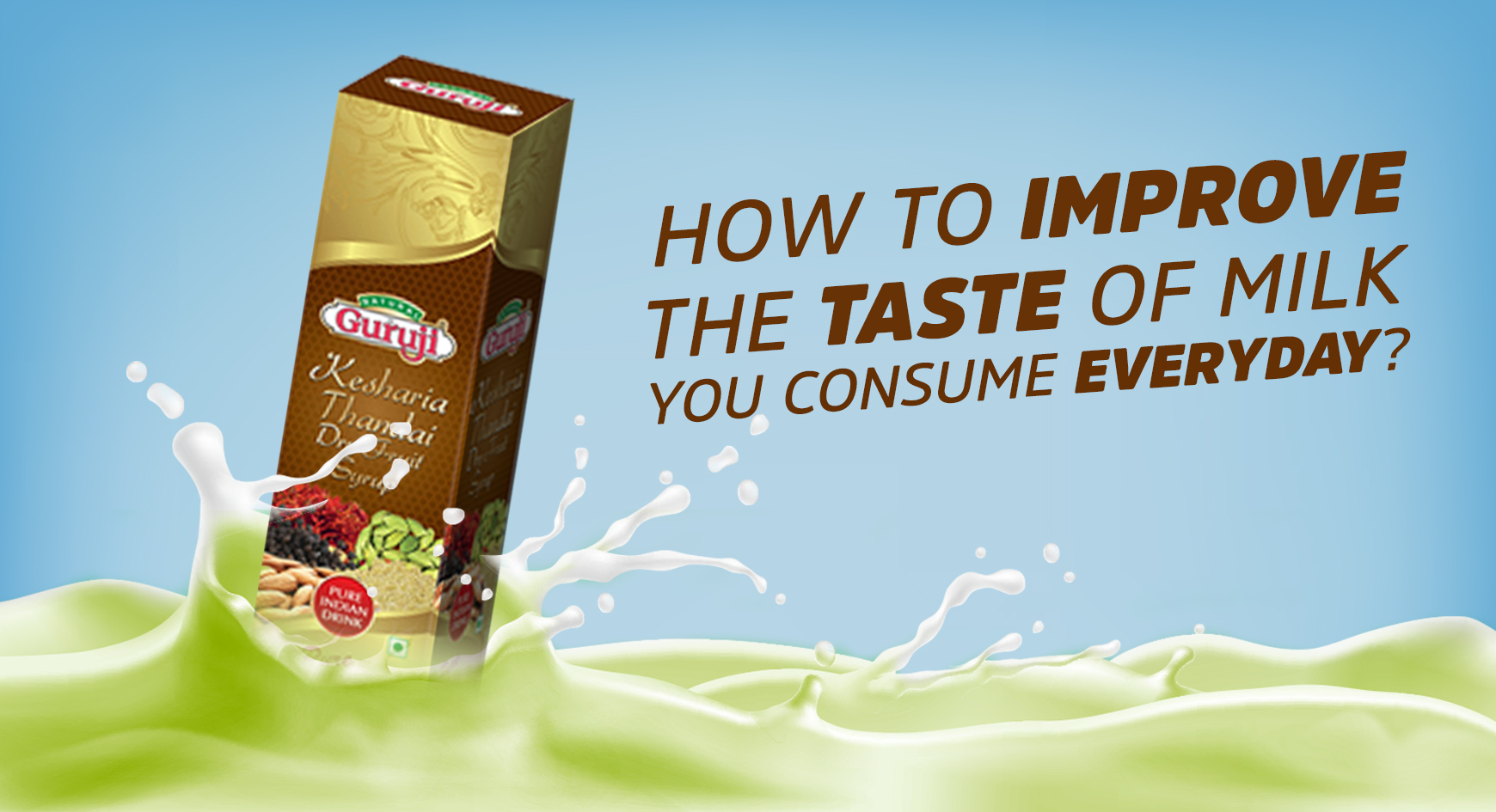 How to improve the taste of milk you consume everyday?
Everybody knows milk is a good source of protein and we must consume at least a glass full of it everyday. But, the big problem is that we don't like the taste of it. We take it like a punishment getting everyday. But, also we can't avoid as we need it to fulfil the need of protein and other nutrients in our body.
Have you ever thought it could be better with its taste? What if you wait eagerly to drink it everyday? Yes, you can turn this boring drink into a delicious one with little efforts. Let's understand how:
Banana Shake
One banana, a spoon of sugar, and 200 ML of milk turns into a tasty banana shake. More protein is added with the inclusion of a banana. Now, with the improved taste, you will never say no to the milk again. You can also include this drink to your morning meal.
Almond Milk
Almond milk, popular as badaam milk, is high in protein and low in fat, and a good source of energy. If you don't like the taste of plain milk, you can add-up the flavour of smashed almonds to improve its taste. Or you can add a spoon of Guruji Thandai badaam syrup, which is the pure extract of quality almonds. Vitamin E enriched dry fruits; almonds put a glow on your skin and also improve the functionality of your brain.
Golden Milk
Turmeric milk, better known as golden milk has become popular across the world for its taste and health benefits. You must try the taste of milk blended with turmeric powder. Not only the taste, but the drink offers lots of health benefits too. The spice, turmeric used in this milk carries strong antioxidant properties.
Kesar Milk
Kesar milk can be the best alternative for the regular cow milk. With the quality of great taste, kesar milk helps to maintain blood pressure and promotes the count of red blood cells in our body. It also helps in detoxification, body healing, and getting fairer skin.
Strawberry milk shake Adding strawberries to the milk turns to be a yummy strawberry shake, which is favourite of millions. You can replace your regular milk with the delicious strawberry milkshake if you don't like the taste of regular milk.
July Drinks, have you ever heard about having exotic drinks according to the months? What if we suggest, what healthy drinks you can have in the month of July for an ultimate refreshing experience. Yes, it is true we have come up with exotic drinks to freshen you up. The month of July is hot humid and full of unpleasing weather conditions. but a wee bit excitement of monsoon makes it happening. In such a weather condition your only way to make yourself adjustable to the weather is the liquid you take inside your body. Refreshing drinks such as sharbats are natural ways to ultimate refreshment. The temperature has shot up to 50-degree Celsius and in this excruciating heat, sharbats provides us with a natural way to dehydrate and energise our body.
let us talk about the first sharbat in our list of July!
Guruji Rose syrup, a special kind of refreshment extracted out of rose flower. red in colour and has a special ability to refresh you. Rose sharbat is often considered as a drink which is very common in central and East Asian countries. It nourish skin by hydrating it, have anti-ageing qualities, mood enhancer- fights depression, relieve digestion, helps to heal from cold and flu, calm nerves and relieve fluid retention and inflammation.
next in the list is
Guruji Lemon syrup, another way to refreshing summer experience.
July hit us hard, and let us fight it back with the goodness of lemon. lemon is well known for its antioxidants quality and vitamin c concentration helps to fight different summer problems. we all know nothing is more refreshing than a lemon drink. benefits of having it are proper hydration, vitamin c intake ensure improvement in skin quality, it aids digestion, and it also freshens breathe.
Previous Post
Next Post