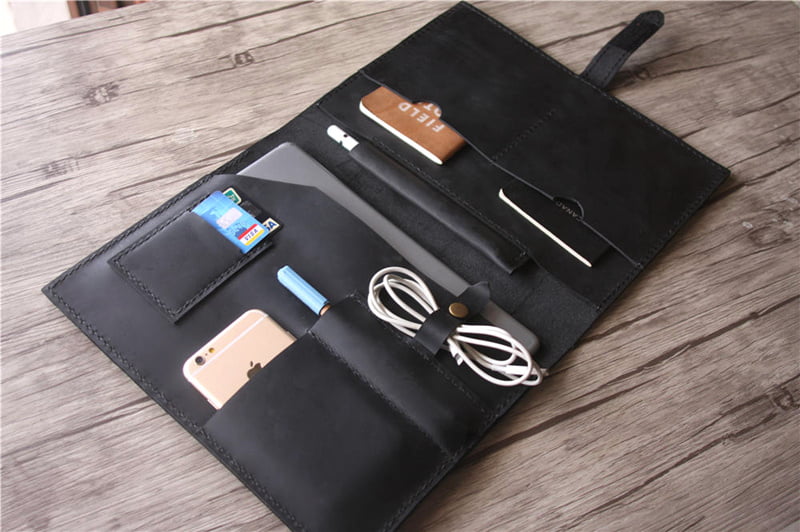 Top 4 Super Easy DIY Gifts for Your Friend
Who does not want to make a friend feel special on their special day? Gifts are the best way to do that. Personalized gifts are extremely popular these days as they add a personal touch to the gifts.
There are plenty of online and offline stores that deliver custom made gifts such as designer legal pad holder, personalized green leather journal, etc. But if you are looking for ways to give your friend something extra special then DIY gifts are the best.
However, if you lack a creative streak in you and cannot come up with a DIY gift idea then this blog will guide you. Read till the end to find out the best DIY gifts for your friend.
Watercolor Cards
Cards are a great way to convey your wishes and message beautifully. Your friends can cherish them forever.
So why not make them by yourself that too in a super creative way? Don't worry! They are super easy to make. Just grab a few plain white papers. Make sure that the papers are a little bit hard.
Then write your message on the paper lightly with a pencil. Trace the text with a black marker or a pen. Now, hold that paper up and place it on a window with a watercolor paper on top of it.
You'll be able to see the text through the placed watercolor paper. Now trace that text with the help of a white crayon. Now take your paintbrush and put water and paint on it.
Keep note that your paintbrush should not be dripping wet. Paint it over the text and see how the message magically appears.
Bestie Scrapbook
Why buy a scrapbook when you can make your own and gift it to your bestie? This gift is a sure shot tearjerker as it has all the emotions filled in it.
Just grab a bunch of photos featuring you and your bestie. Then buy some colorful art paper and compile them together to make them like a scrapbook. Paste the pictures on each page of the scrapbook.
No need to be extremely precise. Just paste them randomly and write messages behind each picture. We are pretty sure each picture of you with your bestie has a story.
This Bestie Scrapbook is a cheap and great DIY gift that you can give it to your BFF.
Photo Collage Letter
You can be extremely extravagant in showing your emotions when it comes to gifting your friend something. So, what better way to let them know that they are special to you by giving them this Photo Collage Letter.
It is extremely easy to make and does not burn a hole in your pocket. All you have to do is to take a craft wood and cut out the first letter of your bestie's name out of it. Take the printout of pictures that feature you and your best friend. Don't be shy to take some weird pictures of you two as well. Paste them on one side of the wood with glue.
Now on the other side, you can write a well-thought message with a permanent marker pen. Your Photo Collage Letter is ready.
Monogrammed Mug
Give your bestie a reason to smile every day with this Monogrammed Mug. These mugs are the perfect gift for those caffeine addicts. Purchase a plain white coffee mug which you can find easily anywhere.
Now, here comes the fun part. You need Alphabet sticker and an oil-based sharpie marker pen. Just take your friend's first initial out of the sticker and place it in the middle of the mug.
With the marker pen outline the sticker in tiny dots. Use a trendy colored marker pen such as gold. Make sure to make these dots are extremely dense around the edges of the letter.
Continue making these tiny dots and spread out as you move further from the sticker. Once you are done, remove the sticker. Your personalized mug is ready to be sipped on.
These DIY gifts would be an absolute success. Plus, you don't need to spend a hell of money on it. You can even put DIY ideas to purchased gift items such as designer legal pad holder, a green leather journal to add a personal hint to it. Just let your mind loose and go creative.
Previous Post
Next Post