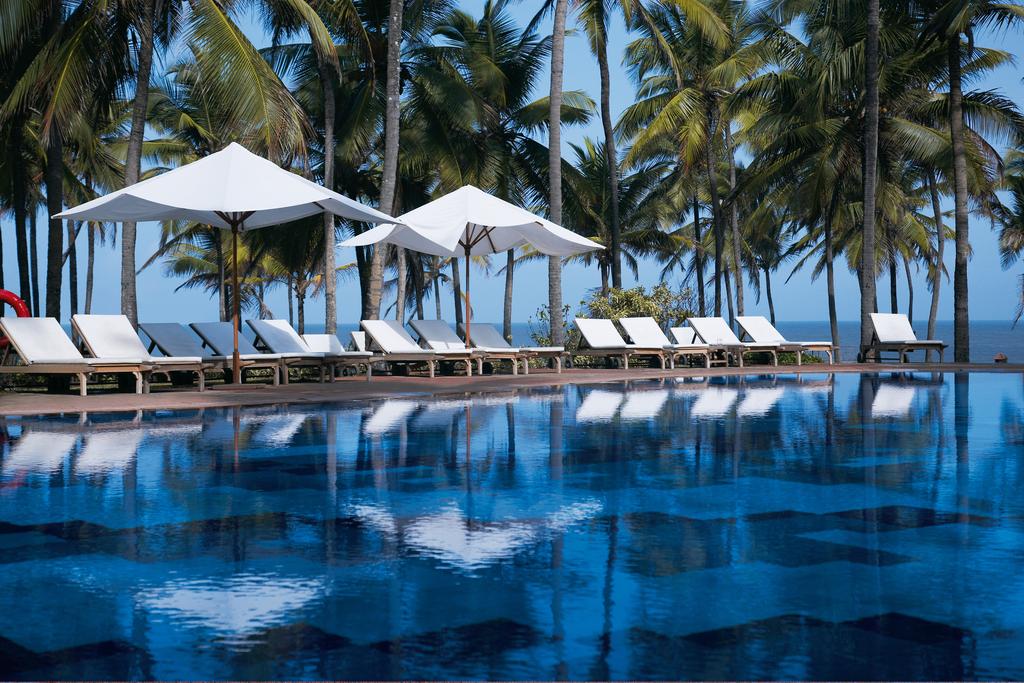 The 5 Best Beach Resorts In Goa
Looking For Charming Vacation, Visit 5 Best Beach Resorts In Goa
Most of us love to explore and nomad new places on holidays. The world is inherited with millions of travel destinations what if you are planning to get fullest of entertainment in India especially than Goa is the lively place which needs no explanation. The place is full of nightlife, beautiful beaches, historic churches, and much more.
The architectural buildings, water parks, and sports, party and clubbing, are some common features that attract travelers from around the world. Goa festivals and carnivals, local bike rides, ATV riding, foodie and shopping markets in local are never-ending surprises for one to explore whole. Cruising, sunbathing, spas, feni bars, gambling, etc. are some more awaiting and exotic things to do in Goa.
If you have backpack your essentials and looking for lively and entertainment destination then starts up your journey of luxuries from Goa. In this article, we will be telling you the 5 Best Beach Resorts In Goa, to enjoy, entertain an explore the place.
Best 5 Beach Resorts In Goa:
1. Santana Beach Resort:
If you are that visiting Goa, and looking for beautiful scenic beauty resort to rest in than opt for Santana Beach Resort to add charm to your vacation. The resort is all featured with great luxuries, peaceful environment, exotic beauty, excellent hospitality, gourmet delights, and more refreshing services.
The resort was founded in the year 2005 in Candolim, Goa which is all surrounded by the wonderful scenic beauty of natural greenery, sand dunes and more.
Amenities:
Santana Beach Resort comprises of 33 small and large studio apartments including bedroom, bathroom and some even with kitchen.

It consists of two swimming pools with all sun beds where you can feel cozy and relax.

The rooms are all stocked with a mini bar and other chilled beverages, telephone services, hot water showers, and self-cooking facilities

Olegario's Santana's poolside bar and fine dining restaurant is located where you can enjoy and eat different dishes and cuisines of the world.
Other Facilities:
The resort provides each of its customers with safety locker facility to keep their belongings safe.

Ayurvedic massage and spa facilities are also organized according to the customer's convenience.
2. Bogmallo Beach Resort:
The resort is all based in the white sand of Bogmallo Beach Resort, Goa which is a luxurious place to enjoy and entertain in vacation. The resort is 5-star lavish accommodation Best beach resting resort inherited with rooms, suites, cottages, and chalet as well.
It is all surrounded by green fringed scenic beauty, cool Arabian Sea breeze. The water splashes, finish luxuries, authentic cuisines, grandeur and memorizing comforts add more charm to your holiday at Bogmallo Beach Resort.
Amenities:
Apart from luxurious rooms, suites, and private cottages, Bogmallo Beach Resort also offers customers with deluxe, superior, and villa rooms facing sea or garden with all other comforting facilities.

The resort offers a poolside bar and snacking area to relax and refresh as Gazebo. Other fine dining restaurants, La Palmera, and Coconut Grove serving multi-cuisine and mouthwatering dishes and beverages.

In fact, relaxing coffee shop, as The Verandah Coffee Shop in resort premises allows different kind of coffee to refresh and pamper.

A lobby with a beautiful dining place known as Lara Laram offers a variety of snacks and beverages with soothing music add a more pleasing effect.

Even halls for wedding or event ceremonies and meeting or official conferences are also separately available at Bogmallo Beach Resort.

The most important aspect is the resort is all located nearby to Goa International Airport (just 1.2 Km).
Other Facilities:
This luxurious best beach resort in Goa, offers spa, fitness center, water sports, village cycling, beauty parlor, kids corner, and barbeque cafe at the beach that bring the more cheerful mood to people staying here.
3. Vivanta by Taj:
Vivanta comes under the 5star category of the chain of hotels by Taj. The resort is a global traveler place full of comforts and luxuries to entertain and enjoy the vacation in Goa. Vivanta is all inherited with significant accommodations amenities with a variety of other cozy facilities to add charm and pleasure for people staying here. The resort ambiance with modern standards, comfortable rooms and suites, outdoor green villas views and more.
Vivanta by Taj is an ideal best beach resort in Goa to stay in and experience the most paradising feels near Sinquerium beach with sporty activities, mouthwatering dishes, and fine wine and dine restaurants,.
Amenities:
Apart from comfortable room, suits and private villas the resort offers other excellent services of separate smoking rooms, spa and beauty care facilities to indulge more charm.

Delicious cuisines with mini bar facility at room or suit and outdoor bar area in the hotel are more ambiance excellence.
Other Facilities:
Vivanta by Taj also offers its customers will shopping tours, heritage visits in local, cycling tours, local, and gaming safaris help to explore goa more easily and comfortably.
4. The Park Calangute:
This breathtaking seafront best beach resort in Goa is categorized as a 5-star hotel in the city. It is all featured with luxurious amenities, pleasing decor, magnificent sceneries, quality services and more.
The Park Calangute is a windy and calm place to enjoy and spend vacations with your family and friends.
The open-air lounge is composed of 30 luxurious rooms with pleasing purple decor and modernized facilities. Rooms are available with many tariffs and amenities including, deluxe, luxury studio suites, deluxe suites.
Amenities:
Apart from cozy and comfortable rooms and suites, The Park Calangute is heritage with excellent dining place, wonderful beer bar, swimming pool with sunbathing beds, etc.
Other Facilities:
The Park Calangute is also comprised of spa, beauty care parlor, fitness center, and many other secured services like medical aid and care, transport, fire alarming, etc. facilities.
5. Lemon Tree Amarante Beach:
Whenever you are planning a vacation in Goa, then staying in Lemon Tree Amarante Beach resort will give you a worth unique experience to enjoy and entertain. This is a 4 star rated beach resort offer multiple comforting environments for tourists. The best resort is all based nearby the North Goa beaches offering luxurious amenities to give more paradising experience.
Here you can rejuvenate and enjoy with many happening activities and comforts. However, Lemon Tree Amarante Beach Resort comprised of 65 rooms and suites with world-class luxurious facilities. The resort has categorized the rooms in superior, deluxe, heritage, terrace studio, heritage studio, heritage suite and more.
Amenities:
Apart from categories of rooms in the Lemon Tree Amarante Beach Resort, some suites and rooms are also facilitated with private swimming pools and other comforts.

Fantastic fine dining places in resorts are available where travelers can guzzle and giggle delicious cuisines and dishes. Multi cuisine restaurant named as Citrus Cafe and the Republic of Noodles offers exotic delicacies of India, European, American and Pan-Asian dishes with other nations cuisines such as Thailand, Singapore, Cambodia, Myanmar, and Indonesia respectively.

Mango Bar in the resort is an adjoining open-air place to Republic of Noodles where travelers can taste the world's finest wines and variety of beers and other beverages.
Other Facilities:
Despite fine dine and wine places in the resort, travelers can also enjoy the swimming pool, sunbathing near the pool, spa and health care center amenities.
Bottom Line:
To bound some killer reasons for visiting Goa is just not a fair deed because we are well aware that Goa is a popular destination for travelers to explore, enjoy and entertain with many adventurous activities and sports. If you need rest, relax and refreshing holiday with your near and dear ones than Goa is an ideal place to spend time with them.
The place is all encircled with a variety of hotels, and best beach resorts with full fledge amenities where you can live and entertain your vacation. Beaches, local markets, delicious restaurants and cafes, feni bars, sports activities are some top things to do in Goa. Clubbing, boozing, and gambling is also an adventurous outcome that attracts people from everywhere.
Now, what next you are scrolling at, rush and book any of the mentioned or else Best Beach resort of Goa to add more pleasing and memorizing effects to your holiday.
Previous Post
Next Post