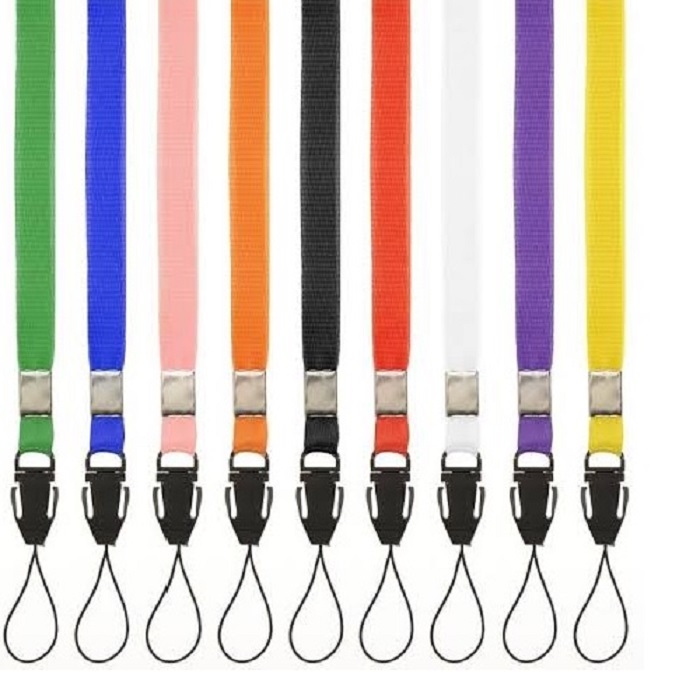 How Promotional Lanyards Help to Promote Your Business?
Businesses, since time immemorial are always on the lookout for ways to grab the attention of the viewers. And that is only possible when you design a strategic marketing campaign for promoting it.
Now in order to stand out, businesses must ensure that they are able to introduce their brand in a way that the viewers will remember for a long time to come.
Herein comes the need of the promotional products like the customised lanyards. From the schools and colleges to offices and health care organisations, you can come across lanyards wherever you go.
These lanyards are the perfect branding and networking tool that businesses across the industries are now using for enticing the audience.
But many people still don't understand that complete effectiveness of the lanyards. To help you gain a better understanding of the same, here are some of the ways how promotional lanyards help to create a buzzworthy brand.
Massive Usage Across the Masses - Have you ever thought of the different people who have been using the lanyards. From the students in schools and colleges to the office goers and hospital staff, you can see everyone using a lanyard. Many also use these for carrying their keys while others just use these for carrying their IDs. In other words, anyone can start using the lanyards. This makes the lanyards the perfect tool for marketing. As the motive of every marketing effort is to get the word out, the lanyards can be the go-to tool for getting the word out about your business.

Portable – One way to make the lasting impression is by giving a product away that is simple to carry. The light-weight and small size of the lanyard make it highly portable and this ensures that people can carry lanyards no matter where they go. These lanyards can easily slip into wallets and purses. Moreover, as these lanyards are often worn around the neck, it is much easier to carry than the other promotional items.

Cost-effective – There are many times when the marketing campaigns cost a massive amount of money and refrain from producing a solid Return on Investment (ROI). You have to keep this in mind. For example, if you consider the TV commercial you can realise that it takes multiple steps to form a TV commercial. This includes everything from planning to video graphing. And all that just for one commercial. Similarly, the billboards, print advertisements, radio ads and online ads all call for a plethora of steps and hefty investment. Most businesses cannot even afford it. But the customised lanyards are much more cost-effective. They can just be a fraction of the cost. You can distribute thousands of lanyards in a day. When you give away lanyards, they do provide values to the recipients and they will keep the lanyards and use them. Every time they look at their lanyards, they will remember your company.

Durable – The personalised promotional items like food items can break easily as they are not durable so this can be a lost opportunity for the advertisement of your business. Thus, durability happens to be an essential feature of your promotional product. And the promotional lanyard happens to provide just that. Even after heavy usage these lanyards do not break away. As a result of which your brand will keep on getting more exposure.

Customer Loyalty Creation – Loyalty happens to be exceptionally regarded in the field of business and customer loyalty is most coveted these days. In fact, it takes about 7 times more cash to get a brand-new client as compared with holding a current one. Giving them something that will keep them in the frontline of the mind is equally essential. and the lanyards do just that. Once your customers get such a gift, they will keep coming back to your brand time and again creating a solid customer loyalty for your business.
Now that you know these, try using the promotional lanyards in Australia which will help your brand to stand out and create its own niche in the industry.
Previous Post
Next Post