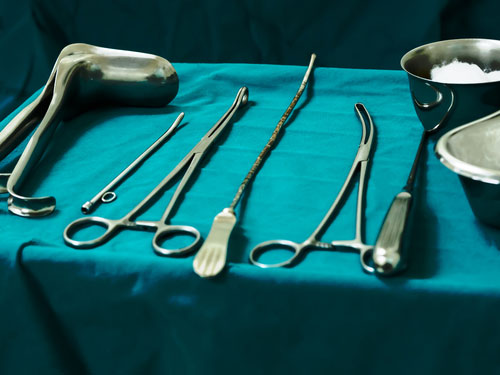 What is Medical Abortion and It is Legal to Have it for Foreigners in Singapore
Abortion is legal in Singapore but health care professionals have to strictly comply with the government's regulations. Singaporean citizens and their spouses, holders of a valid work pass and their spouses, and residents for at least four months before the procedure may request it.
The authorized medical practitioner has to secure your written consent and the procedure should be done in an approved facility. Abortion in Singapore foreigners can only be considered legal if it will save the the patient's life.
But while abortions are legal, it is illegal to force a person into it. Also, the procedure can only be carried out less than 24 weeks into the pregnancy, unless, again, if it is medically necessary. There is no defined age limit for abortions but those under 21 need parental consent.
The Ministry of Health also requires women to undergo personal counseling first as well as a cooling-off period of 48 hours. For minors that are unmarried and are below 16 years, attendance to pre-abortion counseling is required.
Medical Abortion And How It's Carried Out
Abortions are usually performed during the first trimester. These procedures are considered safe and can be done medically or surgically.
A medical abortion uses medications and does not require surgery. Only one medication is approved for use in medical abortion in Singapore and that is Misoprostol.
Misoprostol can be inserted into the vagina or taken orally. It can cause bleeding that is similar to heavy menstrual flow. And it can take up to 72 hours for the medication to take effect, and up to 3 weeks for the process to complete.
The patient may experience abdominal cramps, which can be relieved with the help of painkillers. Bleeding may also persist. Side effects can include fever, chills, and nausea. If the first cycle of the medication does not work, another set of medication may be needed.
It is crucial to maintain close coordination with your gynecologist at the Singapore abortion clinic before, during, and after the procedure. If the medication fails to take effect and the pregnancy goes through, this can lead to serious birth defects.
During your follow-up checks, your doctor will check how abortion is taking effects by performing ultrasound scans. If the pregnancy tissue remains, then a surgical abortion may be required.
If the medical abortion goes successful, you will still need to take medications prescribed by your doctor and take a few days off work or household chores to rest. You will need support from your partner as this will be a tough time for both of you, and you want to avoid depression or regrets later on.
Continuing with counseling also helps so you can plan for your future pregnancies and also care for your reproductive health.
Seeking Further Advice on Abortion
The right abortion method will depend on your situation and needs. Your gynecologist from the abortion clinic in Singapore can help you every step of the way. It's better, though, if the need for abortion can be avoided altogether through proper planning, whether you are in a relationship or recently tied the knot.
Always take note of these things when you are looking for an abortion clinic in Singapore. It is also nice if you do some reaesrch and learn more about this process. Look for a reliable clinic with these guidelines. Another thing, it is better if you prepare your question when you talk to a specialist.
It is best to know more about abortion and it's legality in Singapore. Know if you can have it while residing in the country. Whatever your decision is, we are sure that you have your reasons.
Previous Post
Next Post