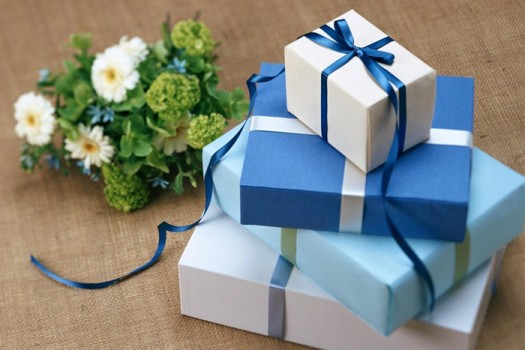 20 Thoughtful Personalized Gifts Your Wife Will Remember for Years
Anything distinctive is always a safe option when attempting to find a gift for your true love. This personalized gifts for wife list includes a variety of keepsakes along with pragmatic engraved gifts that can be tailored to include her initials, a message, or a design that will reach her heart.
An Engraved Notebook
There really is nothing better than expressing it with a journal or notebook etched with her portrait. Undoubtedly, a picture is worth a thousand words. Add some of your favorite quotes for love to go with the picture, print your names in wood or feature a special note.
Matching Bracelets
If you've got a cherished memory or a significant date, or maybe a location where you found your true love, then this bracelet will become a prized possession. This piece of jewelry offers a regular connection to your favorite place or an experience in the midst of the chaotic scrambles of life.
A Wooden Frame
You know it's a special day for her birthday so it's time to surprise her. Present her a heart-shaped wooden photo frame beautifully engraved with a lovely portrait of you two and a special expression of love.
Personalized Necklace
For important occasions, this delicate piece features a small plate decorated with the recipient's name, title, or even a brief note. What makes this great as a present from a valentine is the jewelry is either finished in a plate of gold, rose gold or silver.
A Customized Sign-Post
Often, married couples are in a long-distance relationship due to work purposes, but what better way to remind them that they're always on your mind than with a signpost engraved with the distance you're spending apart from each other.
Engraved Name Plates
Wives always love to enhance the interior design, that's why you can never go wrong with engraved nameplates. You can make this proclamation of love and gratification even more heart-melting by engraving the date you met.
A Sophisticated Makeup Box
When considering different options of personalized gifts for your wife, pairing usefulness with fashion will always yield a winning result. This make-up box is the ideal size to hold all essential beauty products, with vibrant images engraved on the box.
Groovy Coasters
Recall where you first met your wife, or other favorite events of you as a couple? You can honor the cartography of your wife's life with the custom set of coasters. Coasters are useful and make a unique experimental gift for your lover.
Personalized Wine Box
Are you a diehard romantic? If so, you must consider this personalized gift to present to your wife. With your choice of text engraved onto the box, plus some delicious wine to go with that adorable box.
A Sweet Keychain
Ensure she takes the memory of you everywhere she goes through giving her one of those customized key chains. Choose the style of the key chain and have your selection of initials and date hand engraved.
A Heartfelt Cuff
Lovers have carved their names into old trees for ages to immortalize their passion and love. Recruit that custom by getting one of those marvelously cool love cuffs for your other half.
A Poignant Pendant
Pluck at her heart strings and get a picture of a memorable picture of your couple engraved into one of these silver pendants. It's this kind of present she would admire for years to come.
A Set of Wine Glasses
If you and your wife enjoy drinking on special occasions such as her Birthday, a wine glass set is the most feasible gift. You can add to that the variety of personal messages to it!
An Engraved Cooking Board
If your wife loves cooking and trying out new recipes, this might be the best choice. You can get her favorite recipes engraved on the cutting board or just images of her favorite food! She would be delighted to see such a thoughtful gesture.
Personalized Utensils
This is another considerate gift to present to passionate wives who love to cook! Get their name engraved on a bunch of spoons or forks. This will surely put a smile on her face.
An Adorned Vase
If your wife loves plants, flowers and decorating the house with them then this lovable gift will be a good addition to her collection. Make it extra special but engraving something important on the vase.
Coffee Mug
Is your wife a coffee lover? Then look no further! Get her name engraved on the mug and make it look personalized.
An Exquisite Ring
Rings have always represented symbolization of love. A ring engraved with your wife's birth date is an adorable gesture which she will cherish.
A Wooden Rack
If your wife loves having a practical home space, then you should look into a personalized wooden rack. Not only it will be exceptional, but it is also super useful for holding things!
Embellished Watch
Watches also make an all-time classic gift. Make your wife feel extra special on her special day by gifting her an ornamented watch with her initials etched on it.
Previous Post
Next Post