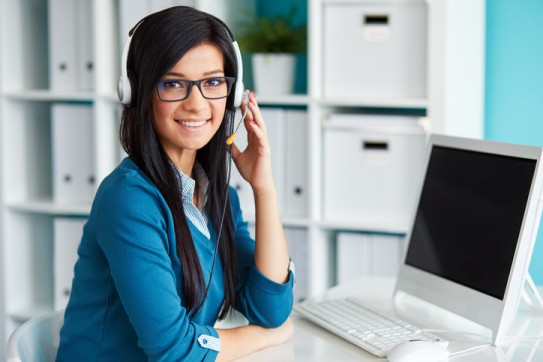 Easy Jobs In India Anyone Can Do | Fratres
Government jobs in India are most comfortable to do because you get paid without doing any heavy work. Jokes apart. Here I will tell you about the easiest jobs in India that anyone can do.  
Your degree defines your career-line, but what if someone fails to get a degree. This doesn't mean that he is less capable than others. But maybe he doesn't have an interest in it or could not afford the university hefty tuition fee. Read this article till the end to find out what are the easy, carefree jobs in India. 
Now in India, too, these odd jobs have become very common, which does require professional qualification or proficiency in the respective task. All that matters is your skill and interest in that job.  
Not everyone has the intellect to become an engineer or doctor or well qualified to have a corporate career in a skyrise tower. Some people have an inborn talent, from which they can earn easily when cashed correctly. The extent of easiness of these jobs depends on the individual. Here I list down some easy jobs in India that are low-stress and enjoyable and tolerable.  
Radio Jockeys also are known as RJs. This job is best suited for people who are talkative but shy away Infront of the camera. If you are quick-witted and can rap a bit in either Hindi or English, you will not find this difficult. Give yourself a chance.
When anyone talks about India, how can anyone feel about their film industry, Bollywood or Tollywood? Not all actors work in films. India is known for its theatre plays also. If you think you have the potential to become an actor. Don't underestimate yourself. Try out your luck here.   
Event Management is of all the coldest and highest paid jobs in India. In India, a particular class loves to shove their money to people because they can afford such parties full of glitz and glamour. If you have good taste in decoration music and whatever is needed for entertainment. Go for it.     
Do you know photography is one of the mediums of expression? We can express ourselves through photography. It is the easiest job in India. Instagram has made every one of us photographers. Now and then, we click to capture moments and save memories. Social media celebrities take dozens of photographs of different poses. Definitely, they need a professional photographer. 
Yearly, hundreds of thousands of foreigners visit India for sightseeing. You can become their guide. Of course, who does not know what sights in his city are worth seeing? Why to waste your long summer vacations sitting idle at home. Ask around if there are people who need help in exploring your city.       
How can one forget about freelance content writing when talking about easy jobs in India? In India, the quality of education is very good. Most of us are fluent in English. Why not express ourselves through our writings. Now social media had made this easier. Just write down your thoughts and see. There are so many outsides who crave to read good content. 
This is a stress-free job of all I have mentioned before. India is loaded with programming gurus. Now and then, a video game or software is developed. There are some freaks outside who are crazy about video games. They have one job and one expertise that is video gaming. Software company hires professional video gamer who tests their products and give reviews.  
This may sound new to you, but yes people hire a person to look after their homes. He does not guard their home. He is not a watchman, but someone who water their plants, take care of their pets, and do house chores when they are away for vacations or business trips.
In India, where some are dying of hunger on the other side, there are so many millionaires and billionaires who can afford to have their stylists. For becoming one, you do not need to have a degree for it. It is way too different than becoming a designer.   
Don't forget that now a person does not get a job because of his education only; one can get a job because of his inborn talent and skills. Never be disheartened and lose hope. Trust your abilities. There are jobs in India which anyone can do. Visit Fratres pk to look for other job opportunities.  
Previous Post
Next Post