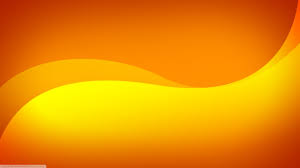 Buying or selling Real Estate with Bitcoin? Some tips to consider in Blockchain market place transactions
With an explosive rise of bitcoin (over 1,500 % rise in value during 2017), newly made "Bitcoin millionaires" are looking for ways to capitalize on Bitcoin boom.
Today's BTC price is $ 13424.50 (down from yesterday's price of $ 14,198). It is becoming popular to use bitcoin for everyday transactions, including real estate purchases. Over 100,000 merchants worldwide are already accepting bitcoin through BitPay , including Microsoft and Expedia, as well as the online electronics retailer Newegg.
The idea of using virtual currency to purchase real estate it is still so new that many real estate buyers are concerned with cryptocurrency lack of regulations, and uncertainty on taxing gains. For newly made "bitcoin millionaires", buying less volatile asset such as real estate is the next logical step. Investors need to be aware that IRS considers it property, and every transaction needs to be calculated as a capital gains tax. If you have cashed out or paid for anything using it, you have capital gains to report to the IRS.
While it is not a simple process, more and more sellers are willing to make it work for interested buyers. Cryptocurrencies are still largely unregulated, therefore might be attractive purchase option in high end real estate for buyers concerned with anonymity and tax gains.
Check out current bitcoin-friendly real estate listings in Miami-Dade and Broward.
If you are serious about buying your property with bitcoin, you will need to find escrow service that has handled Bitcoin real estate sales before. There might be extra charges to consider associated with this sale, as well as volatility of digital currency. For buyers who spend appreciated bitcoin held for less than a year, a short-term gain, taxed at ordinary income tax rates that can run as high as 39.6%, while long-term capital gains are taxed at 15-20% rate.
For sellers interested in selling real estate and accepting bitcoin, it is important to do proper research, and find an agent who is experienced with a crypto transactions, as well as tax attorney who specializes in taxation of virtual currency. Here is a list of current cryptocurrencies by market cap with Bitcoin, Ethereum and Ripple being Top 3.
Is smart contract (that automatically executes when its conditions are met) on blockchain a new real estate future? According to Forbes Blockchain technology is promising, and will remain stable even when Bitcoin crashes.
Previous Post
Next Post