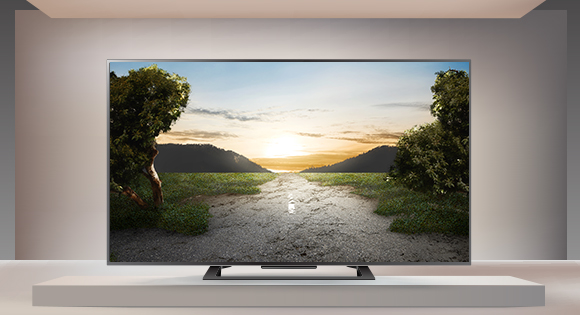 Which is better; OLED or 4K LED TV?
LED: Light Emitting Diode
OLED: Organic Light Emitting Diode
Both LED and OLED TVs are two paths to a beautiful picture. Both technologies offer super-slim panels and 4K resolution with smart features. But you can expect some picture quality differences between these two. And if there is any picture quality difference between 4K LED and 4K OLED TVs, you can expect the difference in their cost too.
Technology used in LED Panel
Basically, the LED TVs use LCD technology, added with LED backlight to illuminate the screen. Three types of LED backlight; edge-lit, direct-lit, and the full array, can be used in LED screens. Backlights help to make LCD screens brighter than before, so the picture looks full of colours even after the room lights on. Some of the popular TV brands use "quantum dots" technology to improve the colour range of LED screens, but with higher prices.
Technology used in OLED Panel
Technically very different, OLED TVs do not require a backlight because every single pixel is self-illuminating. The OLED TVs can produce absolute black as the pixels go completely off from the area where the natural black comes in the picture.
Why OLED is better than LED?
OLED offers punchy and high contrast pictures as compared to LCD and LED panels. Viewers can experience theatre-like experience on OLED TVs in a dark room. Also, OLED offers much wider viewing angles so that you can enjoy watching TV from different places in your room.
How OLED was brought into the picture?
LG is the innovator of the OLED Panel and also authorised Sony to use this panel in their Smart TVs. Samsung is using its self-developed QLED technology in its Smart TVs. QLED is very similar to the OLED but definitely a better version.
These OLED and QLED are trending top since the time they have introduced and is using by most of the TVs falling in the range of 50-75 inch. Brands like Sony, LG, Samsung, and Murphy are top OLED TV manufacturers.
LED or OLED
Talking about panels; LED, OLED, QLED, curve, and 3D means we will be moving in a different direction. Sticking to the topic, they are just the panel technologies and nothing to do with the resolution of a TV.
Close to reality picture quality with Ultra-HD Resolution
You can expect crisp & clear picture quality with the resolution of 4K provided in Ultra HD Screens. The picture appears on Ultra HD seems more realistic and closer to reality. 4K is a pure technology gift to the modern world that surely enhances the TV watching experience.
What is the difference between Ultra HD and 4K?
Technically, there is no difference between these two as UHD is the derived form of 4K resolution. However, the exact 4K resolution generates the resolution of 4096 x 2160, used in theatres to play movies for you. Smart TV brands like Sony, Samsung, LG, Murphy, and TCL uses 4K resolution along with the UHD to attract customers.
The world of TVs has been developed so much in the past 10 years. First LCDs, then LED, and now OLEDs have come to offer ultra-crisp picture quality. Not only the technology of panels but the resolution also has so much improved that we can watch videos in Ultra HD resolution. Currently, two LED picture screens; Full HD LED TVs and Ultra HD LED TVs are ruling the TV market. But there is a huge difference between these two, technically and even visually, Let's find all the major differences between Full HD and UHD TV.
What is Ultra HD or 4K?
4K means better picture quality with more pixels (8,294,400 in exact) in one frame, which means crisper images and enhanced details, very much similar to the picture quality you have experienced on theatre screens.
Previous Post
Next Post