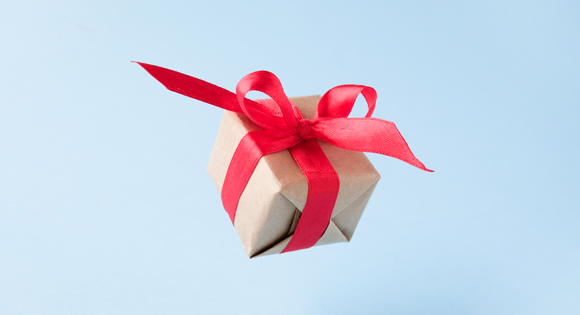 Best Gifting Ideas of 2019
Choosing a gift for someone is one of the most difficult situations we stuck in. We always try to make it perfect within a budget. But in the end, we come to finalise a random gift. There are so many complicated people whom we cannot judge by their personality and it becomes difficult to select a gift item for them. Let's take a look at some of the best gifting ideas of 2019:
Choose a gift that suits their personality
Recall the moments you spent together and try to judge their personality. A pair of bluetooth headphones would be a perfect gift item if you have seen him listening to music all the time. Maybe you have noticed that they had a lot to talk about books and authors. In that case, nothing can be perfect than gifting them a book of their interest.
Give a thing of need
What if you have seen your friend talking about purchasing a coffee mug so many times? Or your brother is in urgent need of a laptop. This is where you can help them by gifting things of their need.
Put your creativity in a hand-crafted gift
You can make a wonderful gift if you are blessed with a creative soul. With your DIY efforts, you can make a scrapbook, a keychain, or anything you are perfect at. A gift made with a creative effort is a lot meaningful than a gift purchased from a shop.
Spending quality time with someone is also a gift
If it is the birthday of your beloved elders, no gift can be better than having lunch or spending time with them. As you know that they are not keen to the gifts at this age, all you need to spend time with them.
Gift Card
Shopaholics love shopping vouchers. Let them choose their happiness on shopping websites and offline shopping stores. Gift them a shopping card or voucher on their birthday or anniversary.
Donate something on behalf of birthday boy/girl
Most of us believe in Karma. If it is your little one's birthday, you can donate a cart full of old or new clothes to poor children. Alternatively, you can arrange meals for them. This is the way you can give a precious gift to your little munchkins.
Antiques for history buffs
You can order an antique piece of art on Goodease or any other online shopping portals if your dear one is a history or archaeology buff.
How to decorate home during this festival?
First of all, you need to find a cleanest and most peaceful place to establish the idol of Lord Ganesha. North-east corner of the house is considered the most appropriate place to establish the idol. And you need to set-up a raised platform to keep idol and other offerings like flowers, lamps, and Ganga Jal. Now, perform rituals as per Hinduism.
Paint Ganpati on Walls
You can decorate a specific home wall with decals to offer a theme look. All you need to choose among colours available in markets to beautify your house. You can use a decal, printed with Lord Ganesha's picture to feel the spirit of the festival. Painting your wall can also be an option to render a fresh look to your home.
Decorate your home with hangings
Also, you can decorate your home walls and ceilings with flowered garlands and little bells in a usual manner. People in India decorate their houses by hanging torans, made of Ashoka or mango leaves with a combination of flowers. The garlands of marigold flowers can be hanged on doors. People also make some unique decorative items prepared with coconut and banana leaves.
Previous Post
Next Post