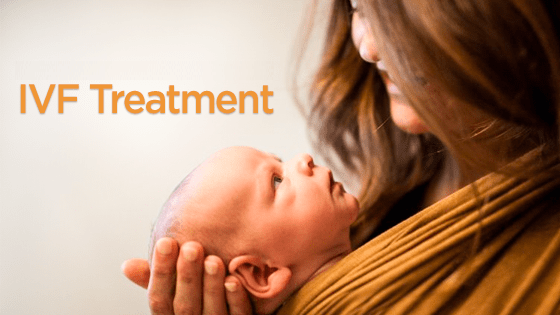 The Top Questions to Ask Your IVF Treatment Expert
The Top Questions to Ask Your IVF Treatment Expert
Introduction
Thanks to the medical science for giving hope to childless parents living in the capital for blessing them with children in their life in the form of IVF centre in Delhi area. It is a great place to fulfill your family's dreams and blessings with a baby. But unlike other things, it is not difficult to find the information related to IVF success rates in your region. The selection largely depends upon the doctor's skills, experience, achievements, and of course the success rates.
Everyone has a desire to have a baby that make their home happier but a large number of couples worldwide are unable to conceive due to plenty of reasons. For this, a number of solutions have been discovered by the best IVF doctors in India and around the world.
Below are the Important Questions to Ask Your Infertility Expert
If my infertility diagnoses are not clear, what tests will be needed to learn about the causes?
More than anything else, you and your doctor should have a clear and concise understanding of the root cause of your problem found after undergoing the required medical tests. Out of every five cases, one remains unexplained for no reason. It can be frustrating but your doctor can provide you with valuable information about your possible treatment. IVF has a higher success rate for young women. For this, you should visit the best IVF treatment specialist and get diagnosed with your case satisfactorily.
If we come to know about the causes of infertility, will the condition get worst or improve over the time?
For some problems like diminished ovarian reserve, quick action is required as it may worsen by the time. Whereas, physiological causes like tubal scarring from the previous infection may need time for treatment. If you are having hormonal imbalance like thyroid disorder, it may improve by regular supplements or medication.
Which treatment do you recommend first and why?
Depending on your specific circumstances, in most of the cases, doctors recommend less costly and invasive forms of IVF treatment like intrauterine insemination before directly suggesting for assisted reproductive technologies such as IVF. They are likely to recommend you to go for the IVF cycle too depending on your age and medical conditions.
What are the success rates of IVF treatments for patients like me?
Fertility clinic success rates are quite tricky and largely depend upon your age and diagnosis. For a meaningful discussion and treatments, you need to compare apples with apples. Ask your doctor about the pregnancy and live birth rates for people who specifically match your profile.
Is there any risk or side effect associated with the treatment which we should know before

?
Fertility treatments are quite physically demanding and most of the treatment has minimum side effects and discomfort. But, it is important to be well informed before the side effects take place. You just have to take care of your symptoms effectively and inform them to your doctor instantly the moment you feel them and prevent them to create anything serious.
If the treatment is unsuccessful, what else can be done next?
There are different treatments available for different unsuccessful treatments. If your IUI does not work, you can go for IVF. If your IVF treatment is unsuccessful, you may attempt for frozen embryo transfer with blastocyst. You can also explore Intracytoplasmic sperm injection (ICSI) to genetic testing, donor eggs to sperm to IVF surrogacy. Let your doctor prepare a road map for your treatment based on your medical diagnosis.
IVF treatment is a good option for childless couples with good IVF success rate.
Previous Post
Next Post