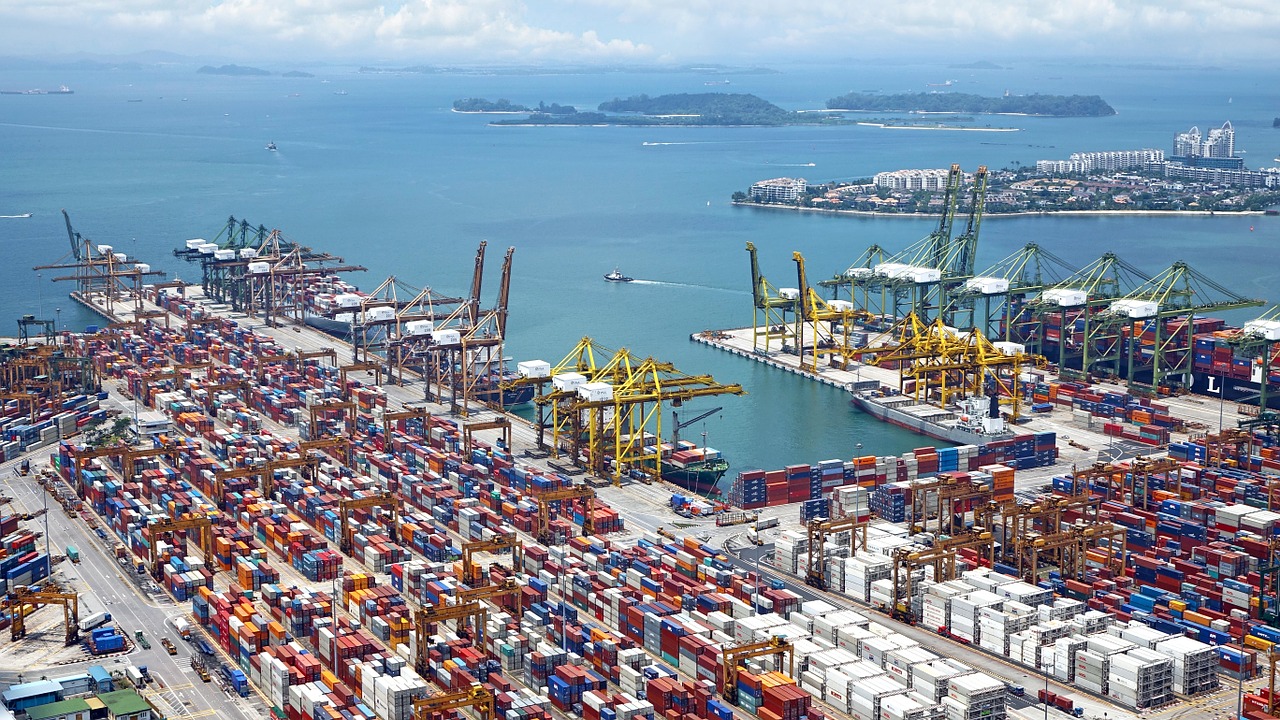 Benefits of Ocean Freight Shipping
If you want to ship your cargo overseas making it as economical as possible, you might want to get along with ocean freight shipping. Inevitably, ocean freight is one of the oldest options for freight transportation since ocean & waterways cover 70% of our planet. Time for the reality check! Over 90% of the goods are shipped across the world through ocean freight transportation. All the multinational businesses rely on ocean shipping to transport freight overseas.
The best part! Even nowadays, ocean freight offers some extraordinary benefits that air cargo and other modes of transportation just can't match up. But still! Since there are different modes of transportation available as well, why should a business prefer ocean freight? If that's what you are concerned about, just check out these amazing benefits. So let's dive in;
Affordability
Admit it! Ocean freight offers the most competitive freight costs to the businesses especially when it comes to shipping overseas. If you compare by numbers, you'll find that the ocean freight costs about 4-6 times less than what it does in air freight. With such persuasive statistic, it's inevitably easier to convince that the ocean freight is the cheapest international shipping option.
Whether you are shipping a small load, or perhaps the entire warehouse loaded in FCL, the ocean freight is going to be the most economical choice. Understandably, cargo ships are way cheaper than a fleet of aircraft. With a gigantic ship size, it allows you to share the cost with hundreds of other shippers.
Efficiency & Scalability
Whatever the size of your shipment is, ocean freight providers can easily accommodate your needs. If you have got the smaller shipment, it can be grouped with other cargo to fill a container allowing for the cost-sharing of transportation. Even if you have a larger shipment, they can fill one or more containers while offering lucrative bulk options.
Vessels are inevitably the best way to move the high volume of cargo as they're designed to carry the large quantity of raw materials. With reliable ocean freight companies, you will get the services tailored to your needs. So with the perfect efficiency and scalability, you get all your shipping needs fulfilled with the reliable ocean freight provider.
Oversized Cargo Capabilities
You might not have had this advantage with the air shipping. And in case you did, it would have cost too much that's not at all advisable. A huge benefit of sea freight shipping is actually the provider's ability to handle the oversized cargo, which is also known as break-bulk or Not-In-Trailer (NIT) loads. These are the heavy load cargos that include large vehicles, construction material, equipment, etc.
It's quite understandable that such oversized cargo either wouldn't have been possible or been very expensive in any other means of transportation. But in ocean freight, even the very large cargo is not really an issue for many shipping vessels.
Safety Assured
Since it's the huge consignments, they would cost millions and perhaps billions in various currencies. In many cases, hazardous materials are also shipped. Maybe that's the reason why these ships are designed to carry the hazardous material as well as dangerous cargo. The industry is well trained to handle such goods while having all the regulations to ensure the safety of the vessel, cargo, crew and the environment.
Since maritime safety is increasing these days, the cargo loss caused by the incidents during transportation is dropping significantly. Not to mention, these containers are designed to be locked and sealed during transportation for additional security. Keep in mind! The ocean cargo vessels are regularly inspected and heavily regulated with all the safety protocols making losses extremely rare. So if you are concerned about safety, just don't worry about it since you are dealing with the safest mode of transporting your goods.
Previous Post
Next Post