The festive vibes are not refusing to end with the commencing of Diwali and Bhai Dooj. Diwali truly brings loads of happiness, joy, and positivity to it. Bhai dooj brings out the most special bond between brother and sister.
---
Bhai Dooj, the day that celebrates your bond with your brother is coming on 16th November. Here are some of the most beautifully decorated puja thalis to celebrate the auspicious occasion with your brother.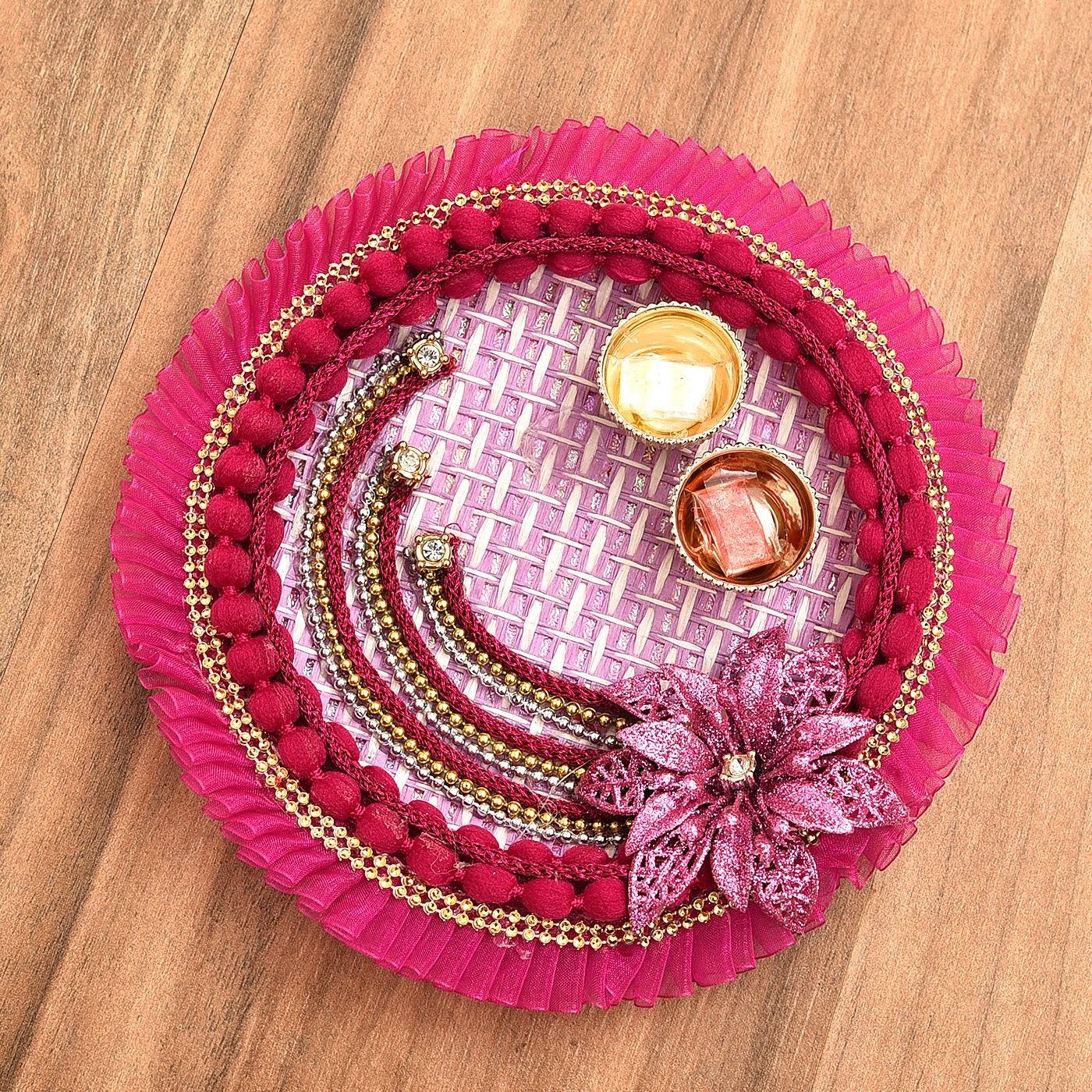 Stone Work Marble Puja Thali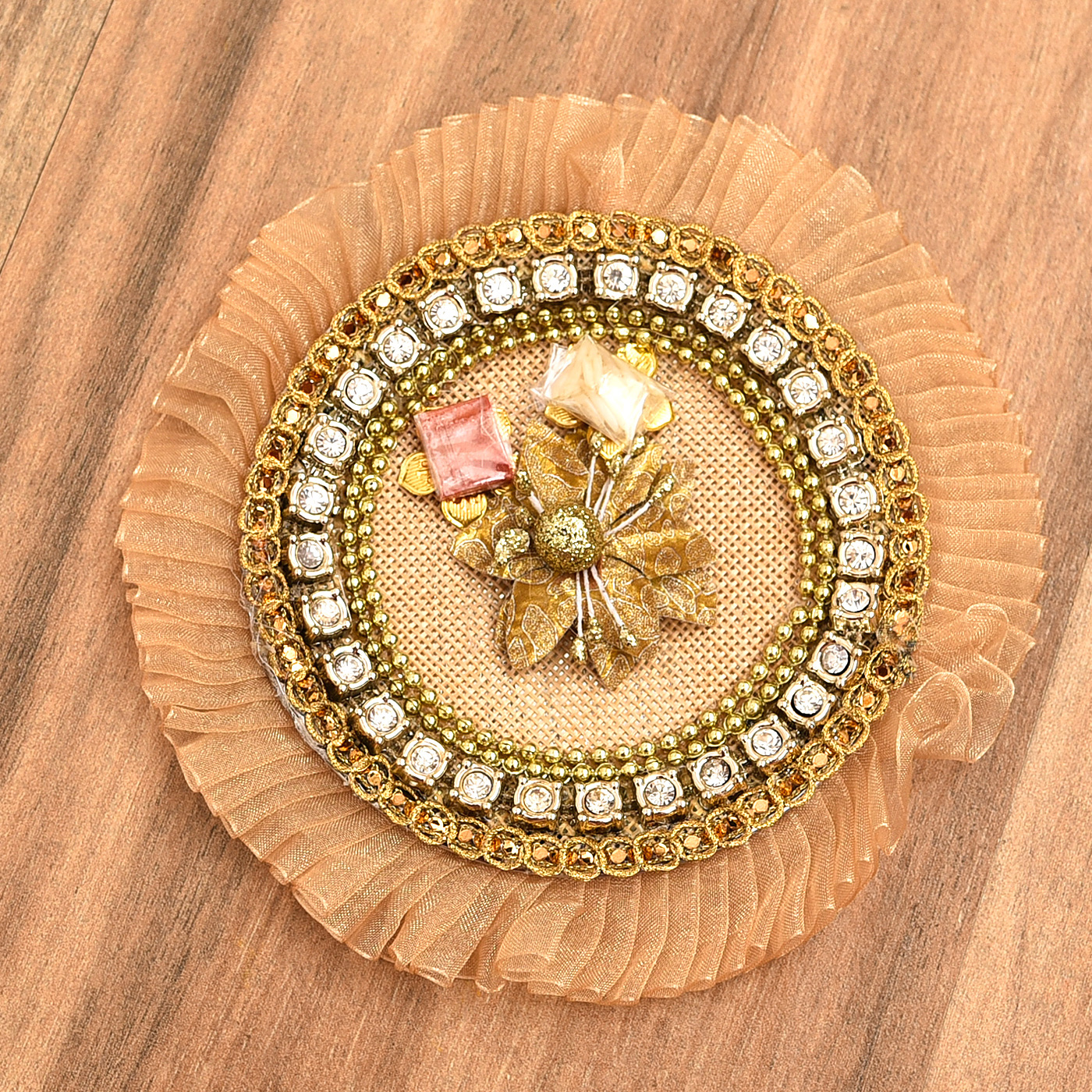 The simple yet attractive design plus the appealing colour combination give this puja thali a very impressive look. The tiny shiny stones attached over the circular edge of the thali add that luxurious touch, making it a must-pick Bhai Dooj tikka thali online.
Beautiful Pink Bhaidooj Tikka Thali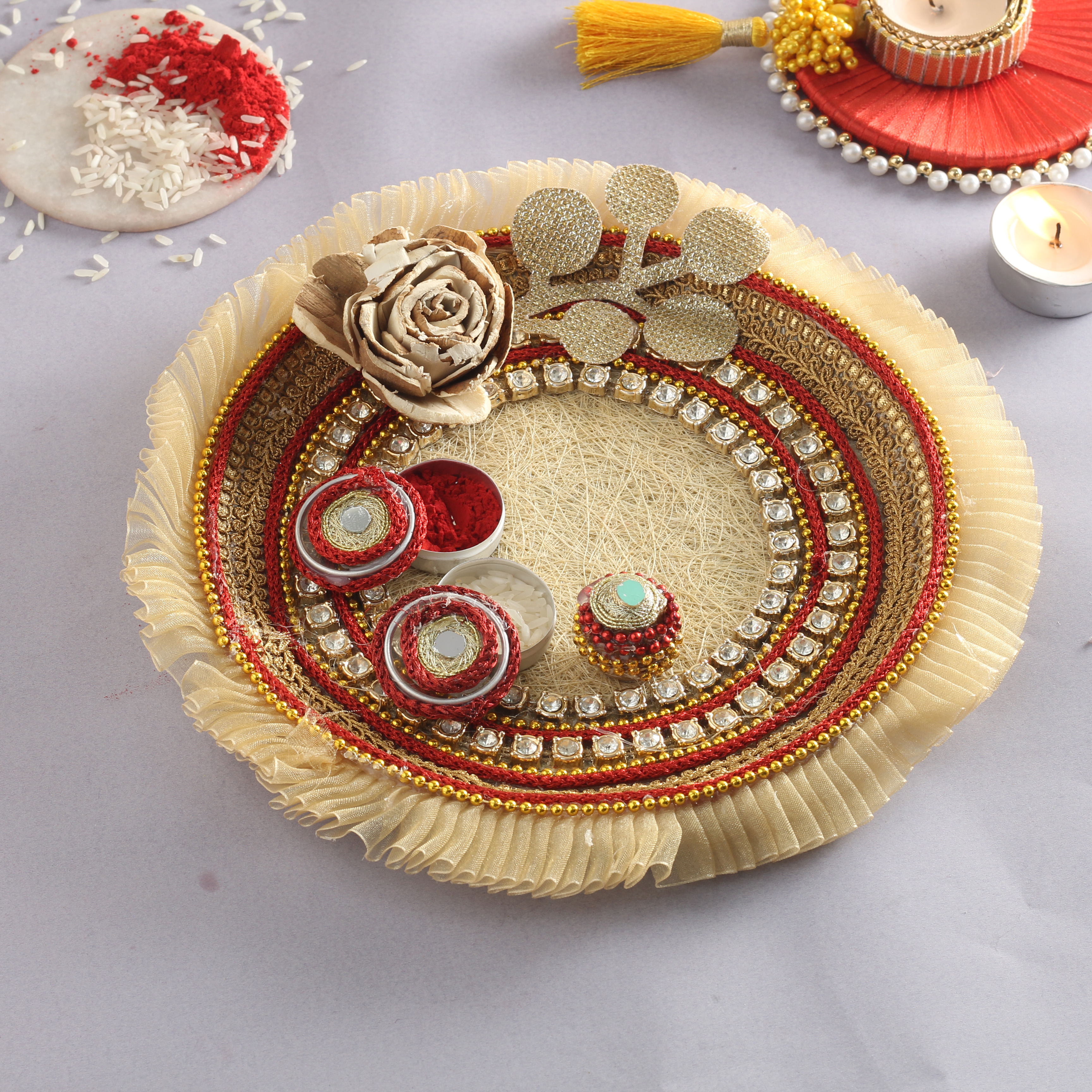 If the puja thali could symbolise your love for your brother, it would be like this one. The delightfully eye-catching shade of pink and decorations of stones and pearls make it look stunning.
Decorated Papier Mache Bhaidooj Tikka Thali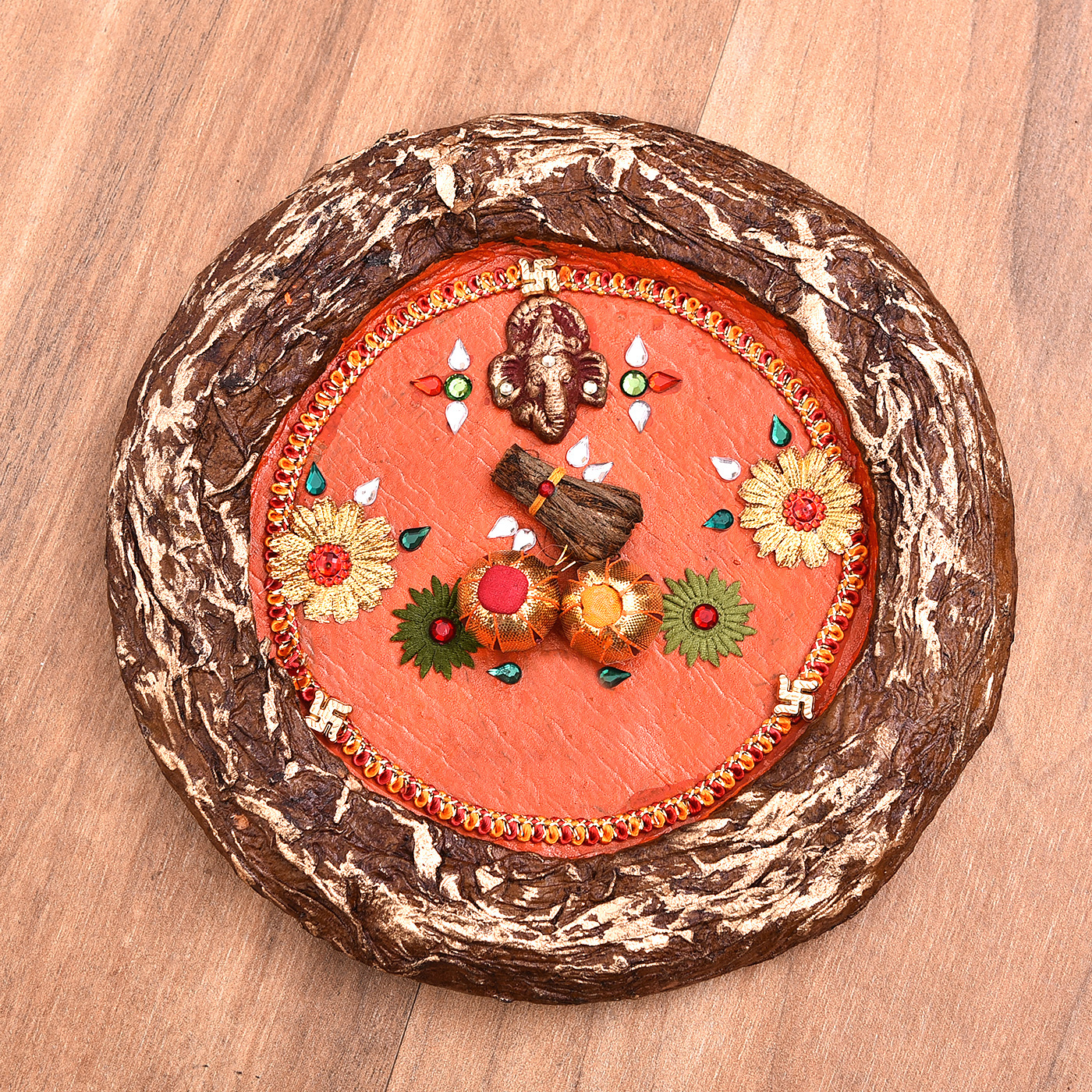 Here is a unique tikka thali to perform the arti of your brother with. This wood thali with Ganesh and flower motif decorations is a sure win-win for your brother with a love for all things different.
Stunning Puja Thali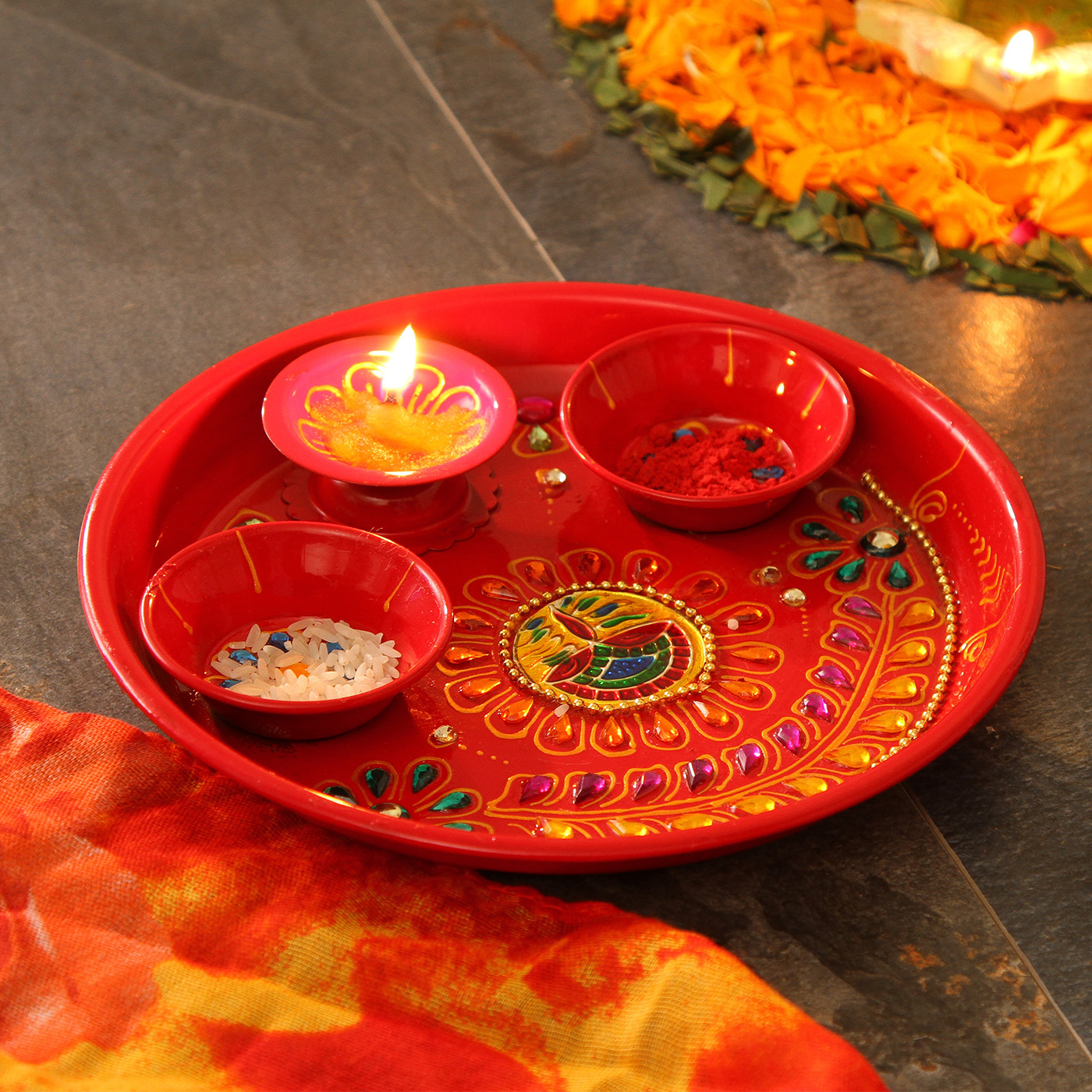 A beautiful Bhai Dooj tikka thali with attractive pearl decorations. The thali also includes three matching bowls to keep roli, chawal and other ingredients for the puja.
Silver Tikka Thali with Nariyal & Moli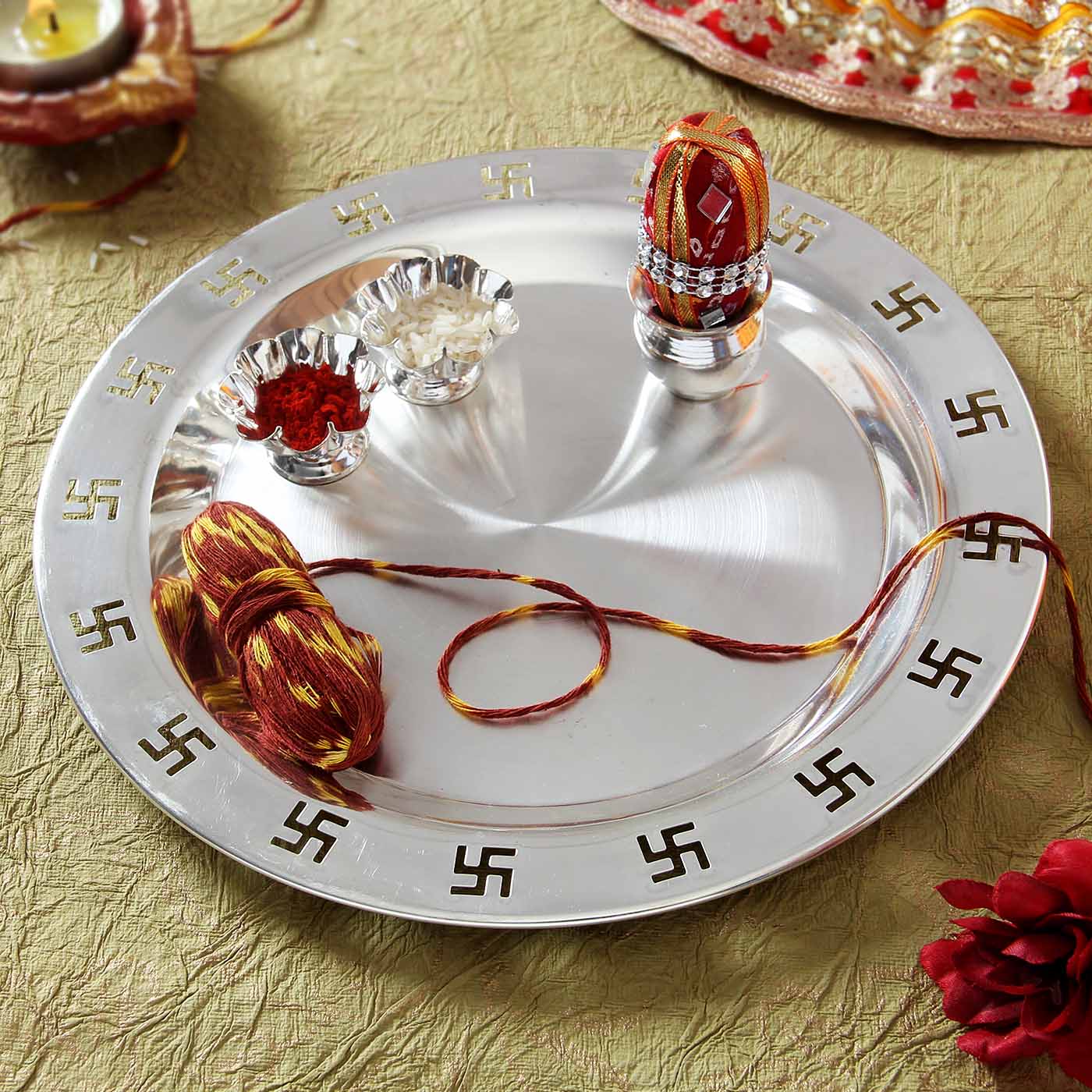 Simplicity at its best, this Bhai Dooj puja thali is a must pick for you if you like things simple yet classy. It also includes a small nariyal along with tiny bowls in matching silver shade.
Designer Papier Mache Bhaidooj Tikka Thali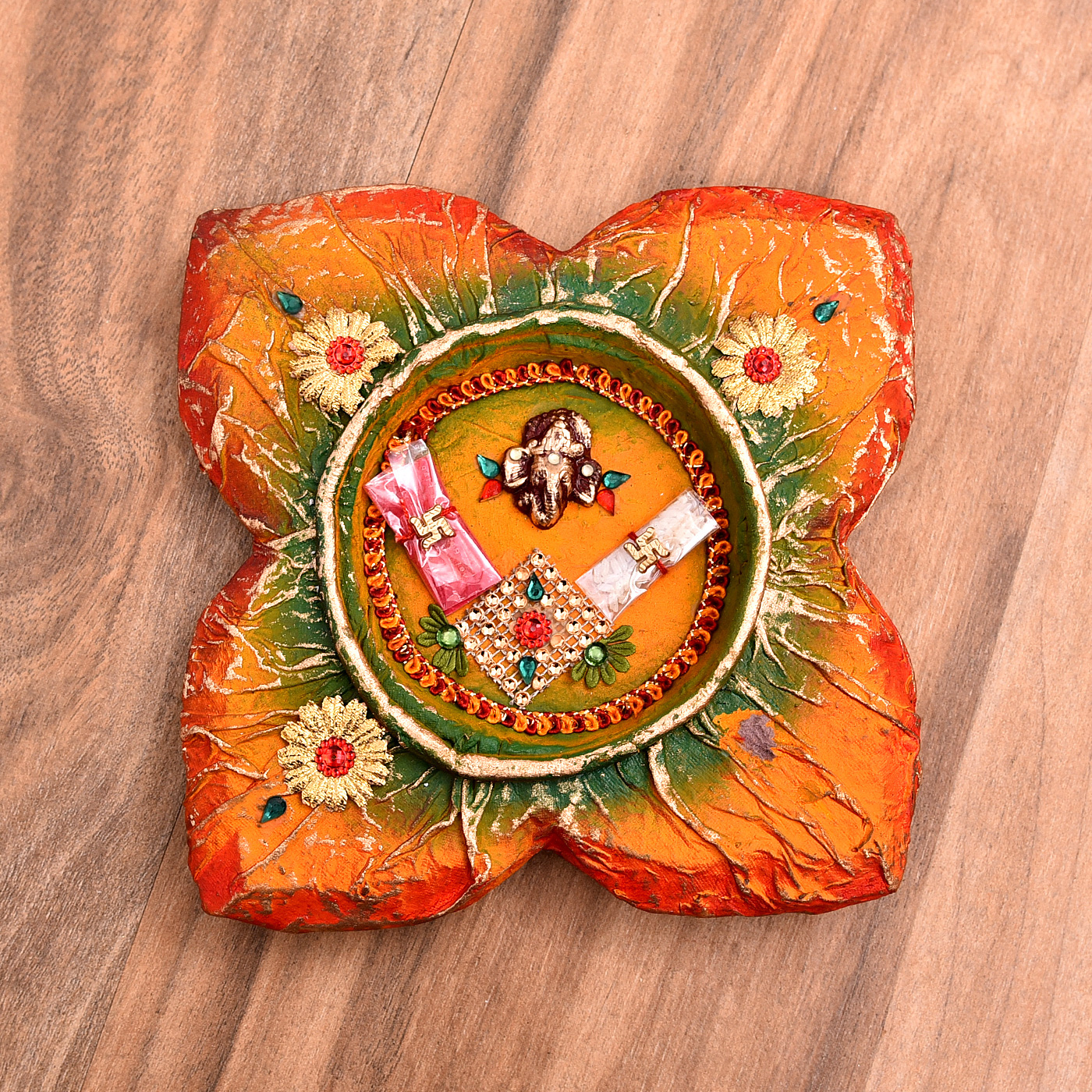 Another unique thali design. And it has a unique shape too! Order this one now and get it delivered anywhere in over 350 cities in India within 3-5 working days. Also checkout designer lamps for Diwali.