Instagram Aggregator tools are the best way to display your customer-generated content on the display screen or website. These tools can collect posts from different accounts/hashtags from Instagram and display them live on their website or digital signage or event big screen. Suppose you are having an event and running a hashtag campaign, yes, you can display all posts from this hashtag campaign from different user accounts to your screen! You can also use it to display your customer-generated content about your business, brand which different people have uploaded on their handles! Read more what exactly are Instagram hashtag aggregators and which are some of the best Instagram aggregators of 2019
---
Instagram is not just an image sharing platform anymore, instead, it has evolved itself into a full-fledged marketing platform.
In that direction, aggregating Instagram feeds for your website embeds and event displays is a great step.
Here is a list of top 5 Instagram Aggregators that will drive the Instagram marketing strategy of your brand towards success.
Best Instagram Aggregators 2019
Come, let's have a look-
Taggbox
Taggbox is an amazing Instagram aggregator and display tool that lets you create beautiful, stunning, and engaging Instagram walls for website embeds and event displays.
It aggregates Instagram feeds for both Instagram Personal accounts and Instagram Business accounts via hashtags, usernames, and other sources.
It comes with amazing and beautiful display options, responsive layouts, and advanced custom CSS options to make your Instagram feeds more engaging and interactive.
It also comes with a powerful moderation panel that lets you curate and filter out irrelevant content that is not good enough to be displayed.
It also has a robust Analytics feature which gives you deeper insights into the performance of your Instagram feeds fetched through various sources like hashtags and others. It also lets you know about the sentiments of the users linked with the Instagram feeds being displayed on the Instagram wall.
Other add-on features like banners, tickers, profanity filter, auto-load, preloaders, full-screen announcements, and many more also help you to beautify your Instagram feed wall.
It comes with flexible and cost-effective pricing plans suiting to everyone's needs.
Juicer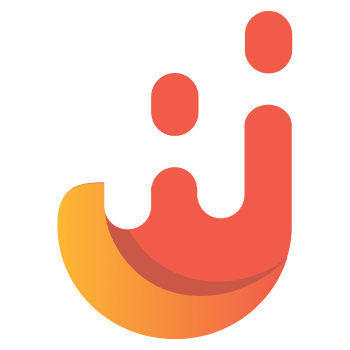 Juicer is yet another tool for this and one of the best Instagram aggregator and display tool that fetches Instagram feeds and displays them in a customizable manner.
It has really beautiful customization options that allow you to embed Instagram feeds on your websites in an attractive manner.
It also comes with curation features and filters to maintain the quality of your Instagram content.
Pixlee
Pixlee provides free displays for your Instagram feeds on your websites.
All you need to do is authenticate Pixlee to aggregate your Instagram feeds and display them in a beautiful manner.
It allows you to display beautiful stories via aggregated Instagram feeds.
Curator
Curator pulls together Instagram feeds for you and displays them in an engaging manner.
It lets you embed it on websites and display it on digital screens for events in a customizable manner.
It aggregates Instagram feeds using hashtags and other sources making the whole Instagram feed dynamic and fresh.
Tintup
Tintup aggregates Instagram feeds from multiple sources and allows you to customize and curate it before displaying.
You can either embed it on your website or display it on a digital screen via Instagram walls in events or as digital signage.
It also comes with moderation features and Analytics features.
How to Use Instagram Aggregators
Instagram today is about social marketing, advertising and brand promotions. With the onset of live Instagram walls and Instagram hashtag content being displayed on these walls at events, brands and businesses have begun to adopt the channel predominantly for boosting their business. With Instagram walls, you can show live Instagram photos on website by embedding the wall or by using the Instagram plugin for website.
We have 2 curated tips for boosting your Instagram growth-
1. Use Hashtags In The Right Way
The right hashtags are the best tool for reaching the right and concerned audience. Reaching the right audience ensures greater engagement and activity on your posts. The idea is to use the right amount of hashtags and the targeting hashtag. Some pointers on using hashtags-
Pick an approximate of 30 relevant hashtags.

The hashtags must not be very generic such as 'nature', 'greenery', 'traveling' etc. These hashtags are overused on the web by netizens and don't bring any results and engagement. Make sure you're not using overly popular hashtags and on the contrary also not the non-popular ones. With a rough idea, use hashtags that have anywhere between 50k to 300k images.

When you use hashtags, don't put them in the image caption; instead, put your hashtags in a comment. For one, it looks sorted and good, and secondly, hashtags aren't there to be seen by the viewers as much as they are put for the target audience to be able to find your content.
2. Engaging Actively &Consistently Is Crucial
Even though your caption tells the whole story and details, there might be users who post comments and have queries, post compliments in comments etc. You've got to take the lead from here and actively engage with your commentators and likers. Engaging is a way to reach out to new people and get targeted users to follow you and engage with you back.
Respond to comments, visit their profile, like their images, leave comments on your favourite image of theirs etc. These practices boost your Instagram engagement and help you get more followers.All this active engagement and interaction could also possibly lead to a follow-back from a genuinely interested and engaged user.
Over To You
So, having discussed the top 5 best Instagram aggregators, what are you still waiting for?
Go and create your own Instagram Wall and display user-generated content via aggregated Instagram feeds.