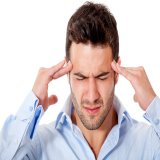 What is the technique of Stress Management ?
What are the symptoms of stress?
Being disturbed by any matter, being hurt, sad, humiliated or angry, the person's mind goes into deep depression, these are the main Symptoms of Stress. Symptoms of Stress is related to the mind, but it also affects the outside effect. Therefore, mental state eating tan is called tension.
Symptoms of Stress-related problems
Blood pressure increases.

Sense is faster than usual.

Digestion power is affected.

Disease resistance is affected, muscle strain / stress occurs.

Headache.

It is such a mental situation that the person can not sit in the balance of balance and harmony.

The anger of the person who suffers from excessive anger, violence, becomes disturbed, the emotions are not stable.

Can not decide the right wrong.

The person's physical and mental condition gets worse every day.
Symptoms of Stress
Either very hungry or not feeling hungry.

Keep nail biting.

Always feel sad

Not happy about things of joy

More angry and frustrated

Feeling uncomfortable with the people

Constant headache and back pain

Ignore others

Keep feeling empty, feeling gaze at one place.

Suffused with inferiority complex

I do not like anybody, having such feelings, do not get noticed on one thing.

Always have negative thoughts in mind

Reduction in reconciliation with people, social work, not being included in the ceremony.

Stomach upset

Feel like suicide in mind

Too much sleep or not to sleep at all.

Take care of the family, the care of the children, the care of elderly people in the house and less interest in married life.

Lack of social family obligations

Negligence towards own health

Lack of cleanliness
Reasons for tension in Stress
Intake of unhealthy diet

lack of sleep.

Financial trouble

Losing loved ones is also a cause of stress.

The effect of the environment is also stressful.

Relationship between friends and relatives is not good, the work load is high.

A rift in married life
Remedies to overcome the Symptoms of Stress
Do not allow domestic violence to happen, for any reason, keep the bond of harmony and trust in the husband's wife strong.

Contribute to meditation, devotional worship and religious activities for some time.

Keep your life healthy with good eating habits, good habits and good behavior.

To overcome Symptoms of Stress, do yoga and physical exercise daily.

Talk to friends, relatives and join them in their happiness.

Remember your successes to overcome Symptoms of Stress, remember the good moments. Keep positive thinking.

Talk to others about your problems, problems, advice them, and advice them.

Keep distance from mobile.

Reduce consumption of alcohol, drugs and capping. Read books, go on trips, and listen to favorite music.

Get advice from psychiatrists to overcome the Symptoms of Stress.
By adopting all these measures, we can reduce stress in our life.
Thanks
Previous Post
Next Post