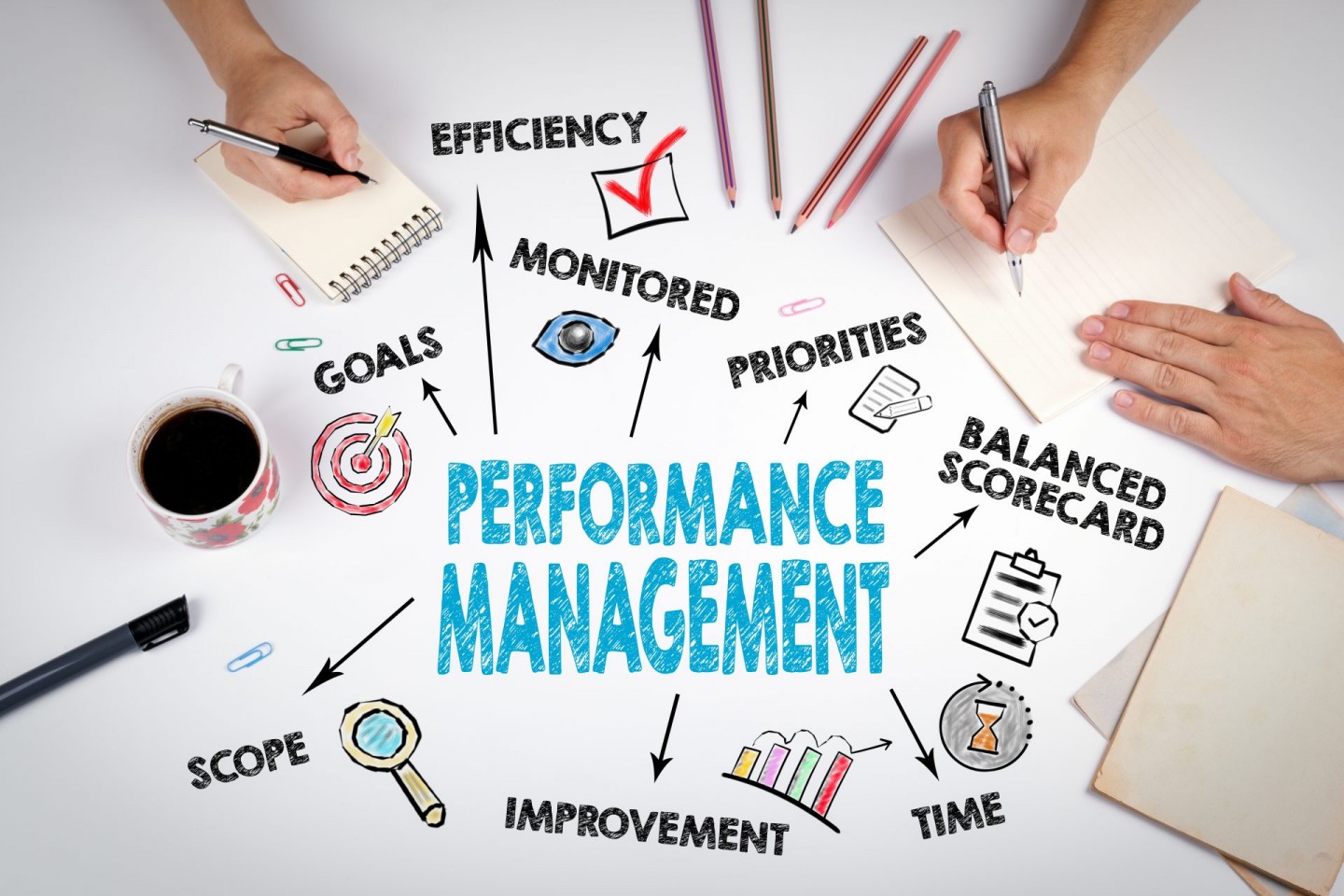 Building A Performance Framework During COVID-19
On January 30, 2020, the World Health Organization (WHO) declared the fast-spreading coronavirus outbreak a global health emergency. Alongside the devastating effects on human life, the outbreak is already having considerable local impact on employment, business health, and supply chain operations, with increasing implications for global business operations. The top five major sectors that account for over 80 per cent of the businesses within the impacted provinces include services (personal and business), wholesale trade, manufacturing, retail, and financial services. Among these sectors, services, wholesale, and manufacturing account for approximately 65 per cent of the businesses in the impacted region. 
During these times organisations are trying to come up with several strategies, some that were in place before the virus, some that are new. As more than 70% of the businesses today are operating remotely worldwide and the entire globe is standing still the only question that is striking everyone's mind is how long is it going to stay? Are we ever going to go back to our normal state of affairs? Or working for home is here to stay?
Well, history speaks that, whenever there has been a crisis like this in the past, it has always bought in a permanent shift to the world. These are definitely difficult times for everyone, and almost every organisation, every industry has been infected by the virus and taken the hit of the outbreak. With global recession indicators glaring at the world of work, and the timing, unfortunately, coinciding with performance appraisals for most, organisations will certainly have to rebalance and reevaluate their compensation and benefits decisions in the wake of the crisis.
The COVID crisis is perhaps the greatest challenge HR has seen in a few decades. HRs are flooded with issues such as coming up with new policies for employee safety, enabling people to work from home, measuring productivity and efficiency during remote work mode, designing employee engagement programs, and for few digital-first businesses that grew exponentially during the crisis, the need to hire and scale through remote hiring. Be it implementing strategies on mental health and wellness, talent/leadership development, performance management, compensation and rewards, financial modeling, etc today HR is engaged in multiple activities to safeguard their people and the business both. 
The crisis is certainly forcing every organisation to question and rethink their basic operating models as well as their plan for expansion, mergers & acquisitions, and people strategies. And to fight this battle, companies will have to primarily redesign their organizations and the way they work. This pandemic certainly should be taken as an opportunity by HRs to review the entire operating model, streamline the processes & policies, reduce manual intervention, bring transparency across data handling by digitising, and simplifying the complete HR processes by using an HCM Software. As the world is moving towards a new normal, HR should use this time as an opportunity to fix things internally. For HRs managing costs among several other things become very critical at this point in time. But at the same time, HRs should also understand that retention of your top performers is of prime importance. Hence it is crucial to provide support to their staff and ensure their job security. But how do talent and business leaders strike a balance? Is it worth making compromises? According to daily reports and latest updates, some CEOs and business leaders have stepped up and taken the bold decision of taking pay cuts to support their respective companies and other employees but some have also take a step ahead to go for job cuts and layoffs. Therefore, in order to ensure that the right talent is retained and engaged, the most relevant performance management framework is vital. And especially when everyone is working remotely it becomes even more crucial. 
Here are 4 ways that are of extreme importance while building an agile performance-driven culture at work.
Building a performance management framework catering to the new normal:
Why is it so crucial for organizations to focus on goal setting? An organization in which all the employees are aware and motivated to act upon their roles and potential to adhere to the business strategy is unstoppable. Goal setting, given high priority and approached consistently throughout the organization, is the mechanism by which the business delivers results against its strategy. It is imperative for every employee to cascade their goals so that they are aware of what needs to be achieved and how it can be achieved. Setting up SMART, clear, and measurable performance goals also act as a tracker for one's own career development and progression. Without any direction, employees will have a much steeper learning curve to know what's expected of them and what they have achieved. To avoid any misalignment it is imperative to set up clear goals at the beginning of the financial year.
Create a Culture of Continuous Feedback:
Now when 3/4th of the workforce across the globe is working remotely it is crucial for HR leaders to think of setting up a continuous feedback culture for their employees and the organisation at large. Continuous feedback certainly backs course correction, promote transparency, makes employees feel responsible, keeps everyone connected, and engaged. It is very important to share feedback when it matters the most. Of course, why should you give feedback to someone after a year when you don't even remember the outliers during a project which initiated a year back. Continuous feedback, especially during these times, is really crucial to measure productivity and for managers to be at top of daily affairs at work with the team. This will help in fostering a learning culture along with ensuring business continuity.
Create a Rewards Strategy:
Building a culture of appreciation, recognition, and gratitude is very crucial for employees to be engaged and motivated. It is very rightfully said the culture of an organization defines who you are and what you stand for. It refers to a set of deep-rooted beliefs that act as a glue between every employee with shared values and attitudes that motivate and inspire them at work each day. In short, culture is all about who we are, what we do, how we do business, how we solve problems, and how we work together. COVID certainly has bought us to rethink and reimagine our reward strategy at work and how we can enable technology to help us in achieving this vision of fostering a culture of acknowledgement by cherishing good work every day. 
If there was ever a moment that has shined a spotlight on the importance of accelerating digitisation and making deeper investments in innovation & technology, COVID-19 is it. In every aspect of the response to the crisis, technology has played a pivotal role in helping with business continuity as well as employee wellbeing from enabling remote working to updating HR policies, from driving an agile culture to measuring productivity, from the dissemination of COVID communications to tighter workforce collaboration. Technology has been at the centre of it all. And surely those that have been able to innovate quickly and leverage technology for collaboration, analytics and predictions and more are going to come out stronger than others. 

HRMS Software like Darwinbox cater to every performance philosophy and enable organisations to track daily planned activities, ensuring nothing is missed out and employees continue to remain productive by enabling business continuity. This pandemic has certainly bolstered the business case and ROI for HR Tech. So it should be looked at as an opportunity for HRs to digitalise their entire operating model, streamline processes, eliminate manual interventions, and simplify life at work by keeping technology at the core of the business.
Previous Post
Next Post