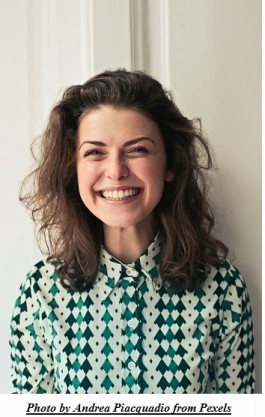 Smile Makeover: Tips to Achieve Perfection
Dazzle everyone with a beautiful smile by getting a smile makeover! This means fixing oral issues, such as crooked or missing teeth. In order to enhance your smile, a dentist uses various restorative and cosmetic procedures. However, before they can start to improve the appearance of your teeth, they first need to address any tooth and gum problems, like tooth decay, you may have. 
It's important for your dentist to know what your concerns and goals are. Doing so will help them understand what treatment is ideal for you to achieve the smile of your dreams. Likewise, for you to know how to achieve a perfect smile, you need to read more to discover the most effective cosmetic dentistry solutions.
Teeth Veneers, Crowns, and Bridges 
To fill gaps in your teeth and enhance their appearance, your dentist will make use of veneers, bridges, or crowns. This procedure is highly effective in cases where teeth straightening isn't enough. These dental appliances are also resistant to stain and discolouration. By using them, you can enjoy having a smile that stays pearly white for years. 
Teeth Brightening and Whitening 
Having a bright smile can make you feel younger and a lot more confident. Unfortunately, over time, your teeth can become discoloured due to the foods and drinks you consume every day. Some medications and habits, like smoking, can lead to teeth stains as well. Tooth whitening is proven safe and effective when supervised by a dentist. It can improve the natural colour of your teeth without causing any damage. 
Depending on your lifestyle and eating habits, the effects of this treatment can last for up to 3 years. After this period, follow-up treatment will be necessary. In addition, if you are looking to have your teeth whitened, this procedure should be done before you get an implant, veneer, crown, or bridge. This makes proper restoration easier since the dentist can match the colour of these appliances to that of your teeth. 
Teeth Straightening 
There has been a spike in the number of people wanting to have their teeth straighten over the past years. If you want to undergo such treatment, there are numerous dentists in London, Ontario that specialize in creating braces or teeth straighteners. They will advise you regarding the best teeth-straightening solution that suits your needs. 
This treatment consists of invisible and removable aligners that you can alter every two weeks for a new set of aligners. Every aligner is manufactured separately and exclusively for your teeth. Your teeth will slowly move a little every week until they fully have straightened to the desired position as specified by your dentist. 
This treatment is a lifestyle-friendly option. you can remove it when you eat, there are special occasions or when you do your regular oral hygiene. 
Custom-designed orthodontic equipment that utilizes comprehensive materials. Inman Aligner is great in generating a comfortable and constant orthodontic force in order to straighten the front part of your teeth. This procedure often takes between 7 to 16 weeks, while it takes only a month to complete for simple teeth cases. 
Dental Implants 
For a missing tooth replacement, a dental implant is the recommended treatment. If you want to recapture the function and aesthetic nature of your smile, this permanent solution is for you. Dental implants are embedded directly into your jawbone, and after 3 to 6 months of the healing period, the final process will be completed by means of a bridge or crown. 
This directly secures into the base implant in your jaw. After being in place successfully, the implant should be unrecognizable from your natural teeth. It will also last longer if taken care of properly. You can also usea partial denture in replacing a single tooth. It helps prevent your natural teeth from moving into the space left by the missing tooth. 
prevent your natural teeth from shifting or drifting into the space left by the loss of a natural tooth. 
Restore your smile with cosmetic dentistry procedures — but don't forget that in order to preserve it, you need to practice good oral hygiene.
Previous Post
Next Post