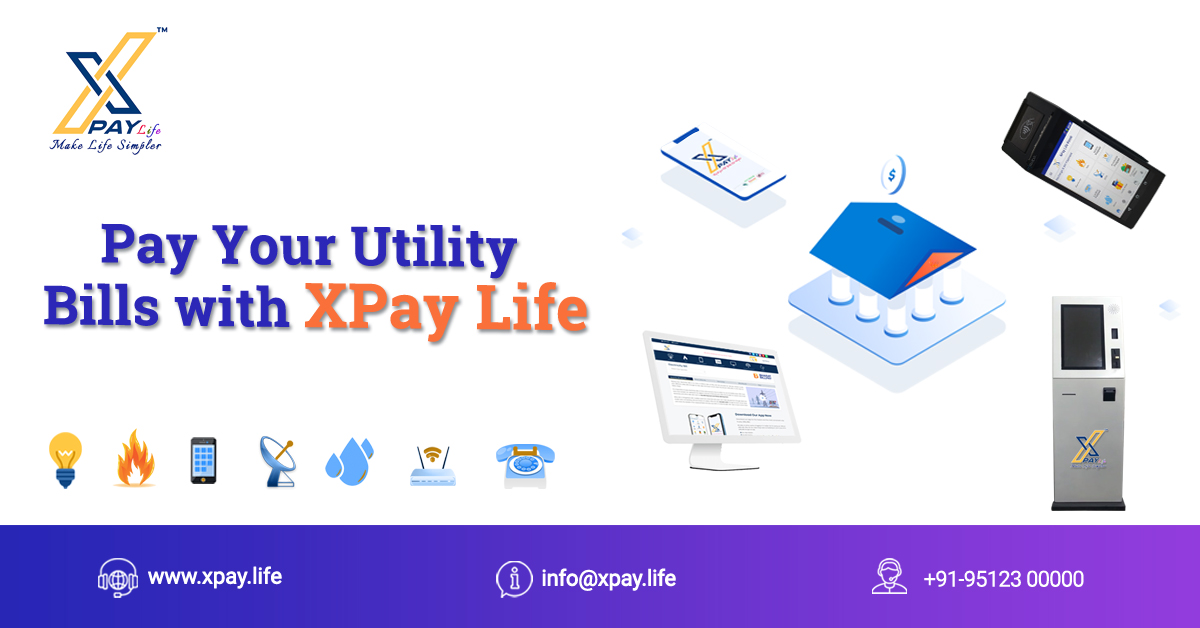 Instant bill payment in India
The advancement of technology has given us the chance to enjoy the effortless accomplishment of works through its brilliant technological inventions. All the home appliances we use today such as washing machine, refrigerator, air conditioner, mixture-grinder, water heater, generator, fan etc. as well as the electronic devices such as smartphones, laptops, tablets, kiosks, ATMs and many more, are the astonishing creations of modern day technology only. Have not they made our life faster and easier than before? All of you will definitely reply in affirmation.
But we did not have the slightest inkling that after making our life simpler with the offline wonders, technology will launch its online services which will save our time, energy and money to a great extent. The online shopping websites, the digital payment methods, navigation apps, various online bill payment apps are the facilities which technology has invented for us so that we can do hassle-free shopping or payment of the utility bills anytime and from anywhere without moving an inch from our place.
Paying the utility bills is something which we cannot avoid at all as it will interrupt our normal life. Though, it is an unavoidable task, we do not want to devote much time to it due to our hectic schedule. Moreover, going to the respective offices, standing in a long queue and waiting for the turn to come, all these are extremely tedious process. To address all these concerns, an online bill payment app is the best solution, which will save a lot of time and keep us away from stress. So, download XPay.Life app from Google Play Store or App Store to enjoy easy bill payment process online which is much simpler and more secure.
XPay.Life is India's first blockchain secure payment gateway. It offers a full spectrum of utility bill payment through Touch Screen Kiosk, Web portal, Mobile App for iOS and Android, PoS Device and Mobile ATP Van. It also accepts cash as well as popular digital payment methods such as UPI, Credit and Debit card, Visa, Rupay and MasterCard through its Touch Screen Bill Payment Kiosk. Moreover, it provides AI based reminders for all utility bills payment so that the users can be intimated regarding the approaching due date.
XPay.Life offers the facility of quick online bill payment for all the major services which is also safe as XPay.Life ensures security by encrypting data provided by the user while making the transaction which include card details as well as bank details. This blockchain based payment gateway focuses on securing the sensitive and confidential information shared by the users throughout the payment process.
As broadband has become the most popular uninterrupted source of internet today, Xpay.Life caters to the need of paying its bill on time so that we can enjoy the same standard of service all the time. It provides service for all the major operators across the country. For instance, if you are using Idea broadband, then idea broadband postpaid bill payment can be made effortlessly through this online payment gateway. You just need to follow a few easy steps which encompass selecting the operator i.e. Idea and then choosing the mode of payment and clicking the 'pay now' option. You will be updated about the bill payment on immediate basis through SMS, notification or alerts in your registered email ID and phone number.
XPay.Life also facilitates us with the provision of quick bill payment electricity. We do not need to visit the operator physically anymore to clear the payment. Just by following three easy steps which include selecting the operator, payment method and at the end, clicking the 'pay now' button, we can make the bill payment. Isn't it satisfying to have such a wonderful facility?
XPay.Life also offers the easiest way to do DTH recharge online to keep the entertainment level intact for us. Television is the most popular and loved amusement medium, especially for those who most of the time stay at home. So, from now onwards, whenever a 'tonight deactivation' message pops up in your television screen, just simply pick up your smartphone and recharge your DTH account immediately through XPay.Life. This online payment portal provides services for all the current major DTH recharge such as Dish TV recharge, Tata sky recharge, Sun Direct TV recharge online and more.
XPay.Life paves the way for an easy online water bill payment as well and it provides the facility for all the current major operators. For instance, if you want to pay the water bill and the water connection comes under Bangalore Water Supply and Sewerage Board (BWSSB), then you need to select that option from the 'select your operator' panel. This is how XPay.Life offers you the opportunity to clear the BWSSB online payment without login to their official website without any issue.
Do you need any other reason to agree that XPay.Life is the best mobile payment app after knowing that it provides so many facilities which are extremely simple and secure? It takes care of all the major utility bill payments and gives us a big relief from the tedious not-moving queues.
Hence, download the app without wasting your precious time and make trouble-free utility bill payments in a jiffy celebrating the excellent service of this amazingly designed online payment gateway.
Previous Post
Next Post