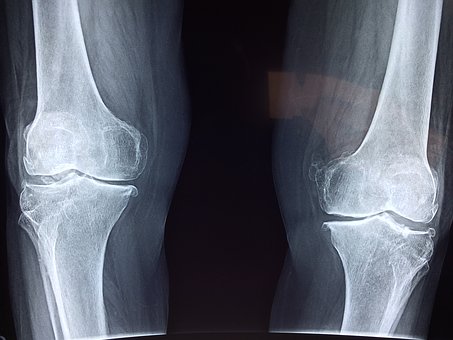 Best orthopedic surgeons in Hyderabad
Tips from best orthopedic surgeons to treat a sprained ankle
Many times several unexpected things occur during your daily exercise routine, gym sessions, and your ankle suddenly swelled up and is very painful. A sprained ankle is a common injury that people of all. It occurs when the ligaments that support the ankle overcome its normal and regular range of motion and become torn and stretched. The time you experience the visibly showing signs of the sprained ankle, you should start treating it to decrease your pain. To help you, we have listed some tips given by some best orthopedic surgeons to tackle sprained ankle :
Signs of a sprained ankle
Firstly you should understand the signs of the sprained ankle. Below are some symptoms and signs of the sprained ankle :
Specific pain at a particular spot

Swelling on the location of sprain

Sharp pain which disturbs your movement
If you experience any of the above symptoms, you should immediately stop the extensive movements with your sprained ankle. Some more tips are listed below:
Resting is a must to allow your ankle to release the pressure of the injured joint.

Putting ice on your sprained ankle will help you to get rid of the pain as well as swelling.

Compression is the best technique as it reduces swelling, pain, and helps you to stabilize the injured joint.
Best orthopedic surgeons in Hyderabad in case you need professional help
DR. JVS Vidyasagar with more than 37 years of experience
Currently working as a Senior Consultant at Global Hospitals, Hyderabad

He is a highly acclaimed orthopedic surgeon having expertise in joint replacement surgeries, Orthopedic trauma care, Orthopedic Oncology, Arthroscopy & Sports Medicine, and Congenital Orthopedic conditions

Also Performed joint dislocation most affordably along with Arthroscopic repair of the shoulder
Dr. Preshith Gaddam with more than 11 years of experience
Currently working at Yashoda Hospitals, Hyderabad and Specializes in Arthroscopy & Sports Medicine, Orthopaedics as well as Joint Replacement

Performs many procedures in Arthroscopy including sports Medicine, Adult Reconstructive Surgery, Knee Cartilage Surgeries, Arthroplasty including Minimally Invasive Surgeries, Primary, and Revised Total Hip, Knee Replacement Surgeries, Deformity Corrections, Complex Trauma, Ilizarov Surgeries Pediatric
Dr. Amith Reddy P with more than eight years of experience
Currently working as a consultant at CONTINENTAL HOSPITALS, HYDERABAD

His Specialization is in Regenerative Orthopaedics, Paediatric Orthopaedics, and Spine Surgery

His Expertise lies in Arthroscopic surgery, i.e., minimally invasive keyhole surgery, Primary, and Revision Joint Replacement surgery, i.e., primary and revision arthroplasty, Sports medicine, Limb Reconstruction & Trauma Surgery, as well as Pelvic acetabular surgery.
Dr. Rajasekhar V with more than 27 years of experience
Currently working as a consultant at ASTER PRIME HOSPITAL, HYDERABAD

Provide treatment for foot and ankle linked ailments and walking difficulties.along with this he also carries out Physiotherapy for Sports Injury Rehabilitation
Dr. Satish Reddy Gpuandavara with more than 21 years of experience
Currently working as Senior consultant is an eminent Orthopaedist and Joint Replacement Surgeon, in Hyderabad

Provide treatment for Knee Osteotomy, Shoulder Pain, Childhood Bone, and Soft Tissue Tumors, Bone Trauma, Joint Dislocation knee Pain, and fractures, etc..

Carried out successful surgeries for Joint Replacement, Knee Replacement, ACL Reconstruction, Hip Replacement as well as Trauma etc.
Dr. Veerendra Mudnoor with more than 13 years of experience
Currently working as a Consultant at APOLLO SPECTRA HOSPITAL, HYDERABAD

His expertise lies in performing Arthroscopic Knee Ligament Reconstruction surgery, Knee, Hip and Shoulder Joint Replacement Surgery, Arthroscopic Ankle along with Elbow Surgeries, etc.

Successfully Treats Arthroscopic Shoulder Surgeries for Instability Complex Trauma and Fracture, and Cuff Repairs and Pain Management, etc.
Dr. Ram Mohan Reddy V. with more than ten years of experience
Currently working as a Consultant at CONTINENTAL HOSPITALS, HYDERABAD

Holds specialization in revision surgery of failed hip and knee replacements, primary joint replacements of hips and knees, complex fractures fixation surgery in upper and lower limb and ligaments reconstruction surgery of knees

He also Holds Expertise in Total Knee Replacement, Hip Replacement Surgery, Revision Total Knee Replacement, Arthroscopy Arthritis, and Computer Navigation Surgery
However, you will get help from the above-listed tips to treat a sprained ankle. if in case you experience that joint is deformed, the patient is pale or has unsteady pulse or patient is in extreme pain then immediately get professional help to treat
Previous Post
Next Post