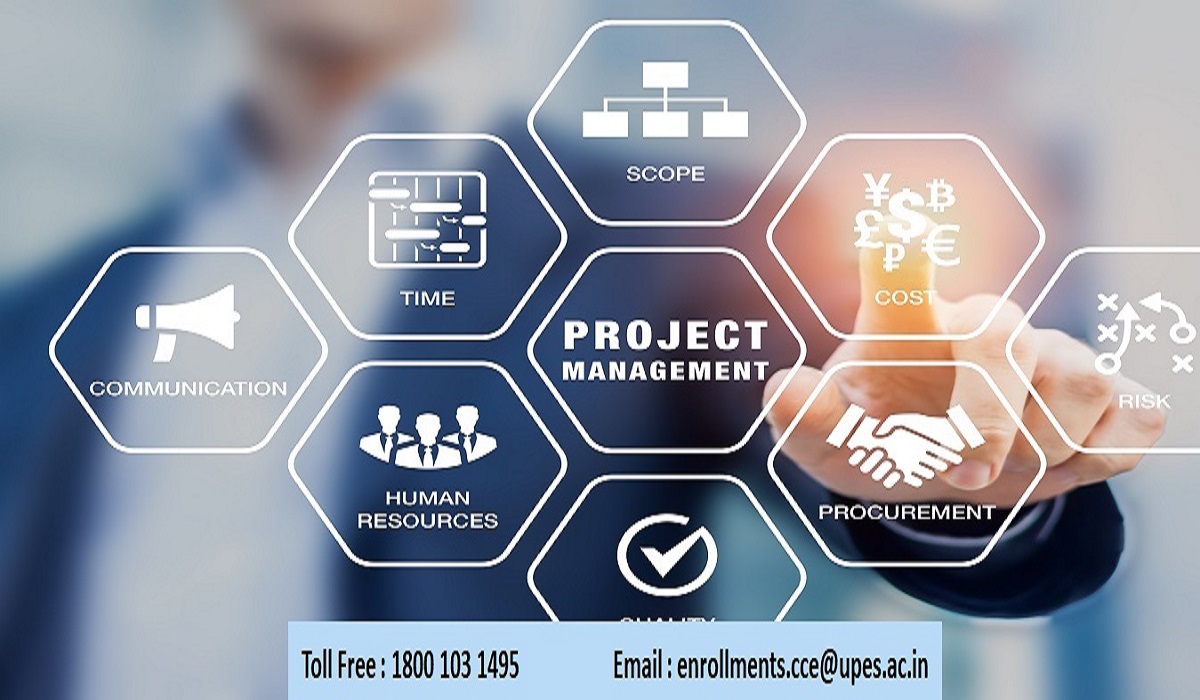 How a Certificate in Project Management Paves your Way towards Professional Success
Just after a UG degree in engineering or any other discipline you started your professional career with a decent job at a good company. After serving for 3-4 years, you realize that you are hit by stagnant growth and your peers are moving ahead with some additional skills.
This is a common situation most of us face in a professional environment. Now the question arises how to break the barriers to get rid of stationary growth. A certificate in project management can enable you to look at occupying the managerial positions in diverse departments.
Let's read further to know more this certificate program:
This program focuses on project management issues and skills aligned with the volatile business contexts. The modules of this program revolve around project procurement and solicitation, project planning, management, and financial control, risk analysis & mitigation, and advanced skills for project management. At good institutions, the curriculum of this course has been designed by the industry experts to make it perfect to benchmark your skills as per industry standards.
Positions you acquire with a Certificate for Project Management:-
It helps you gain a position and work across the managerial teams where project development is required. You become eligible for the following positions:
Project Managers

System and Design Engineers

Project Analyst

Product Manager

Corporate Planners

Project Directors

Business Analyst
Learning Outcomes with Project Management Program
Understanding the Project
This program educates the learners about the importance of project management approach. The learning about the differentiating project characteristics from conventional organizations is also an inseparable part of this program. You will get the clarity on the concepts about project lifecycle. The cost estimation of the project will also be a key factor of learning outcomes.
Study of Project Management Overview
This module will train you with the use of project management tools, which are helpful in all the professional endeavors. You will also be adept at utilizing the right tools and techniques as per the context.
Project Planning
Project planning is all about disintegrating the project into different smaller tasks so that the steps can be delivered seamlessly. It's a very important topic to get a hold on because only with a proper planning and execution, a project can be delivered.
Understanding of Project Crashing
Under this topic, you learn the art of applying the methods that can help you reduce the project deadline time and cut the costing. You learn analyzing the time and cost relationship in terms of project crashing.
Understanding of Project Budgeting & Active Costing
This chapter involves the study of planning and allocating resources basis forecast of resources. You learn how to regulate the resource allocation to derive the maximum output with a flawless project planning.
The above discussion loudly says that a Project Management Certificate can open up multiple avenues for your growth in the career. It's an opportunity to break the barriers and progress in your career with so many future-proof job offers in your hand.
Career Prospects for Certified PMPs
If we talk about the career prospects for certified PMPs, then the opportunities are massive in numbers. Not only a single industry, but most of the industries require the certified project management professionals to look after the progress of the projects they undertake. Be it manufacturing unit, IT, finance, or any other sector, they run projects according to their capabilities and need the people who can lead these projects with negligible discrepancy.
Hence, the above discussion says that investing few of your months in a course like Certificate in Project Management is completely worth it. With the easy availability of distance project management courses affiliated to reputed universities, your professional life will move hassle-free. And, after the completion of program, you can elevate your career growth to the next level.
Previous Post
Next Post