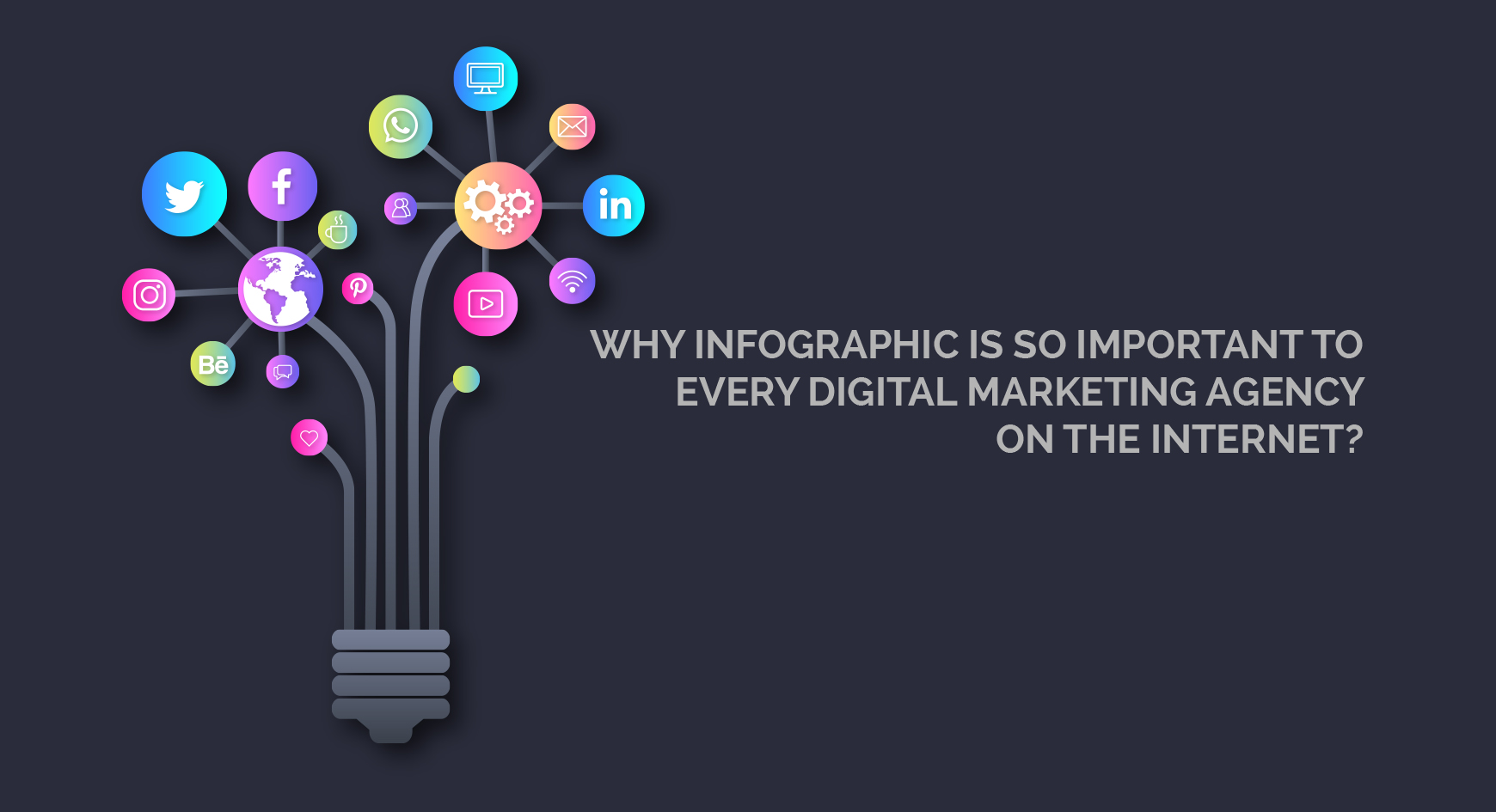 Why infographic is so important to every Digital Marketing Agency on the internet?
Infographic
An infographic is an image that is consisting of little sign-giving pictures with minimal text. It is an image content that says a lot with fewer words.
Look at the example given below, where infographics are used for striking and engaging visuals to make the readers understand faster and better.
(2-3 infographics)
A well-designed infographic content carries the potential of engaging and attracting viewers. A viewer takes less than a minute to understand the meaning and motive of an infographic content, whereas a blog needs at least the time of 2-3 minutes to understood by the reader.
Digital agencies like IAM creative in Gurgaon or Delhi/NCR promotes so many brands and schemes through attractive infographic contents. But, selecting the best among so many digital marketing agencies is a tough job to do.
Purpose of Infographics
Infographics are used to simplify the vast text information into some graphics that have minimal text with graphical representation. They are like a quick review of something. It is used to:
Make complex information easy to understand
Explain researches & survey data like the comparison between pollution levels of the year by year
Inform about something
Provide brief details about something
So, infographics can be used to express so many things and share clear information about some analysis or report. It is one of the frequently used tools by all Digital marketing agencies in Delhi NCR.
How to create an impressive infographic?
Now, you have come to know that infographic is one of the biggest tools used by most of the digital agencies, you are probably thinking about how to create one that you need.
Whether you are a good designer or doing it for the first time, you cannot jump directly into designing without making a plan.
Start it by creating an infographic outline.
Gather the information about the content
Convert it into title, headings, subheadings, and facts
Evaluate the length of sentences in subheadings
Write notes for the designer
First of all, gather information about the thing you want to display in your infographic content. Making a good outline in an infographic can ensure the rest of the content perfect.
After designing a good outline, choose a template that fits for your content. Though templates can be designed by a graphic designer, they can also be purchased online if one is not able to design them.
Why infographics should be used by every digital marketing agency?
Like other text, image, and video promotions done by a digital marketing company, an infographic is an important tool for brand promotion. Infographics should be used for getting links, shares, and brand promotions.
Instead of texting, draw an interesting and user engaging infographic to get good shares.
Every brand needs to be advertised across all digital platforms in order to be noticed by targeted audiences. You need to advertise your brand, product, values, and so many things you want to let your potential customers know about. Advertising and marketing a product is equally important to the money spending on the quality of a product or service.
Hiring the best advertising agency is like sowing a seed, taking care of it for years, which later becomes a fruit-giving tree. But how to choose and trust advertising or marketing agency to make it a reliable partner of your firm, is a big question arises. Dozens of digital marketing and advertising companies are available on the internet to choose from.
Choosing the top advertising agency in Gurgaon
Choosing IAM Creative Communication as your partner advertising agency will be the right decision if you want to see your business at the height of success in the near future. The creative and highly experienced team of IAM is committed to delivering the best advertising and digital marketing services to its clients.
How IAM Creative is the best media agency in Gurgaon?
From the contemporary to the newest ATL media platforms, IAM keeps a stronghold on every one of it and serves as the best media buying and planning agency in both the online and offline market.
On the other hand, IAM never keeps the digital world behind while advertising your brand on all the BTL platforms. Be it SEO, SEM, SMM, SMM, SMO, and Email Marketing or website development, IAM delivers the best digital marketing experience to its clients.
Previous Post
Next Post