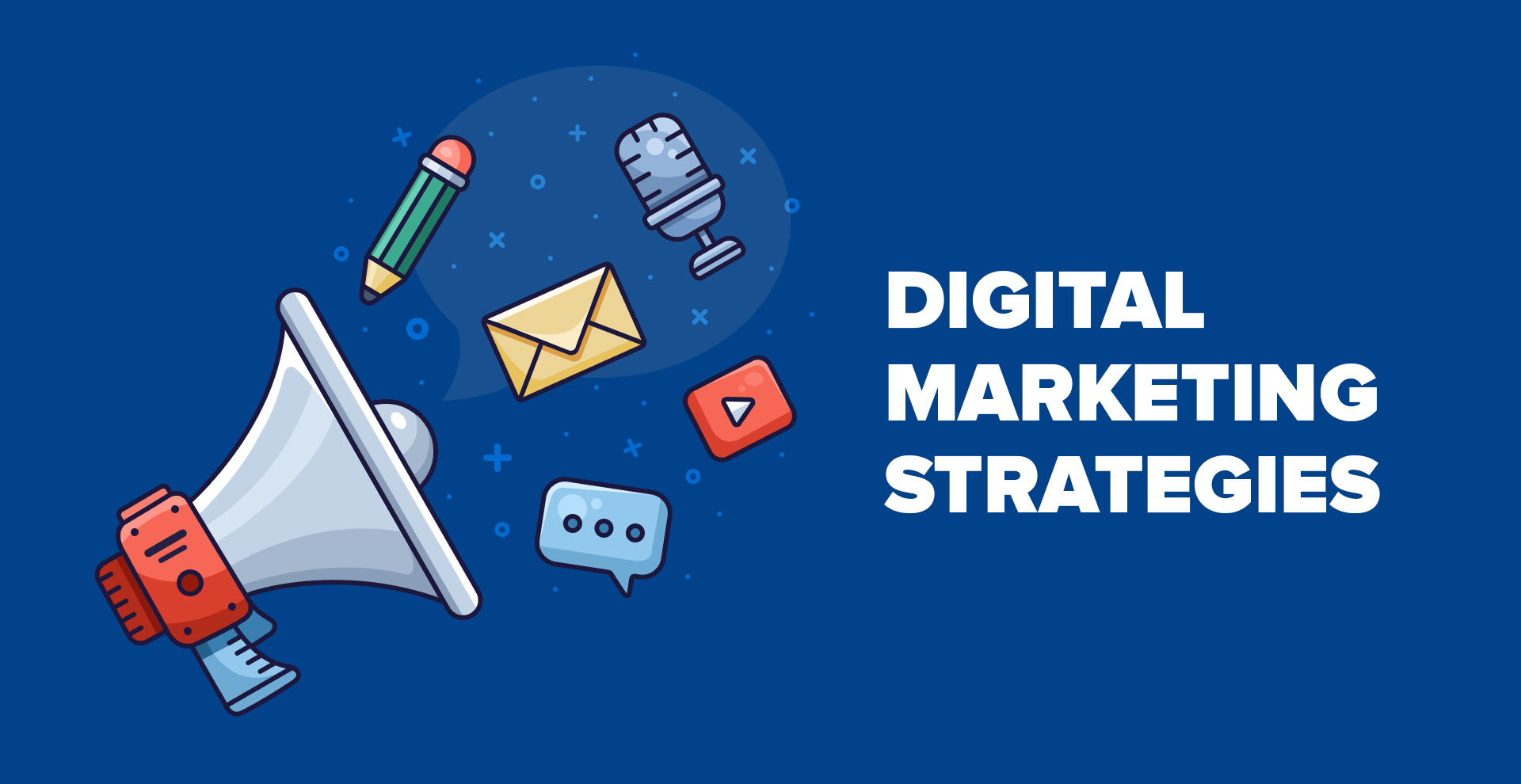 4 Digital Marketing Strategies to outsmart your competitors in 2020
What was the last ad that you remember? I bet the moment you try to remember this; you might come across another ad. Then another and so on. The digital world is overly crowded. For customers to remember your ad, it is essential that you do things a bit differently.
Because if everyone is doing the same thing, it will be impossible for you to outsmart your competitors. If you don't evolve it will be difficult to stand out from others. Your competitors are already moving fast and changing things. If you want to get past them you need to stay ahead, follow the trends and work hard every day.
The customers of today are smart. They want to retain the information they do. But the thing is if there is nothing worth remembering in your digital strategy, how the customers can recognize your message?
Here are some tried and tested digital marketing strategies that will help your brand stand out from the crowd and make a good position in the digital ad space.
1. Use Various Formats
There is no one place where your customer is guaranteed to appear. Whether it is a blog, a presentation, or a YouTube video, people want to know as much as about your brand before they place an order on your website.
Maybe your competitor is active on social media. Even if this is the case, it is not possible that they are keen on all the social media channels. This allows you to be active on those mediums that they are not using.
You can create informative rb_blog and improve your SEO. This will not only add value to the customer, and it will index your brand fast in Google.
If you run out of ideas, here is a great example of Gary V on how to create 60 pieces of content in a single day? Watch the video and see how much you can benefit from it. There is no limit in a number of content variations that you can create. You just need to do it in a creative manner. No need to create everything from scratch. Create one blog post, a video, or a slide share and cut that into small chunks so that everyone can get a piece of wisdom from that content.
Use every possible medium to get your message out there. One thing that you need to ensure that you integrate every message in a way that it aligns with the values of your brand. Because if this is not the case, it will be difficult for you to create a secure brand value in the eyes of the customer.
2. From Summary to Lists
Gone are the times when people love to read long posts and status on Facebook. People are now extremely busy, and all they need is a quick value addition.
Whether you are creating a Facebook post or a blog post, it is necessary that you make it easy for the customer to get your message in the fastest and most convenient way.
Whether you are working with New York digital marketing companies or a small startup, now everyone is moving from summary to listicles.
If you need to stand out as a brand, it is essential that you give away a clear picture of your brand to potential customers in the most convenient manner.
Never wait for your competitor to tell the story first if there is a new trend in the market. Get your content writers in action. Give them as much time as they can and come up with listicles that can quickly get the attention of the customer and at the same time, you'll be able to get in front of the eyes of Google.
3. Use Referrals Smartly
If you already have provided excellent service to some customers, this is your golden time to leverage the feedback. Ask for detailed feedback regarding your service.
Social proof is the fastest way to gain the trust of the customer and get them to order on your website even when they are not sure at the start.
You cannot wait for customers to ask you or search for testimonials. If you have enough reviews from customers, splatter them everywhere from the front page of your website to every landing page.
Creating a single page and waiting for customers to visit the page is a waste of time. You must get your message out there. Let the customers know what other people think about your brand.
You can use reward current customers for referring clients to you or you can entice new customers with attention-grabbing offers so that you don't have to work hard on the convincing part.
4. Create an Awesome Customer Experience
The customer of today is smart and super active on social media. A single mistake can destroy your online reputation.
Whenever things go bad online, it is necessary that you start by apologizing and telling the truth. When you inform the customer, that things have messed-up and what you are going to do to make them right, this will build some trust among your customers.
Mostly, brands of today make the mistake of not staying transparent with the customer. This gives the customer a chance to create a perception of your brand in the eyes of the customer. Whatever you say in the digital world is not just heard by people; people across the globe read it. A single mistake can ruin the customer experience.
The best way is to take the angry customer and take it as an opportunity to turn the frustrating experience into something pleasing. Before you provide a solution, it is the best hat you listen to everything that the customer has to say. Let them clear their head and their heart before you suggest them a solution.
Once they are done with it, you can take the leap and offer the solution and inform them when will they receive the compensation.
It is a crazy world out there. If you don't take care of your customers, they will surely move towards your competitors and they will take care of them.
Creating a customer experience is not a science, it is an art. With some practice, you'll be able to make angry customers happy and turn your visitors into raving fans. This is exactly what every customer want and if you are able to deliver a memorable customer experience, you'll get a good word of mouth from your loyal customers.
In a Nutshell
It is all about finding ways in which a customer can find your brand faster than your competitors. Build trust and place orders just because they've seen the real picture of your brand personality.
The digital marketing is all about creating, sustaining, and building an image in the eyes of customers that cannot be denied.
When a customer sees your online presence, they feel safe to place an order on your website. And when they see testimonials from other customers, it gives them a chance to build trust in your brand and place an order on your site even if they don't know your brand.
The important thing is to try out all of these four strategies and see which of the strategies are working for your brand and leave everything that is not working for you.
Previous Post
Next Post