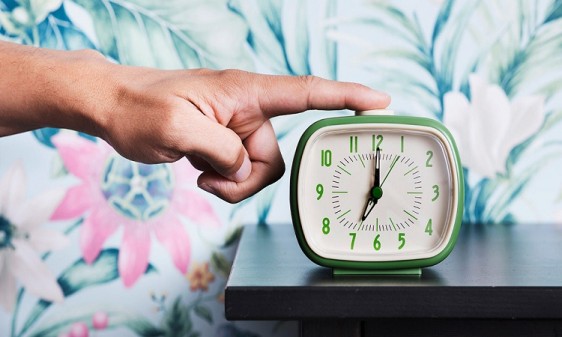 These Alarm Clocks Will Always Keep You on Time
Maintaining a pace with time is tough. Someday you will wake up late, and some other day you will forget the important tasks you had planned to do in the day. If you are feeling like you have not been able to maintain your pace with the time and finding it difficult to get your tasks done on time or missing your deadlines very often then probably you need an alarm clock. An alarm clock will not only wake you up at the right time to start your day but it will also remind and alert you about certain tasks. There are various types of alarm clocks available in the market these days with different features and specifications. In this article, we have listed the best alarm clocks which you can buy and always stay on time. Let's scroll down the list.  
Travelwey Home LED Alarm Clock
Travelwey Home LED Alarm Clock is a very simple but one of the best alarm clocks available in the market right now. This alarm clock comes with an LED display where the time is displayed in large red numbers. It is very easy to operate as you get a handful of buttons that are easy to access. The snooze button is easy to find on top and press if you want to delay waking up for 9 more minutes. There is a slider provided on the back of the clock that allows you to adjust the brightness. You will be easily able to read the displayed time in large numbers at all brightness levels. The LED light is designed in a way that does not interrupt your sleep at night but in case you don't want to keep your room completely dark at night then you can use the nightlight feature as well. You can set your alarm in two different volumes, soft or loud, whichever you like. This clock runs on an AAA battery. Travelwey Home LED Alarm Clock is not very advanced but it does all the basics right and you can buy it for $14. 
Amazon Echo Show 5
If you are looking for a smart alarm clock then Amazon Echo Show 5 will be the right choice for you. This clock allows you to set multiple alarms at a time, customize the alarm tones, or add your favorite music. This is not just an alarm clock but a very advanced device that you can use to make video calls, check the weather, and control your smart home appliances, just with your voice, as it comes with built-in Alexa voice assistant. This clock has a smart adaptive touchscreen display which adjusts itself according to the time and starts getting brighter before 15 minutes of your time of waking up. There are various soft and loud tones you can set as an alarm tone as this device is completely customizable except the snooze time which is 9 minutes. You can buy this smart alarm clock for $70. 
Sony ICFC-1
Sony ICFC-1 alarm clock gives you the best value for your money. Along with the capability of waking you up with soft or loud alarms, it also comes with an alarm clock radio feature. If you want, you can wake up listening to your favorite radio station. There is also a sleep timer that lets you fall asleep while listening to your favorite radio. There is an easy to find snooze button which you can tap if you need to sleep for an extra 10 minutes. The display color of this alarm clock is orange which does not cast a glow when you are sleeping. The cubicle design of this alarm clock is really attractive and there are a handful of buttons to set the time and alarm easily. There is also an indicator in this clock that tells you when the alarm is armed. You can buy this alarm clock for $18 and it can be said that it gives enough features for the money you pay. 
Sonic Alert Sonic Bomb
If you are a heavy sleeper and waking up in the morning is the most difficult task for you then you should not look for anything else except the Sonic Alert Sonic Bomb. This clock comes with a red color display which is very attractive and that bright display also makes it possible to check the time from a distance. The best part about this watch is the loud buzzing alarm sound which will wake you up instantly if you are finding it hard to get up from your bed in the morning. If the loud buzzing does not help then this alarm clock has a vibrating attachment which will shake your bed and pillow with the vibrations and that should certainly wake you up. What makes this watch different from other watches on our list is that you can customize the snoozing time between 1 to 30 minutes. There are multiple volume and tone-setting options also. You can set multiple alarms on this clock. This feature-rich clock is available for just $33. 
RCA RCD30
If you are looking to keep a very simple and easy to operate alarm clock on your bedside then you cannot find a better option than RCA RCD30 which is offered for $13 only. Very limited features like simple buzzing, time display, and fixed 9-minute snooze make this clock cheap but this should not make you doubt its capabilities because it does all the basics right. It's a small watch that looks good and it comes with a red display having two levels of brightness and that makes it easy to read the time. If you are looking for a very simple and cheap alarm clock then RCA RCD30 is a very cool option.
An alarm clock is a necessary part of our fast-paced life. In this article, we have listed the best alarm clocks which you can check and buy according to your budget and needs. 
Source URL - These Alarm Clocks Will Always Keep You on Time
Previous Post
Next Post