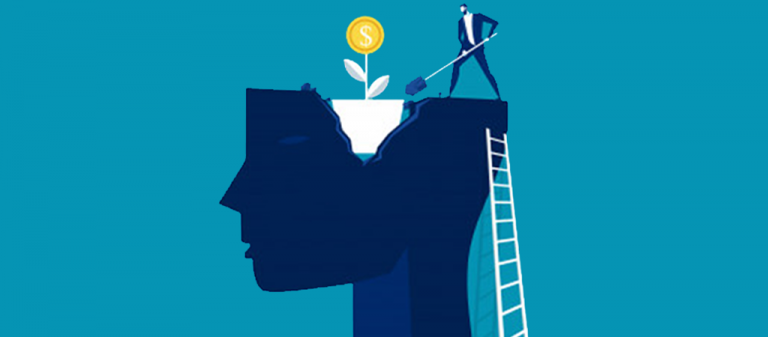 6 Ways To Have A Mindset of Growth in Crisis
The Covid-19 crisis has presented myriad challenges both for Working-From-Home and for business development. But there's an old adage that goes "Suffering builds Character". While it's not necessarily easy during a time such as this, having a growth mindset can enhance the ability of teams to bring together their members and innovate. Accompanied with the right tools required for group calls, this will render it possible not just endure the crisis, but to emerge stronger as well. On that note 6 ways in which one can have a mindset of growth in crisis.
Be Patient
It's been at least 7 months since the world began to go into lockdown for CoViD-19. It may feel like a long time, but the lockdown has still lasted only months so far, and we still are learning with regard to prolonged remote working. We've learned to juggle with the mute button and sharing screens, but we still haven't worked long enough with our team members to know how to best work, given their varying availability of needed facilities across different locations.
It's therefore necessary to be patient, both for yourself and for your team. Recognize effort, even when outcomes are not fully up to the expectations set. As learning a new practice is challenging, with lack of progress potentially discouraging, it's necessary to try to focus on the effort being put in and the valuable insights one has learned from that effort, instead of the lack of immediate results.
Teach and reinforce a growth mindset in yourself
Here's a fun fact about Microsoft, do you know how CEO Satya Nadella spent his first months on the job? He spent it teaching people the value of a culture that emphasized "learn it all" rather than "know it all". In the manner of an efficient and effective leader, he led by his own example, by reviewing his learnings, and even prompting teams across the company to discuss their learnings as well.
Now imaging doing something similar on your team! Yes, we know that Microsoft is a large company That doesn't stop you from starting on a smaller scale. You could dedicate part of a weekly or monthly team meeting to a discussion of what team members have learned during the crisis so far. It's at a point like this that a solution like MultiCall comes to be useful.
It brings people together, and gives everyone the right and ability to contribute value to the conversation. You can choose directly from your contacts, or add the same from existing groups, or via manual entry of their number.
For dedicating your team meetings, MultiCall can assist you with its Call Scheduling feature. You can schedule calls, with the option to set on a repeat-basis. While doing so, it would be efficient to autonomize certain decision-making capabilities for team members in each project.
Get to know your teammates better
As a result of working remotely, we get to know our team in a different light. Albeit humorous, video conferencing has issues occasionally. Besides the issue of connectivity, we also get to see aspects of our team members' lives such as their workspace, pets, children, and so on. Imagine a news reporters' dog suddenly coming into their camera's view as they are commenting on an important matter!
But issues can be resolved; this one too. You can get to know your team better over a MultiCall. With the ability to call your entire team in one go, one of the primary features MultiCall offers is call monitoring; giving you complete control over the call. This is inclusive of being able to mute/unmute participants, so as to help avoid disturbance due to noise on call.
The app also requires data only for initiation of call, and offers superior voice clarity on par with, if not better than a regular phone call. And even in the event that a user gets dropped, they can re-join the call by simply dialling back the same number.
Send the right signals.
When we are in trouble, we usually know to signal or call out for help. We know to switch on the indicator light in our vehicle when we turn in a particular direction. Why should communication with our team members be any different?
In a recent study by Harvard Business Review, leaders asked executives that were newly promoted as to what they did since they last spoke, and what their learnings from it were. This was carried out every two weeks. As a result, the executives paid attention to their own growth and became more aware of what and how much they learned.
You can send signals to your team in this manner as well! Besides just enquiring about their learnings, you can even reward progress made, recap on lessons previously learned and create ways to recover from mistakes. This mindset of growth would allow for building better trust with your team as well.
Reset expectations and revisit established practices.
Imagine you were a teacher in a school at this time of the pandemic. Now that you have to teach your classes online to the children, how do you handle misbehaviour? You can't exactly send them home; they're already there. This means the old practices need to be visited, and new rules and grounds need to be established. The same goes for companies too.
The shift to remote work means that you have the leeway to reset your team's expectations. This includes giving and receiving constructive feedback. Empathizing with them is key, too. You can ask, for instance, "What three things would you try to change if you were in my role?".
It's important to be available and flexible for an effective relationship with your team, so this crisis is also a good time to sit down with your team to assess and improve established practices.
With virtually all our work online, the margin of error in coordination and leadership failures is far less, and yet we're more susceptible to it. This is why it'd be a great opportunity for having a MultiCall with others to discuss and execute any necessary corrections in courses of action.
You can do this by communicating what you know, and being transparent by acknowledging the fact that much is still unknown about aspects lying ahead. You can invite teammates to share their knowledge, initiative concerns and queries as well.
We have learned a lot from COVID-19, especially that the routine it brings certainly isn't perfect. The lockdown to counter the pandemic continues to extend, with employers and employees alike still figuring the exact road toward effectively and efficiently managing remote working. Yes, more problems or issues may present themselves. But that doesn't mean that we or our team don't equip ourselves with the necessary mindset to grow through and out of this crisis. This is key to reaching more, now.
"Growth is never by mere chance; it is the result of forces working together" - J.C Penney
Previous Post
Next Post