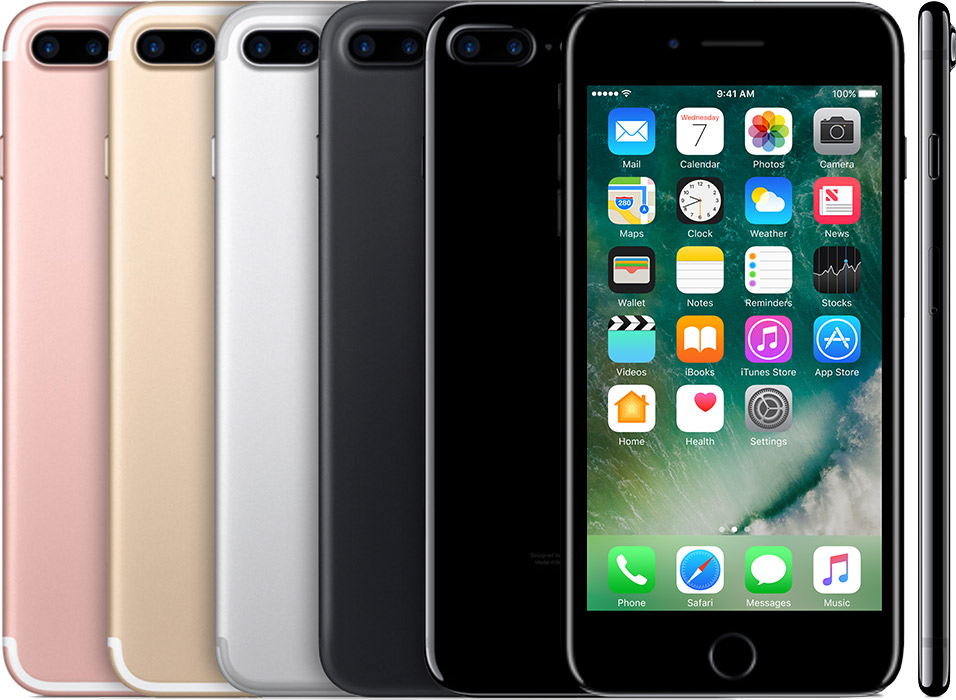 Top 5G SmartPhones : are going to launched in 2019
Top 5G Smartphones: 5th Generation High Speed Internet Phones in 2019
5G focusing on Very fast downloading and Uploading speeds, an big revolution in mobile industry, We here tried to brief on some 5G Smartphone including Apple Iphone latest model which are going to launched with 5G connectivity.
It is an era of technology and multi-media gadgets. And if we are talking about hybrid technology then we can not deny the fact that today's smart phones are the most desired, successful, helpful, accommodated, and adopted technology by the humans. We are all slaves of this unique mechanism available in hands. Smart mobile phones are well equipped with all the multimedia features and are well designed to perform any sort of official task. We can even synchronize additional hardware via wireless technology. Every year there is a new crazy invention awaited and we always get the wow factors in the new technology. And yet we are again ready to witness out of the box mechanism in the small and amazing gadgets like mobiles in 2019. Let's take an amazing trip to the latest update on the super intelligent mobiles.
There are some marvelous upcoming mobiles in the year 2019:
Apple iPhone 11
After the successful launch and response from the international market for iPhone Xs and iPhone XR. Now Apple might come up with the new iPhone models with the names X1 or X2 as per the rumors. It might come up with same looks as apple doesn't experiment much with the looks of iPhone so often. But it might again come up with the two screen sizes as usual. Some of the assumptions are that Apple might bring some sort of change in the design this time. There some features which are expected to come.
Features:
Better and brighter display with the huge pixels density

A13 acceleration processor chip

Better colors palate

More iOS apps in the App Store

It might come up with the Apple pencil compatible display

More features to be added to it's multi touch display

Dual sim slot

Speed wireless charger
Samsung Phones
Unlike the iPhones Samsung has different segments and range in the smart phones. And in this coming year viewers and users can expect the whole new range of phones from the company. Samsung Galaxy Note 10, Samsung Galaxy S10, and Samsung Galaxy F or X for their respective range updates might be launched next year. Samsung phone fans will be amazed with lots of new features in the phones this time.
Note 10
Samsung Note series is the most satisfactory and multi-functional. There has been tremendous changes in this series in throughout it's journey. And now in August 2019 there will be a new fantastic story of Note 10. It will not be launched before 9th August as per the resources. There are some super changes expected in this device this time.
Features:
Fully touch AMOLED 6.66 inches display .

Finger touch sensor built within it's touch display .

Amazing battery backup with great multimedia features .

It is expected with inbuilt S-pen design .

There will be no 3.35mm Aux jack this time as per the rumors .

It will come up with the advanced camera features and pixels density .

There might be increased RAM and ROM storage this time .

It will be a 5G supportive phone .
Galaxy S10
Samsung Galaxy S series is a very crucial series as it revolutionized the technological enhancement. Galaxy S9 and S9 Plus were the totally new experience for the users over it's old models. Now S10 is expected to be launched in the February 2019 with all new design and features yet to excite it's customers.
Features:
It will have a metal and glass body

It preferably be launched in 3 different sizes

It will support 4G and 5G both

3.5mm jack will remain a part of it's productive features

There might be 128GB to 1TB storage provision

It will be built with L shaped battery

The 9th generation super AMOLED display phone will have different CPU and GPU processor chips

It will be upgraded with better camera features again this time
One Plus 7
One Plus by it's very trend always launches 2 series of phones. One is in number series and other one in T series. Last year they had launched One Plus 6 and One Plus T6 models. The phones are with amazing features and stylish looks. One Plus 7 is expected to be launched in between the months of May and June followed by the launch of T series model.
Features:
Amazingly designed premium look

Edge to edge display with large size

6GB to 8GB inbuilt RAM

Expected battery size is 3700 mAh

Upgraded Android version pre-loaded

One Plus 7 would be 5G supportive

There might be a micro SD card added in the T series model to differentiate from the previous models
Nokia 9
Nokia always had giant share in the mobile world in the past decades but in the past few years the rumors said Nokia is done with the mobile technology but then company changed the approach towards the market completion and came up with the whole new series of mobile phones. Last year Nokia had launched Nokia 8 which was a huge success with overall new designing and structure with latest features and specifications. And in 2019 Nokia is planning to launch Nokia 9 early in the first half.
Features:
It will have 5 lenses on the back body

It will be built with the latest Android version and updates

Nokia 9 will be have good battery backup

It will be launched in deep blue color

5.99 inches display size

It will be built with Octa core processor

Preferably with 8GB internal RAM

With 3 built in cameras

More than 4000 mAh battery size
Google Pixel 3 Lite
There are rumors about the Google Pixel 3 is going to be launched in the two sizes one as Pixel 3 Lite and other one as Pixel 3 XL in the display sizes of 5.5" and 6" respectively. These models are going to be launched in 2019.
Features:
It will have plastic body design

Screen size MS would be 5.5" for Pixel 3 Lite and 6" for Pixel 3 XL

It will have a colored power button

Both the devices will have HD+ display

34.30 mAh battery size

4GB RAM and 64GB Storage

12.2 mega pixel camera quality
All these upcoming mobiles will change the pace of technology and the usage of smart phones. Considerably year 2019 will be more challenging and surprising for the waiting customers. Every brand has something different and unique to offer under their respective flagship to the customers all over the world. The wait is going to be over soon as the new smart phones with 5G compatibility are going to be part of our lives.
Previous Post
Next Post