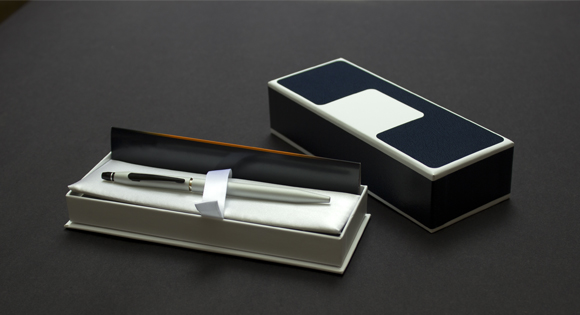 Corporate Gift Ideas for this Ganesh Chaturthi in India 2019
The festival, Ganesha Chaturthi comes with great prosperity and joy to lighten up the hearts and souls of Indian people. So many of us prefer sending gifts like 'home decoration items' to our near and dear ones during this festival. But "What to gift?" is a big question arises. It is not easy to select a corporate gift for any of the occasions. It's a pretty tough job to do. But the blog is all about suggesting and exploring new gifting ideas for you.
Let's find all those new corporate gift ideas for Ganesh Chaturthi:
Customized Chocolates
Here customized chocolate doesn't mean that they are made of the ingredients of your choice. It refers to the style and print on the boxes in which the chocolates are going to be boxed. For example; Ganpati Bappa and the name of the firm can be printed on the box. Even the chocolates can grab the print of Ganpati Ji. Well, it is the most preferred gifting idea that has frequently adopted by corporates.
Ganpati Idol(A Showpiece)
What can be a better gift than a beautiful showpiece of Ganesha? The option of gifting the idol of Ganesha is highly suggested on the occasion of Ganesha Chaturthi. But the idol should be unique and have some fascinating textures to catch the immediate attention of others. You may choose among an interesting range of Ganpati idols available on Goodease or Amazon. Little Metalic Ganpati idols can also be gifted to spruce up the looks of someone's car.
Attractive Ganesh Chaturthi Wall Hanging Gifts
Let your employees or corporate friends cheer up with multicoloured metal hanging idols of Ganpati Ji. There are so many home decoration items like a paper made Ganpati or a bunch of bells, which can be gifted on this Ganesha Chaturthi.
Stylish Pendants
If they are not stylish, a few of them would not wear. Yes, a Pendant having the sculpture of Ganpati, but in modern style can be one of the greatest Ganesh Chaturthi gift ideas of all the time.
Beautiful Paintings
We cannot skip on painting while talking about corporate gifting ideas on Ganesha Chaturthi. We can have lots of varieties while choosing gifts online as the paintings of Lord Ganesha. From small Ganpati headed paintings to the door-sized Ganesha paintings, any of them can be chosen as Ganesh Chaturthi Gifts.
Where do we find those incredible, unique, and attractive gifts?
Rather than heading to the markets, you can buy amazing Ganesha Chaturthi gift items online from Goodease or Flipkart.
How to decorate home during this festival?
First of all, you need to find a cleanest and most peaceful place to establish the idol of Lord Ganesha. North-east corner of the house is considered the most appropriate place to establish the idol. And you need to set-up a raised platform to keep idol and other offerings like flowers, lamps, and Ganga Jal. Now, perform rituals as per Hinduism.
Paint Ganpati on Walls
You can decorate a specific home wall with decals to offer a theme look. All you need to choose among colours available in markets to beautify your house. You can use a decal, printed with Lord Ganesha's picture to feel the spirit of the festival. Painting your wall can also be an option to render a fresh look to your home.
Decorate your home with hangings
Also, you can decorate your home walls and ceilings with flowered garlands and little bells in a usual manner. People in India decorate their houses by hanging torans, made of Ashoka or mango leaves with a combination of flowers. The garlands of marigold flowers can be hanged on doors. People also make some unique decorative items prepared with coconut and banana leaves.
Previous Post
Next Post