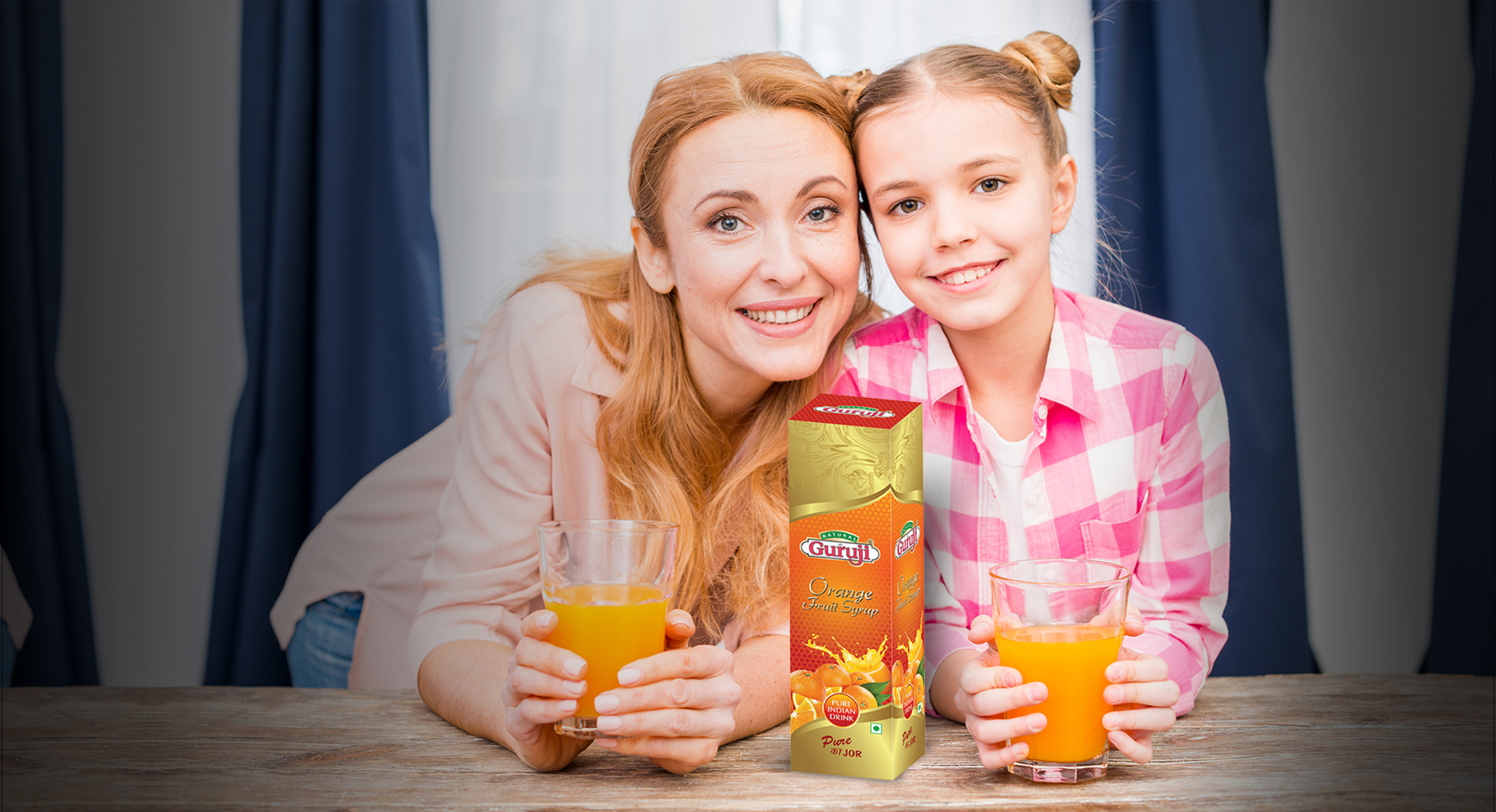 Top Thandai Brands in India
How can you think of celebrating the famous festivals Holi and Shivaratri without adding the flavour of Thandi to them? A tasty composition of milk, dry fruits, syrups, and spices makes a cool refreshing drink that everybody loves. Till a few years back, it was just a recipe limited to our houses only. But now we can purchase this delectable blend online packed in bottles. Do not worry as the quality of Thandai is not compromised by any of the online Thandai Brands.
Let's have a look at best Thandai brands available in India:
Jai Guruji Thandai
Delivering the best authentic taste of Thandai Sharbat, Jai Guruji Thandai is one of the leading Thandai Brands available in Delhi-NCR. All the Thandai ingredients are perfectly proportioned in this summer drink to ensure a lip-smacking taste. Jai Guruji Thandai promises to use 100 percent natural ingredients without adding preservative and artificial flavours.
GopalJee
Maintaining the legacy of Thandai, GopalJee Thandai with Badam and Pista is delivering freshness and taste from the last 5 years. The Thandai offered by GopalJee is quite similar to the Thandai we prepare at home.
Gulabs
Meet the flavourful and refreshing Thandai drinks offered by the innovative house of Gulabs. The 100 percent natural drink comes with the traditional taste of Thandai without adding artificial flavours to it. Every Gulabs product is far from the reach of artificial colours and chemicals.
Haldiram
The brand Haldiram offers Thandai Kesaria, which tastes similar to the old home-made thandai with all the healthful nutrition inside it. The brand is very popular among people because it never compromised with the quality and taste of its products. We are so addicted to the carbonated beverages that we use it as a side-kick with every fast food meal we intake. Instead of consuming the waste carbonated drinks; you must drink the healthy and sumptuous drinks like Jal-Jeera and Guruji Thandai in summers.
Jai Guruji thandai's main objective has always been about celebrating the taste of India. It takes immense pride and glory in celebrating India's rich culture, religion, and unique ethnicity. Right from its inception, Jai Guruji thandai has been following and upholding the age-old Indian tradition of starting every occasion with something 'meetha' i.e sweet.
Each product by Jai Guruji is not merely a thandai or a sharbat, it is a product made with pure love, care and dedication. All the products are made with wholesome natural ingredients with absolutely no preservatives. That is what makes Jai Guruji the top manufacturer and seller of thandai and sharbat in India.
Jai Guruji offers 14 delicious flavours-Kesharia Thandai Dry Fruit Syrup, Badam Keshar Dry Fruit Syrup, Rose Syrup, Khus Syrup, Litchi Fruit Squash, Orange Fruit Syrup, Pineapple Fruit Syrup, Mango Panna Fruit Syrup, Lemon Fruit Squash, Brahmi Badam Dry Fruit Syrup, Jeera Syrup, Ripe Mango Fruit Syrup, Masala Shikanji Syrup, and Strawberry Fruit Syrup.
Each thandai and sharbat stands out because of its authentic taste, superior quality and natural ingredients making Jai Guruji as the guru/leader of thandai and sharbat in India.
Why Guruji is the top manufacturer and seller of Thandai & Sharbat in India?
1965 was the year when Jai Guruji Thandai & Sharbat was established by late Shri Jagdish Prasad Haridwal in Kolkata. Later, Mr. Bal Mukund Sharma, his legal heir took it over. Mr. Bal Mukund Sharma, born at Kolkata and brought up in Ramgarh, Rajasthan carried the baton and kept the flag high by creating this empire with an experience of 50 years.
Guruji Rose syrup, a special kind of refreshment extracted out of rose flower. red in colour and has a special ability to refresh you. Rose sharbat is often considered as a drink which is very common in central and East Asian countries. It nourish skin by hydrating it, have anti-ageing qualities, mood enhancer- fights depression, relieve digestion, helps to heal from cold and flu, calm nerves and relieve fluid retention and inflammation
Previous Post
Next Post