It's time to explore the latest Karachi jobs that you can get with no experience and degree. You must have some skills and talent to get hired, though.
---
If you don't have a degree and experience but are still searching for the latest Karachi jobs, then you are in the right place. I'm going to unlock details of 10 posts that you can get without a degree. So, let's start exploring their details one by one.

Data Entry

If you are a student or a person without a degree, then you can earn a good amount of money by working tirelessly as a data entry person. The digital world has the power to offer jobs in Karachi not only to experts but also to freshers. So, what you need to do is to search for data entrMake sure you upload your resume. After that, you can start exploring every single opportunity. As a data entry worker, you either have to solve captcha or make entries in spreadsheets. Before you opt for such the latest jobs in Karachi, you must know that hard work is the main requirement.
y jobs in Karachi. For this purpose, you can make an account on Fratres.net, or Rozee.pk.

Receptionist

If you have good looks and a presentable personality, you can get a receptionist job without a degree and experience in Karachi. Your primary job role involves sitting on the front desk and responding to customer inquiries. It's your task to attend calls, handle correspondence, and make entries. Basic knowledge of computers is a must. However, when you spend time in the office, you learn how to be a proficient receptionist. Another skill which makes you the right candidate for a receptionist job in Karachi is excellent communication and interpersonal skills. If you are an introvert, then you shouldn't do this job as it requires an outstanding level of people exposure daily.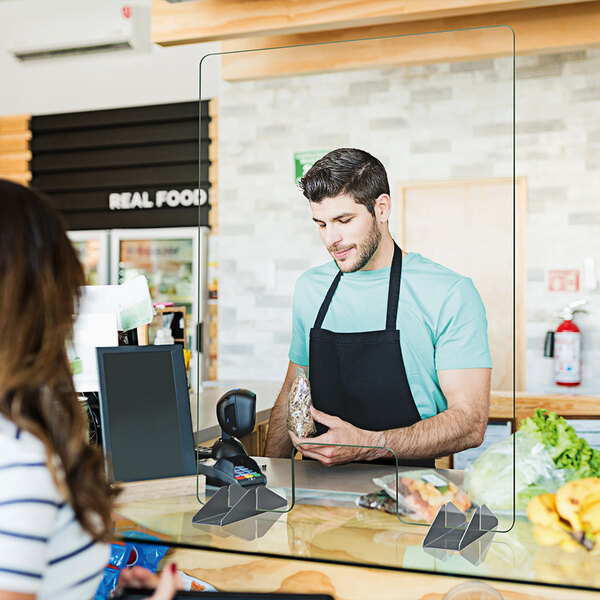 Security Guard

If you are a boy who hasn't completed his school and is looking for a job, you can become a security guard. Sitting outside an office and protecting a company's assets is your job. It would be best if you made sure that people going inside the office are the authorized people. Security guards who work outside an office always have to perform proper checks and balances on every visitor to ensure optimal safety level.
Before you make up your mind about these latest jobs in Karachi, you must know that this job requires a physically reliable and hardworking person. It's a tough job as you have to stay outdoors all day long.

Mechanic

People who take a proper interest in cars always know how to solve their technical issues. If you are looking for the latest Karachi jobs without a degree and experience, you can become a mechanic. All you need to do is to get proper training from the nearest auto repair shop. Once you have such learning, you can get a job in the same shop or in a company where you can work and get paid handsomely.
Factory Supervisors
Every factory owner is looking for a person who can supervise a staff. If you are good at managing others and making them work on time, you can handle it. For this purpose, you have to work on the shift. There are morning, evening, and night shifts in a factory. You can work full-time and part-time. Students who are looking for a way to earn money can opt for these latest jobs in Karachi.

Delivery Guy

The trend of Foodpanda has opened up new job opportunities for the people who have no degree and experience. You can become a delivery guy for a FoodPanda or other restaurant and start earning the right amount of money in Karachi. Some hotels pay delivery guys daily while others opt for monthly work.
Cashier

If you are good at math, then you can become a cashier in a store. It's one of the latest Karachi jobs that are easy to get as every shop requires a cashier. You may or may not have to handle basic bookkeeping. You have to count the cash and store it in the closet.
Courier Service Provider
FedEx, TCS, Leopards, etc. are among the top courier companies in Pakistan. You can become a courier guy to handover parcels from one place to another. Or another way is to sit in the office and handle the shipment of the courier. Both jobs require you to be punctual. Basic knowledge of computers and a high school degree is required as you have to make entries of every box and parcel on the computer. However, top courier companies provide proper training before allowing a person to take over a job.
Wrap up

I have shared complete details of Karachi's latest jobs that you can quickly get even when you don't have a degree and experience in the field. I mentioned those job vacancies of Karachi that require on the job training.