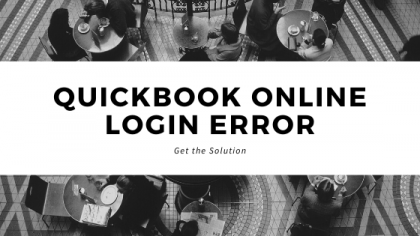 Quickbooks update error 15102
QuickBooks Error 15102 means "Failed to reset update" that occurs when you're trying to update your QuickBooks desktop or for that matter even downloading your payroll updates.
As QuickBooks "Basic, Standard, Enhanced or Assisted Payroll" feature automatically calculates every employee's gross and net payroll as often as you need along with tracking all your liabilities; it is even more necessary to fix this error as soon as possible so that you don't miss out any of your tax liabilities and payrolls.
However, before starting the process to fix the QuickBooks Payroll error 15102, there're two things that you need to perform in advance, and they are as follows:
If you're able to open your QuickBooks Desktop, open it and go to its 'Help' section in order to reach the 'Update QuickBooks Desktop.' That's it! Click on the 'Update Now' button to get the latest QuickBooks Desktop version.

Again, open QuickBooks and go to its 'Employees' menu, and from there select 'Get Payroll updates' in order to update the entire payroll update.
Now, to get rid of QuickBooks error 15102, perform the below-mentioned steps of the given two methods:

Method 1: Make sure that the Mapped file location is correct:
To make sure that your mapped file location is correct or not, you need to check the file location and for that either press F2 key or 'Ctrl + 1' keys.

Doing so will open the 'Product Info Window 'and from there locate the mapped file location and jot it down somewhere.

After that, go to the QuickBooks 'Help' menu in order to click on its 'Update' option.

Then, in order to verify in the download location, you need to click on the 'Option' tab.

Now, from the 'Option' tab make sure that-

If 'Yes' is set in front of 'Shared-Download' then the drive-in download location has to be the similar drive that appears in the 'Product Information' window.

If 'No' is set in front of 'Shared-Download' then directory-in download location has to be similar to the QuickBooks Desktop Installation directory.
Based on these, you need to change the incorrect location of the file such as replace 'Yes' with 'No' and vice versa (as required).

That's it! Once you're done with the file checking process, simply click on the 'Save' option and after that 'Close' it.

Now, you can download your tax table again without any difficulty.
Method 2: Run your QuickBooks Desktop as Administrator
To do so, you have to simply click-right on your QuickBooks Desktop application icon, and from the available options, select 'Run as Administrator.'

Then, click on the 'Continue' option when UAC Prompts.

Lastly, choose 'Reset QuickBooks Updates' in order to resolve

Quickbooks15102 error

.
Previous Post
Next Post