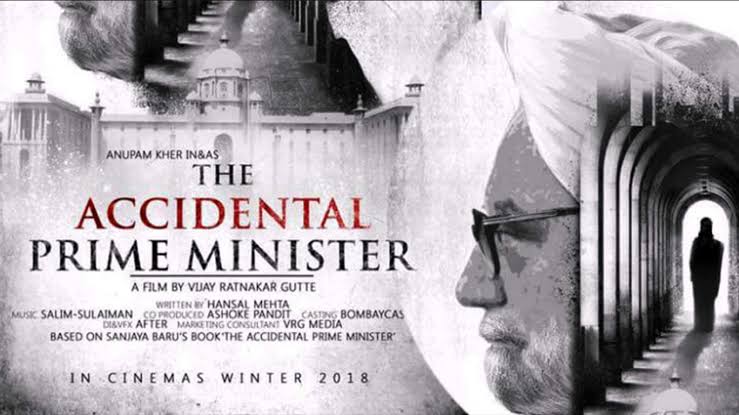 upcoming bollywood movies in 2019
Major releases of Bollywood in 2019
Bollywood is all set to rock 2019 with amazing masterpieces of art. There are a large number of promising movies releasing this year featuring all the megastars mainly Salman Khan, Akshay Kumar, Ranveer Singh, Hrithik Roshan.
1. The Accidental Prime Minister
Genre: The real story, history, drama
Director: Vijay Ratnakar Gutte
Producer: Sunil Bohra
Star cast: Anupam Kher, Akshaye Khanna, Arjun Mathur, Suzanne Bernert.
Releasing date: 11 January 2019.
About: this movie is based on the declaration with the prime minister in the late 90s. When the democracy was falling apart and the politicians were playing the game, a sequence was stolen from that time and here is the movie. The audience finds it very appealing and really looking forward to this concept..
2. URI: the surgical strike
Genre: action, drama, history and patriotism
Director: Aditya Dhar
Star cast: Vicky Kaushal, Yami Gautam, Kirti Kulhari, Paresh Rawal.
Releasing date: 11 January 2019
About: This movie is based on a real-life event of 2016. It is when the Indian army avenged for the martyrs by successfully planning and executing a surgical strike over the terrorists and culprits. It would be nice to see Vicky Kaushal in the main lead and Yami Gautam playing a strong role. All of the actors have performed the roles so efficiently and pointing towards Paresh Rawal, we can say only 'amazing'.
3. Thackery
Genre: biography, drama, action
Director: Abhijit Panse
Star cast: Nawazuddin Siddiqui, Laxman Singh Rajput, Amrita Rao, Radha Sagar, Abdul Kadir Amin
Releasing date: 25 January 2019
About: this movie is based over one of the strongest leaders of Maharashtra, Balasaheb Thakre. He was the Shiv Sena supremo and fought bravely for the dignity and rights of his people. Nawazuddin is playing the main lead and Amrita as his wife. He has delivered remarkable performance in this movie. It would be nice to see such major and strong role of the history portrayed by Nawazuddin.
4. Super 30
Genre: real-life events, adventure, suspense
Director: Vikas Bahl
Star cast: Hrithik Roshan, Meraj Alam, Jitendra Awasthi, Zeeshan Ayyub
Releasing date: 25th January 2019
About: this movie is based over Patna based mathematician named Anand Kumar. He was the name behind Super 30 program for the IIT aspirants in Patna. Hrithik Roshan will be seen depicting the same role. Hrithik has not done any role after Kaabil and hence here's the justification of his delay. He will be seen portraying a very challenging role.
5. Gully Boy
Genre: adventure, comedy, drama
Director: Zoya Akhtar
Star cast: Ranveer Singh, Alia Bhatt, Vijay Verma, Nakul Sahdev
Releasing date: 14 February 2019
About: this is the first time when Alia and Ranveer will be seen sharing the big screens together. The movie is based on the lives of street rappers in Mumbai and the further segments of it. This year Ranveer has already won our heart by Padmavat and Simba. Alia has delivered absolutely remarkable performance in Raazi. It would be amazing to watch their performance in this movie.
6. Kesari
Genre: action, drama, history
Director: Anurag Singh
Star cast: Akshay Kumar, Parineeti Chopra, Bhagyashree and Edward Sonnenblick
Releasing date: 21 March 2019
About: it is a Hindi language film which is based over the battle of Saragarhi. Akshay Kumar and Parineeti have been in the lead frame. The film is all set to hit the screens on March 21. Akshay Kumar is always on the top when it comes to portraying the patriotism on screen and it would be nice to see him again with a different concept.
7. Bharat
Genre: drama, action, romance
Director: Ali Abbas Zafar
Star cast: Salman Khan, Katrina Kaif, Disha Patani, Tabu
Releasing date: somewhere in the middle of 2019.
About: this movie is an official adoption of a Korean movie name 'Ode to My Father'. Salman Khan and Katrina will be seen playing very interesting and strong roles in the movie. While Disha Patani will be seen after a long time back on the screen. It would be amazing to see them all for the first time together. This movie has created the buzz since the day its filming was announced. Priyanka Chopra was the first choice for the movie but she declared herself out due to some personal reasons. It was tough to get someone over the screen replacing her.
8. Kalank
Genre: drama, history, romance
Director: Abhishek Verman
Star cast: Alia Bhatt, Madhuri Dixit , Sanjay Dutt, Aditya Roy Kapur
Releasing date: 19th April 2019.
About: this movie is based on the 1940s partition of India. All of the consequential factors will be shown in the movie which is entirely be represented by drama. This is the first time Alia Bhatt, Kriti and Kiara will be sharing the screen together. Sanjay Dutt has also not performed for a long time; he will be paying a very appealing character in the movie. This movie is all set to win the hearts of the audience.
9. Dabangg 3
Genre: action, adventure
Director: Prabhu Deva
Star cast: Salman Khan, Sonakshi Sinha, Mahi Gill, Nikitin Dheer
Releasing date: in the mid of 2019
About: And our Chulbul Pandey is back with another sequence of his playful character of a policeman. When Dabangg hits the screen Salman earned a number of fans and the movie performed absolutely well at the box office. Sonakshi Sinha was seen in the former sequence playing the role of his wife. It would be nice to see where the story is heading in this part. More action is being promised in this movie as the director itself is Prabhu Deva. Most of the star cast is the same but there are a few new faces in the movie. Fans might miss Sandeepa Dhar in Dabangg 3.
10. Brahmastra
Genre: action, adventure and fantasy
Director: Ayan Mukherjee
Star cast: Amitabh Bachchan, Ranbir Kapoor, Alia Bhatt, Divyendu Sharma.
Releasing date: by the end of 2019
About: this movie is based over a superhero trilogy. It is actually a representation of the first sequence of the entire series and will be further lead by the later version.
Thanx for your presence.
Previous Post
Next Post